Our Chapter
Board of Directors
Mike Allbritton
Board Member
Windows USA

Hugh Boone
Board Chair
Retired, FTN Financial
Tim Wehner
Board Member
Rainey Kizer Reviere and Bell

Sharon Harris
Human Resources Chair
AnovoRX
Mason "Bubba" Ezzell
Board Member
LSI Graphics

Veronica Tansey
Board Member
Fleming Architects
Associate Board
Alana Hu Perkovic
Associate Board Chair
First Tennessee Foundation
Vince Chamblee
Treasurer
Diversified Trust
Shaterra Marion
Vice Chair
Liberty Mutual Insurance Company

Carissa Bacon
Associate Board Member
Kardia Collective Counseling
Kelly Freeland
Associate Board Member
Southern Bloom

Phillip Gattas
Associate Board Member
James Gattas Jewelers
Northwest Arkansas Regional Board

Mike Duley
Regional Board Member
The Duley Group
Mel Eckelhoff
Regional Board Member
KTCS
Danyelle Musselman
Marketing Chair
Jennifer Ford
Secretary
JBHT
Bryan Smith
Regional Board Member
Walmart

Christy Marks
Regional Board Member
Topgolf
Central Arkansas Regional Board
Cassidy Allen
Regional Board Member
Private Counselor
Pete Bella
Regional Board Member
University of Central Arkansas
Beverly Black
Regional Board Member
Retired
Carol Blann
Regional Board Member
Retired
Daryl Brown
Regional Board Member
MISO Energy
Victoria Evans
Regional Board Member
Palco, Inc.
Managing Our Funds
Make-A-Wish Mid-South raises funds to grant wishes through corporate sponsorships, special events, foundation grants and individual contributions.
Current financial statements: 
Fiscal Year 2019 Annual Report 
Please note we do not solicit funds by telephone and receive no federal or state funding. As a 501(c)(3) tax-exempt organization, all contributions are deductible to the extent permitted by law. Our financial statements are audited locally by CliftonLarsonAllen LLP. 
Careers & Internships 
At Make-A-Wish, we are more than a great place to work — our work is life-changing. We are an inclusive and diverse group of people who, through a mosaic of backgrounds, thought and experiences, are united in purposeful work. We are fueled and guided by our values — values that are represented in the inspired people we work with and the life-changing work we do, every day. 
We are always on the lookout for great talent who share in our passion. If you are interested in a career or internship with Make-A-Wish, check out our current open positions. 
Media Center
Best Wishes Newsletter
Be inspired and learn about ways to get involved with our quarterly newsletter.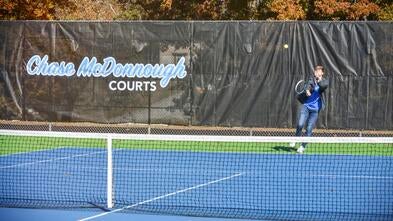 Media Requests
Fill out this short form and our Communications team will respond as soon as possible.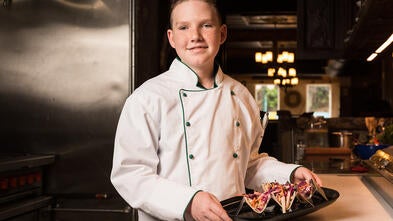 Media Kit
Access background information about Make-A-Wish, our history, accomplishments, creative assets and more.
Contact Us
Make-A-Wish® Mid-South
1780 Moriah Woods Blvd.

Suite 10

Memphis,
TN
38117
(901) 680-9474
Make-A-Wish® Mid-South, Arkansas Office
320 Executive Court

Suite 101

Little Rock,
AR
72205
(501) 376-9474
Make-A-Wish® Mid-South, Northwest Arkansas Office
One West Mountain

Suite 108

Fayetteville,
AR
72701
(479) 755-4524