I wish to have a Saint Bernard puppy
Kaelee, 8
cancer
Wishes need you.
You can help give kids life-changing wishes.
Celebrate 40 Years of
Life-Changing Wishes
with Disney &
Make-A-Wish®
Recognize the life-changing power of a wish and 40 years of Disney and Make-A-Wish with Disney Parks, Experiences and Products' latest color collection, #WishesComeTrueBlue! 
20
Every 20 minutes, a child is ​diagnosed with a critical illness
30 
travel wishes were postponed today due to COVID-19
10
wishes will be granted today because of donors like you
I wish to build a snowman
Brantley
3
congenital heart disease
Write a letter to Santa and bring joy back into a child's life.
This year, join Macy's in the many other ways to Believe this holiday!
A brain tumor can't stop
Alan's submarine adventure wish
I wish to be a dinosaur
Hunter
4
cancer
Wishes need you
Hunter's wish to be a dinosaur took tons of volunteers, lots of planning and help from people like you.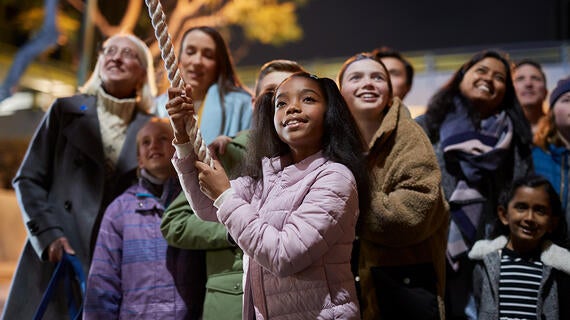 A special thank you to our valued Make-A-Wish 40th Anniversary sponsors for being shining stars who bring hope to children fighting critical illnesses.