I wish to have my truck restored
Matthew
17
lymphoma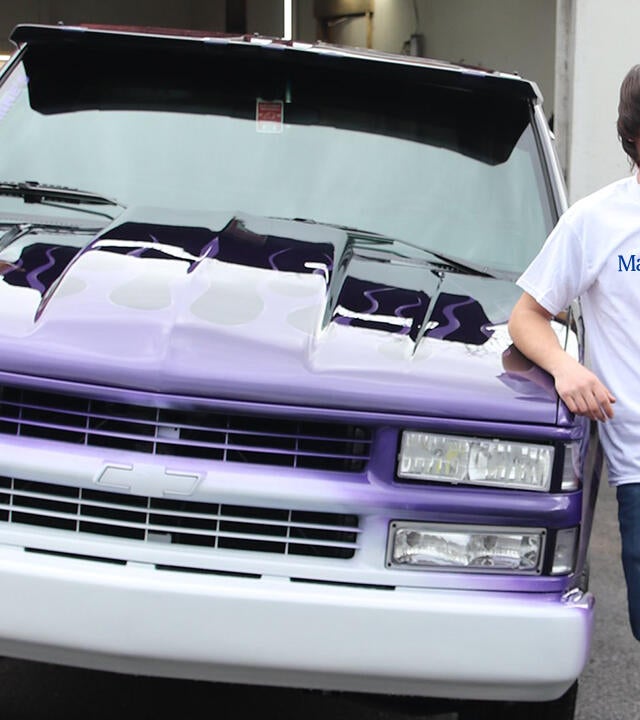 This project was unique, not because the truck was a rare or expensive model, but because of the driver behind the wheel – 17-year-old Matthew, of Clay County, W.Va.
Matthew is diagnosed with Hodgkin lymphoma, and when asked what he wanted for his wish, he chose to have his '94 Chevy Silverado restored. Matthew's truck is his favorite thing he owns, and he couldn't wait to drive it to school when it was all fixed up.
But while Matthew was just expecting some minor repairs and a fresh coat of paint, Mike went above and beyond to make this transformation special.
"I said to myself, 'he deserves way more than just a paint job,'" Mike said. "He didn't want much. I just felt like he needed a lot more."
Mike not only decked out Matthew's truck with purple flames, but he also recovered the interiors and worked on the mechanics. When it came time for the big reveal, both Matthew and Ray were struck with emotion.
I can't explain how gratifying it was.
Mike Ray
Owner of 4 Wheel Mike's Auto Body Shop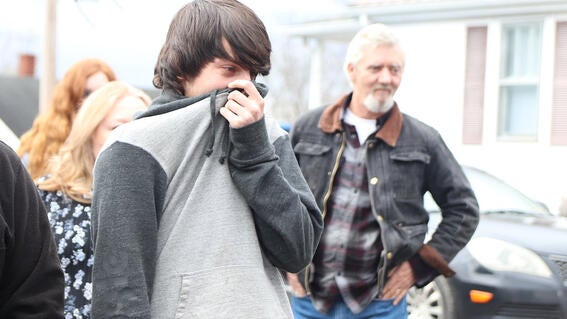 Matthew watches in excitement to see his old truck looking brand new.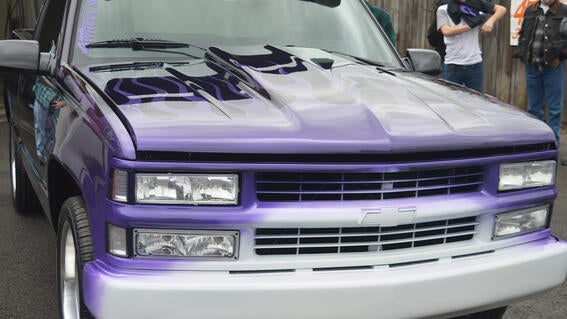 Matthew's restored wish truck.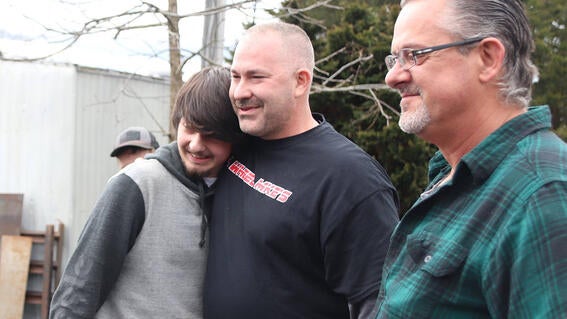 Matthew hugs Mike Ray, owner of  4 Wheel Mike's Auto Body Shop.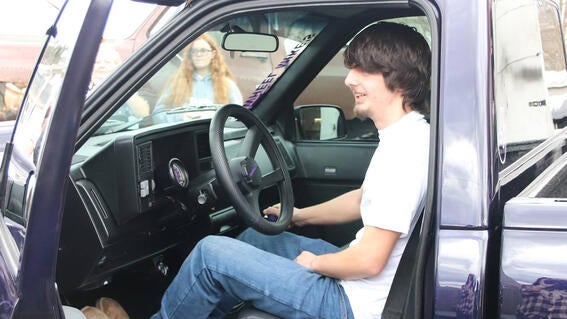 Matt checks out the interior of his refurbished truck.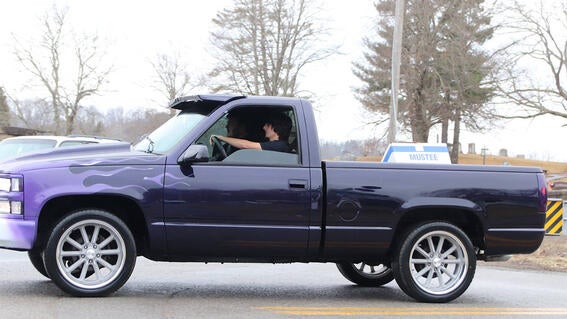 Matt driving off in his restored truck.
"It was absolutely priceless. Just seeing his initial reaction. It was worth everything right there," Mike said. "The big ol' hug that he gave me and the tears of joy… I can't explain how gratifying it was. You have to be the person giving to feel that."
Mike said that helping to grant Matthew's wish was one of the most incredible experiences of his life and urges others to do the same.
"It is one of the most gratifying feelings that you will ever have… to take someone who is down and just bring happiness to their life by going out of your way a little bit," Mike said.
And for Matthew, the truck is more important now than ever before. It has given him a newfound optimism that will help him through any bumpy road ahead. Because of 4 Wheel Mike's and Make-A-Wish, Matthew is excited to move beyond his illness and enjoy all the new adventures in his new ride.
There are more kids like Matthew who need the power of a wish. You can help them start their wish journey when you refer a child, volunteer or donate to Make-A-Wish.
*Photos courtesy of Lisa Cummings and Leah Lang.