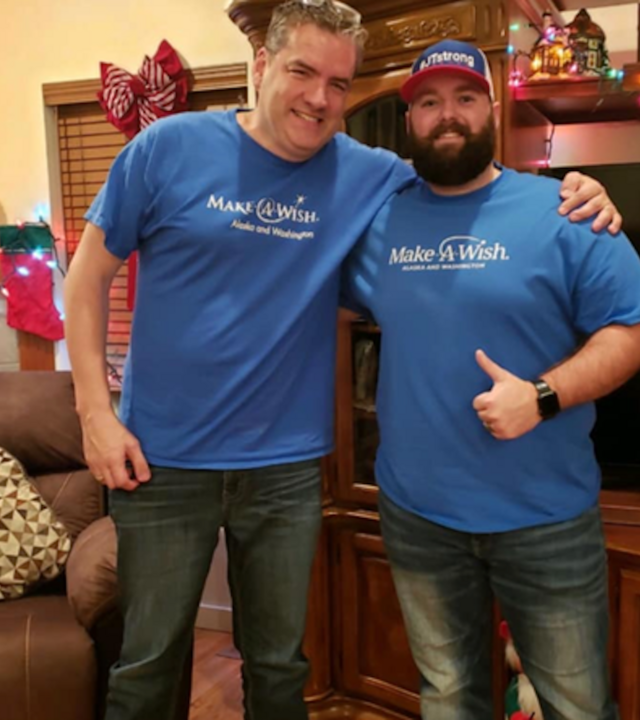 Wish dad becomes wish-granting volunteer to ensure others don't feel alone
"Make-A-Wish means you're not alone. It means replacing a child's sadness with joy," said wish dad, Jack whose son, JT, received his wish to go to Walt Disney World® Resort in 2018. 
That feeling of support is what got his family through JT's two-and-a-half-year battle against cancer and something he wants to gift to other families in the throes of medical crisis. 
Hearing the news that his family would be embarking on a one-week vacation to Walt Disney World Resort brought the joy and excitement that had been missing for the past year as the family's sole focus became JT's treatment. 
"We were so undeniably excited," Jack reminisced on the day he and his family found out that JT would receive his wish. "JT received his wish one year after diagnosis. That year was hard on us all. My wife and I had to learn how to co-parent two young boys without being together for more than a couple of hours each week. We had to learn how to carry the burden of being a caretaker. To know that we were going to have the opportunity to feel whole again, an opportunity to have our family whole again; that moment was priceless." 
Jack knew he wanted to stay connected to the organization and community that gave his family time to enjoy each other's presence as a cohesive family one more time. That's why he decided to become a wish-granting volunteer. 
When Jack received his first wish assignment, he soon found out that a familiar face would be partnering with him; Shane Kussmann. Kussmann, 9-1-1 dispatcher and long-time Make-A-Wish volunteer, was one of the volunteers who granted JT's wish. 
Kussmann knew JT was special from the moment he first met him and was so eager to give him and his family the hope and joy that comes with granting a wish. "When I saw Shane again, I felt so emotional. I hadn't seen him since JT was alive; it brought back a lot of memories from that year. Shane loved JT just as we loved JT. He always put the focus on JT, and that meant so much to our family," said Jack. 
Despite the heartstrings it tugged on, Jack was grateful to have Shane as his first wish partner; it was serendipitous.  
"I thought volunteering with Make-A-Wish would be a great fit for Jack," said Kussmann, "and we already had our history together so I thought us partnering together for Jack's first wish would be perfect." 
"Once I put on the blue Make-A-Wish t-shirt for the first time, I knew I was part of a team that is changing lives. I felt part of a greater being," he said.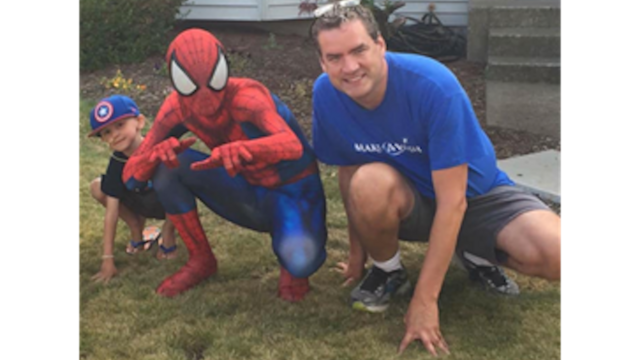 Being on the other side, transitioning from being a wish parent to a wish-volunteer, made Jack feel both emotionally overwhelmed and emotionally relieved. In a way, being a volunteer is therapeutic to him. "I remember I was nervous before I went to meet the wish kid and wish-family," said Jack, "but then I just remembered what this is all about. It's about focusing on the kid, giving them your attention, letting them know you're here solely for them, and bringing all of the smiles." 
Jack wants to bring joy to other families going through turmoil. "I've been through this, and you can't do it alone," he said. "I just want smiles. I want any child that can comprehend what is going on with them to just know that they are not alone." 
Ready to become a Make-A-Wish volunteer? Get started today!