Our Chapter
Our Board of Directors & Advisors
William Windham
Chairman, Board Development Committee Chair
Investments- Entrepreneurial Endeavors
Julie Luecht
Chair-Elect
KPMG
Kristin Palmer
Vice-Chairman
University of Houston
Jason Jennaro
Secretary
Breakwater Energy Partners
Thomas Hatfield
Treasurer
PricewaterhouseCoopers, LLP
Edward Razim
Investment Committee Chair
Locke Lord, LLP
John Sousa
Program Committee Chair
CenterPoint Energy
Managing Our Funds
Make-A-Wish Texas Gulf Coast and Louisiana finances endeavors through corporate sponsorships, special events, foundation grants and individual contributions. However, we do not solicit funds by telephone and receive no federal or state funding. As a 501(c)(3) tax-exempt organization, all contributions are deductible to the extent permitted by law. Our financial statements are audited locally by CliftonLarsonAllen LLP. 
At Make-A-Wish, we take our responsibility for the monies donated to our cause very seriously and are pleased to confirm that according to the fiscal year 2018 audit results, Make-A-Wish Texas Gulf Coast and Louisiana spent 93 cents of every dollar on wish granting and related program expenses. Only 7 cents of every dollar was spent on administration and fundraising costs. For full financial details please review our most recent 990 form and FY19 Audited Financial Statement.  
We are proud to be a BBB Accredited Charity Seal Holder, having met all 20 BBB Standards for Charity Accountability and received a 4 star rating from Charity Navigator. 
Media Center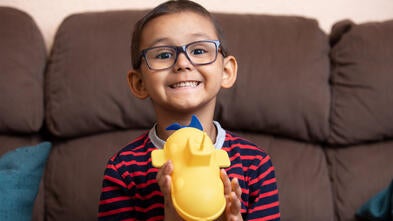 In the News & Blogs
Newspaper and magazine articles, blogs and other media often tell stories about wishes.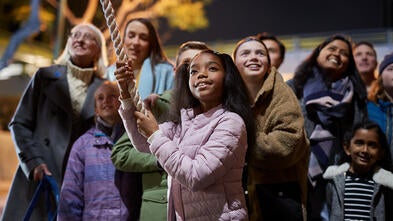 Media Requests
Fill out this short form and our Communications team will respond as soon as possible.
Careers & Internships
At Make-A-Wish, we are more than a great place to work — our work is life-changing. We are an inclusive and diverse group of people who, through a mosaic of backgrounds, thought and experiences, are united in purposeful work. We are fueled and guided by our values — values that are represented in the inspired people we work with and the life-changing work we do, every day. 
Employment  
There are no open positions at this time.
Contact Us
Make-A-Wish® Texas Gulf Coast & Louisiana
12625 Southwest Freeway

Stafford,
TX
77477
(281) 491-9474
Make-A-Wish® Texas Gulf Coast & Louisiana, Louisiana Office
3340 Severn Avenue

Suite 350

Metairie,
LA
70002
(504) 846-9474