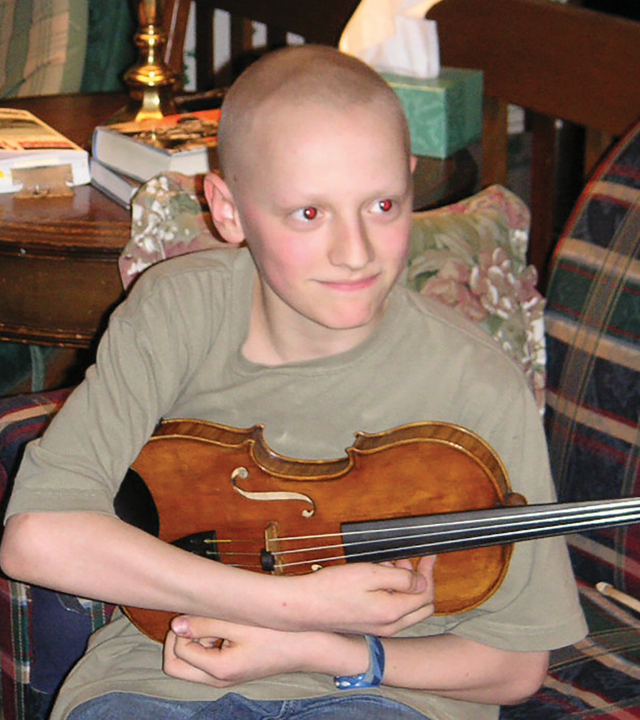 A Wish Brings Healing Beyond Medicine
The pain of treatment. The worry of what was to come. The reality of living with cancer. None of that mattered when Jonathan picked up a bow. Through music, he found hope.
"Everything else just kind of melted away," said Jonathan. "Music gave me something to focus on." 
The 12-year-old dreamed of pursuing a career as a musician. But first, he would need his own violin. 
"I had been renting one, but I knew how important it was to have my own." 
His heartfelt wish to have his own violin was fulfilled by Make-A-Wish® Oregon in 2005. From that moment on, anything was possible. 
"After a truly harrowing ordeal of having cancer, Make-A-Wish paved the way for me to follow my dreams," said Jonathan. "My entire journey as a musician began with the violin they gifted me." 
For many of our wish kids, a wish serves as a catalyst for better health, and can give the resilience needed to fight a critical illness. For Jonathan, it marked a path forward after cancer. 
My entire journey as a musician began with the violin they gifted me.
Jonathan
wish kid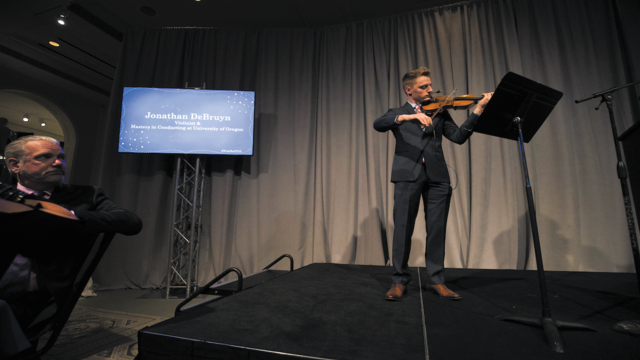 "So many doors just started to open," said Jonathan. "My violin is at the heart of it all." Jonathan went on to receive numerous awards and accolades as a violinist. He played in the Oregon Symphony, and became the Assistant Conductor for the University of Oregon Symphony where he also earned his master's degree. 
Now, 15 years later and cancer-free, Jonathan is the conductor of the Willamette Valley Junior Honors Symphony where he strives to inspire a generation of future musicians. To this day, he plays the same violin he was gifted by Make-A-Wish. 
"This violin shaped who I am today as a person, a musician, as a conductor. It led me to my fiancé, to grad school to really everywhere I've been," said Jonathan. "I will hold on to it forever, until I pass it on to my children." 
Wishes like Jonathan's are waiting. Help grant more wishes today, tomorrow and forever by donating today.