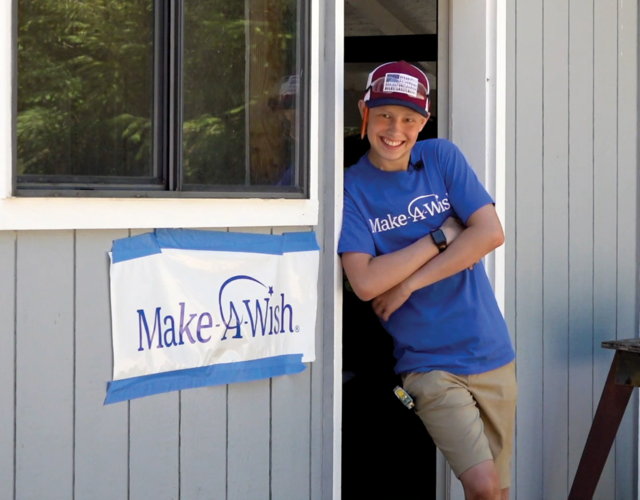 Keegan's Wish 
Keegan's wish marked a path forward in life, after a difficult diagnosis and months of bad news. 
"If anything it encouraged me to keep going, it gave me something to fight for, " said Keegan. "It's definitely a bright spot in a time that's not fun at all."
The Philomath teen is battling Ewing sarcoma. Doctors discovered cancer in nearly every bone of his body, and since that day he has endured months of intensive hospital stays and painful treatment. 
"After the first few times they keep telling you bad news, you keep hoping for good news. And you'll get it here or there, making blood counts, and all these little things, but also not making counts and all these bad news things," said Keegan. "It beats you down until you're like I'm done with this, but you can't really just give up." 
"Make-A-Wish was very good news. I didn't know I was put in for a wish and it just made my day."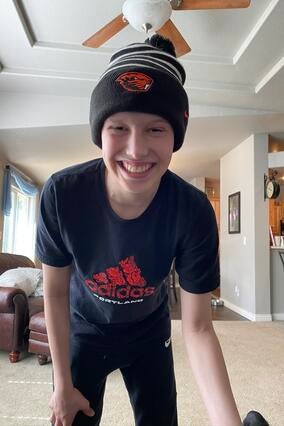 The 16-year-old lives on a timber farm and loves to create handmade wooden gifts from the heart. 
"After FaceTiming with Make-A-Wish it just clicked in my head, and I was like 'woah what if I got my own woodworking shop, that would be really cool,' so that became my wish."
"He hopped up off the couch and started dancing around in the living room," said his mom, Jackie. "He turned around and had this huge grin, and I had pulled my phone out and snapped a picture. I just loved that he was so happy, he was so happy."
Keegan put together a list of his must-have tools and thanks to our generous supporters, like you, his wish came true. 
"Most people spend their whole lives collecting tools, but I was able to just snap my fingers and boom ... wood shop," said Keegan. "I did not expect them to get every tool and it was a nice surprise when they did."
"When Keegan had his wish, it was just the greatest thing for me to see him so so crazy happy and so excited," said Jackie. 
It turns into something that's so beautiful and so incredible and it means so much.
Keegan's Mom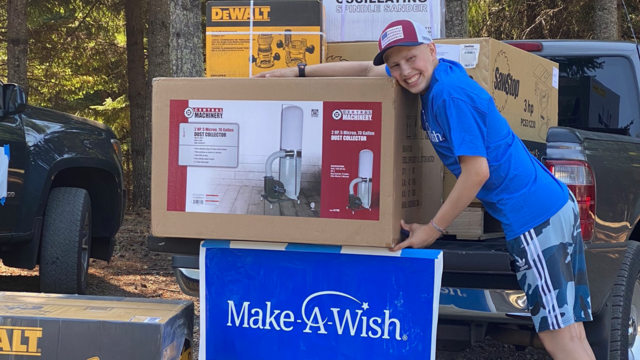 Keegan is out in the wood shop every chance he gets. Keeping busy distracts him from the weight of fighting cancer. 
"Because his cancer has a super high relapse rate, we'll have scans every three months for the next five years," said Jackie. "The wood shop, that's a place where he can kind of forget about things and just focus on what's in front of him and find a peace in some ways."
Peace that provides inspiration.
"I've been out there almost every day working on something, I'm making a little business out of it called Fircrest Woodworks. This is a wish that I'm going to use the rest of my life," said Keegan.
"I've seen other people experience Make-A-Wish things, and it's a whole different world when it's my son. I'm so grateful for all the donations, I'm so grateful that Keegan had this opportunity," said Jackie. "Every kid who is in a health situation, or anything like this, they all deserve a wood shop or whatever it is that makes them happy."
If anything good came out of cancer, the wood shop is it. So thank you to everyone who donates.
Keegan