Our Chapter
Board of Directors

Komron Tarkeshian
Chairman
Vice President, Area Lending Manager, Bank of America, NMLS ID 491677
Whit Batchelor
Vice Chairman
Vice President, Client Advisor at Whittier Trust
Harriet Lehman
Secretary
Philanthropist

Jesse Chang
Treasurer
Senior Business Analyst, Capital Group
Lourdes Ahn
Director
Entrepreneur
John Cain
Director
Founder and Principal, CAIN Group
Careers & Internships
At Make-A-Wish, we are more than a great place to work — our work is life-changing. We are an inclusive and diverse group of people who, through a mosaic of backgrounds, thought and experiences, are united in purposeful work. We are fueled and guided by our values — values that are represented in the inspired people we work with and the life-changing work we do, every day. 
We are always on the lookout for great talent who share in our passion. If you are interested in a career or internship with Make-A-Wish, check out our current open positions. 
Managing Our Funds
Make-A-Wish Orange County and the Inland Empire finances endeavors through corporate sponsorships, special events, foundation grants and individual contributions. However, we do not solicit funds by telephone and receive no federal or state funding. As a 501(c)(3) tax-exempt organization, all contributions are deductible to the extent permitted by law. Our financial statements are audited locally by CliftonLarsonAllen LLP. 
At Make-A-Wish, we take our responsibility for the monies donated to our cause very seriously and are pleased to confirm that according to the fiscal year 2019 audit results, Make-A-Wish Foundation Orange County & the Inland Empire spent 73%% of every dollar on wish granting and related program expenses. Only 11% of every dollar was spent on management and general costs and 16% was allocated to fundraising. For full financial details please review our most recent FY19 Audited Financial Statements, FY19 Impact Report or our latest 990.  
We are proud to be a BBB Orange County & the Inland Empire Accredited Charity Seal Holder, having met all 20 BBB Standards for Charity Accountability. 
Media Center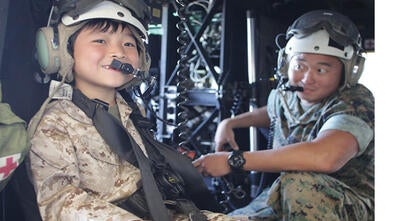 Media Requests 
 
Fill out this short form and our Communications team will respond as soon as possible.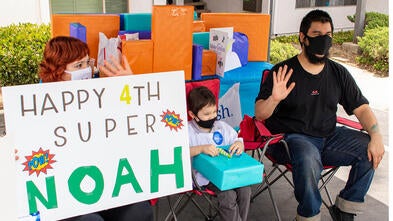 Media Kit
Access background information about Make-A-Wish, our history, accomplishments, creative assets and more.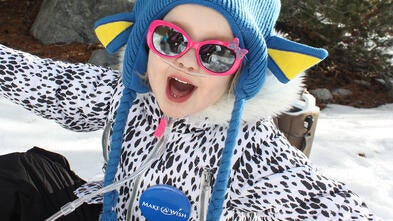 In the News
Newspapers, magazines and other media do a lot to spread the word of the chapter's work.
Access news releases, background information and recent news about Make-A-Wish and connect with our Communications team. 
Tiffany Leite, Director of Operations and Marketing 
(714) 573-9474 x 237 
Contact Us
Make-A-Wish® Orange County & the Inland Empire
3230 El Camino Real

Suite 100

Irvine,
CA
92602-1389
(714) 573-9474
Make-A-Wish® Orange County & the Inland Empire, Riverside Office
1650 Spruce

Suite 100

Riverside,
CA
92507
(951) 321-0179