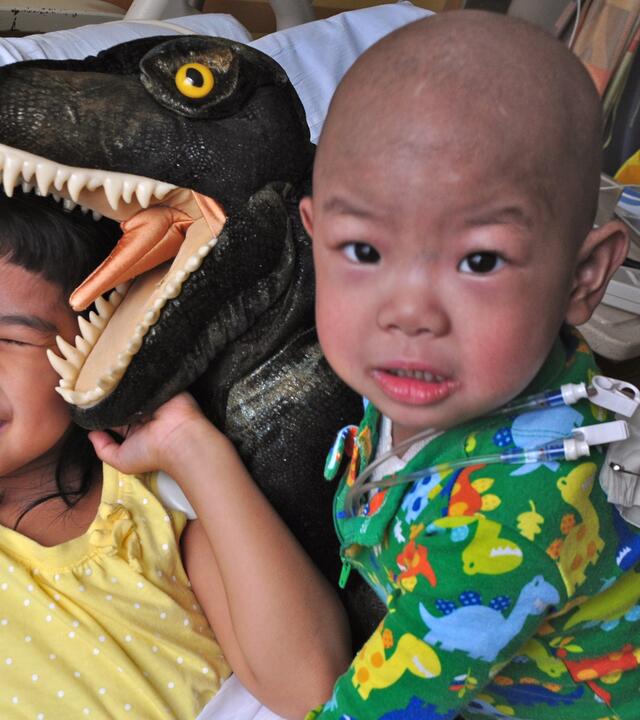 Margie Tan Honors Her Son by Wishing It Forward
Resilience is a word we've heard a lot this year but Women's Council Member, Margie Tan, has embodied it for years. She is a remarkable woman who channeled her grief into positive energy that is changing the lives of other children.
Her toddler son, Ollie, the youngest of three, was diagnosed with leukemia a few months before his second birthday. In the year that followed, he bravely battled through chemotherapy and two bone marrow transplants. His wish to spend time with the dinosaurs he loved was granted when the Museum of Natural History opened just for Ollie, family and medical staff.
"Wishes are powerful and memorable. All the wishes granted by Make-A-Wish becomes reality for wish kids. For our family, Ollie's wish to be with the dinosaurs he so loved was one of the happiest times for him and us, as a family - and it was a wonderful break from a difficult and sad period. We feel very fortunate to have that memory with Ollie, when he happily roamed amongst his dinosaur friends at the museum."
Two months after his wish, Ollie lost his courageous battle.
After Ollie's passing, exercise became an outlet for Margie to manage her grief. Over time she coupled that passion with a desire to recognize the impact Make-A-Wish had had on Ollie and her family. She created Team Ollie and the Wish Workout fundraiser, a series of fitness classes all over NYC, with proceeds donated to Make-A-Wish. Even a global pandemic could not deter her – in 2020, Wish Workout fitness classes were held online to great success.
"I will never recover from the loss of Ollie," she said. "I can only work to make myself stronger to deal with the loss. Getting into fitness was a healing process for me, as I became stronger, mentally and physically. And the support that came generously and quickly from so many NYC studios and instructors was incredible, so that, together, we were able to create the Wish Workout to help others as I and my family were helped."
We are fortunate to have Margie as member of our chapter's Women's Council, a group of volunteer wish granters, wish moms and professional women who are dedicated to helping Make-A-Wish Metro New York achieve its mission. Their signature fundraising event, Runway to Wishes, is a bridal and evening wear fashion show held in partnership with Kleinfeld Bridal. To date, the event has raised over $330,000, making an immediate and substantial impact on the lives of wish children and their families.
Margie and her husband Greg are also generous supporters of our annual gala, our chapter's largest fundraising event of the year. When asked why she felt strongly about supporting Make-A-Wish, Margie said, "The happiness the wish experience brought Ollie was priceless." She gives and encourages others to give so that "other families can know the happiness, relief and renewal a wish can bring."
We are so very grateful to Margie Tan and her family for their generosity and dedication to making life better for kids battling critical illnesses in our community.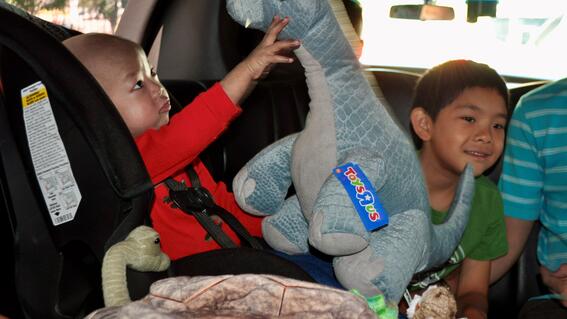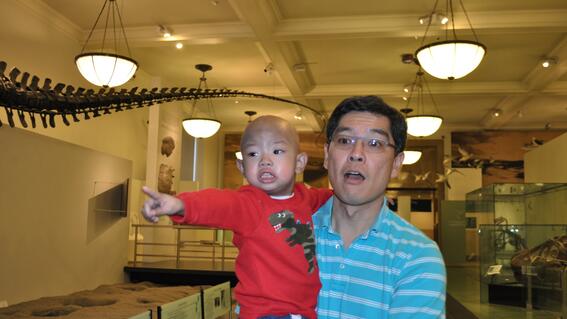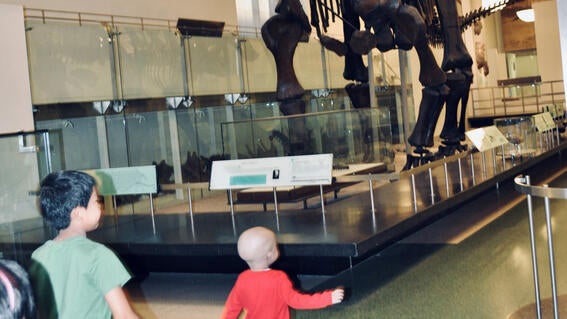 We feel very fortunate to have that memory with Ollie, when he happily roamed amongst his dinosaur friends at the museum.
Margie Tan, Ollie's mom.