Our Chapter
Other People (Board, etc.)
Tim McGill
Chairman
McGill Restoration
Carrie Weber
Vice Chairman
Ameritas, Lincoln
Brian Pierce
Treasurer
Great Western Bank
Brian Ketcham
Secretary
Lindsay Corp.
David Kirkwood
Past Chairman
Tenaska
Mike Abramson
Frankel Zacharia
Careers & Internships
At Make-A-Wish, we are more than a great place to work — our work is life-changing. We are an inclusive and diverse group of people who, through a mosaic of backgrounds, thought and experiences, are united in purposeful work. We are fueled and guided by our values — values that are represented in the inspired people we work with and the life-changing work we do, every day. 
We are always on the lookout for great talent who share in our passion. If you are interested in a career or internship with Make-A-Wish, check out our current open positions. 
Managing Our Funds
Make-A-Wish® Nebraska finances endeavors through corporate sponsorships, special events, foundation grants and individual contributions. However, we do not solicit funds by telephone and receive no federal or state funding. As a 501(c)(3) tax-exempt organization, all contributions are deductible to the extent permitted by law.  
At Make-A-Wish, we take our responsibility for the monies donated to our cause very seriously and are pleased to confirm that according to the fiscal year 2019 audit results, Make-A-Wish Foundation of Nebraska spent 82% of every dollar on wish granting and related program expenses. Only 8% of every dollar was spent on management and general costs and 10% was allocated to fundraising.  
For full financial details please review our most recent FY19 audit, FY19 Annual Report or our FY18 Form 990. 
If you would like a printed version please contact Linda Hogrefe. 
We are proud that Make-A-Wish Nebraska once again holds a 4-Star Rating on Charity Navigator. 
Make-A-Wish Nebraska is proud to be recognized as a 4-star charity by Charity Navigator, America's premier independent charity evaluator. Charity Navigator works to advance a more efficient and responsive philanthropic marketplace by evaluating the financial health of America's largest charities. 
Make-A-Wish Nebraska once again received a rating of Exceptional, meaning we exceed industry standards and outperform most charities in our Cause. We are proud to announce we have earned Charity Navigator's 8th consecutive 4-star rating.
Media Center
Access news releases, background information and recent news about Make-A-Wish and connect with our Communications team. 
Media Contact: 
Emily Marston 
Marketing and Events Manager 
1005 S. 107th Ave., Ste. 102, Omaha, NE 68114 
Phone: 402-333-8999 ex. 2805 
Fax: 402-333-8228 
[email protected]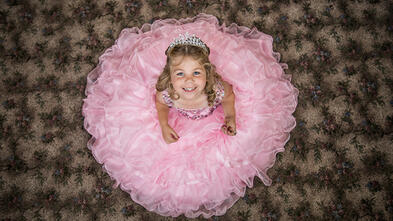 Newsletter
Print newsletters to keep you informed of all the latest news, events and developments at the chapter.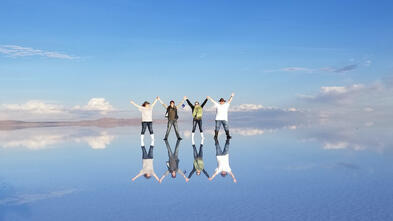 Media Requests
Fill out this short form and our Communications team will respond as soon as possible.
Contact Us
Make-A-Wish® Nebraska
1005 S 107th Ave.

Suite 102

Omaha,
NE
68114
Make-A-Wish® Nebraska, Lincoln Office
8033 S 15th St.

Suite B

Lincoln,
NE
68512
Make-A-Wish® Nebraska, Kearney Office
412 East 25th

Suite D

Kearney,
NE
68847