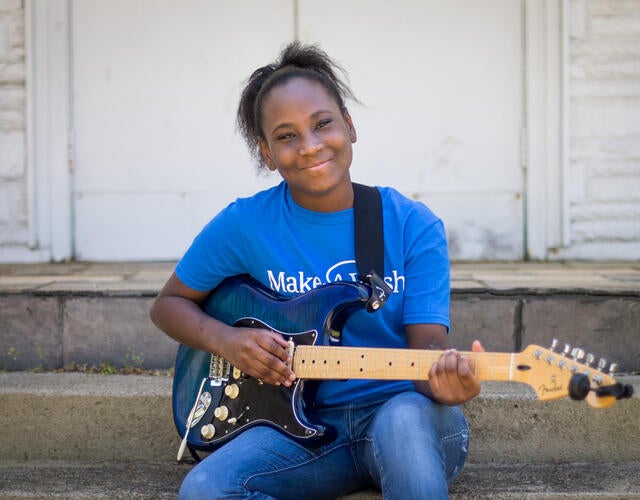 Our mission continues
because of you.
See what's happening at Make-A-Wish.
While some wishes have been postponed due to COVID-19, we're doing everything we can to reach wish kids safely right now. See some of the incredible life-changing wishes you've helped to grant below.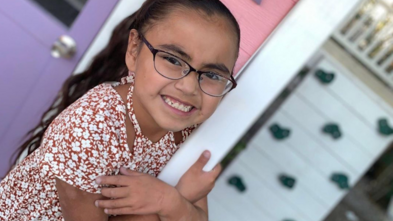 I wish to have a playhouse
Alessandra, 6
heart condition
Make-A-Wish Arizona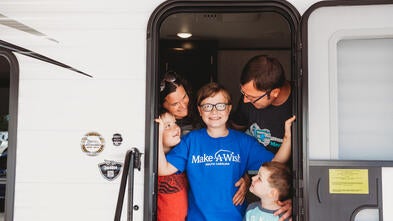 I wish to have a camper
Ethan, 12
nervous system disorder
Make-A-Wish South Carolina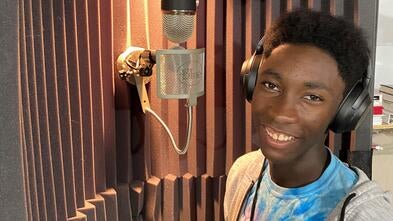 I wish to have DJ equipment
Theo, 18
blood disorder
Make-A-Wish Idaho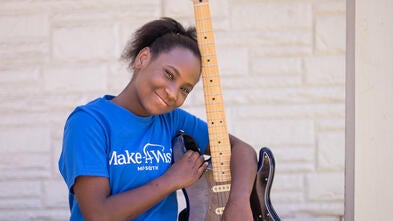 I wish to have a blue electric guitar
Deonna, 12
brain tumor
Make-A-Wish Mid-South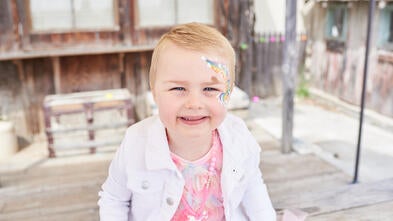 I wish to have an Easter egg hunt
Ayla, 3
cancer
Make-A-Wish Orange County and the Inland Empire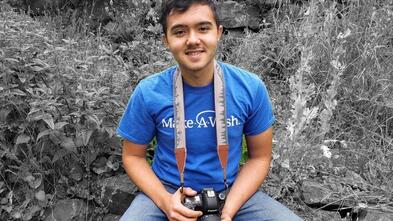 I wish to have photography equipment
Jordan, 16
cancer
Make-A-Wish Oregon
While we're granting all the wishes we can right now, we're also getting ready to grant wishes at an unprecedented pace once it's safe to do so. That means your support is more important than ever.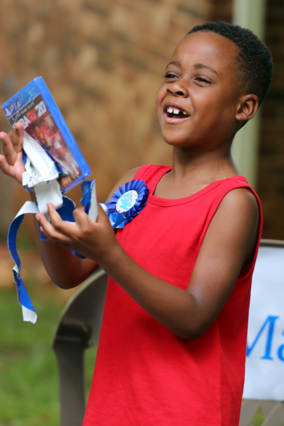 Tre'Mars' Wish is Something He'll Always Remember
Last month, Tre'Mars' wish to have an online shopping spree was granted. In between opening gifts, he waved to first responders who drove by for a car parade to celebrate his wish. Tre'Mars' mom said, "It means a lot to me, to us, that Make-A-Wish would do this, and all these people would take the time out to come by."
Make-A-Wish chapters nationwide face a record number of wishes waiting to be granted.
Ways to Get Involved
Transform lives, one wish at a time, through your support.
Enroll now and know you're helping grant wishes every month.
Help grant wishes by hosting or watching a charity stream.