Wish Funders for Make-A-Wish®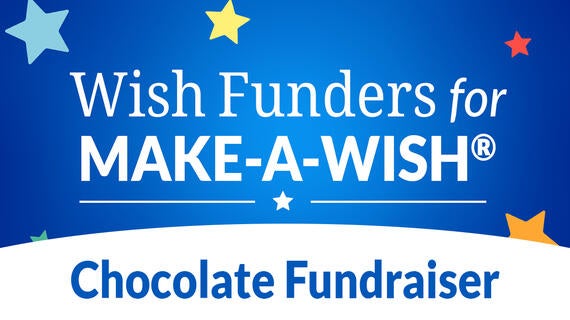 Calling all chocolate lovers and supporters of Make-A-Wish®!
Fund local wishes by participating in our Wish Funders Chocolate Fundraiser.
 
Make-A-Wish volunteer, Rich Grivas, is hosting an ongoing chocolate fundraiser to raise money for wishes. Now more than ever—we need your help to keep our mission alive and make more wishes possible during these uncertain times.
There are different options of Sarris Candies to choose from and the net proceeds will benefit Make-A-Wish® Greater Pennsylvania and West Virginia.
All orders will be shipped to your address directly from the Sarris Candies Factory. Here are the choices of Sarris Candies available for purchase:
Chocolate Covered Pretzel Rods
Milk Chocolate Bars
Roasted Almond Bars
Crisped Rice Bars
Peanut Butter Bars
Creamy Carmel Bars
Dark Chocolate
Bars A Variety Box of Chocolate Bars
If you are interested in buying a bulk order of Sarris Candies and would like to find out more details, please join the Wish Funders group on Facebook.