Heartfelt Wishes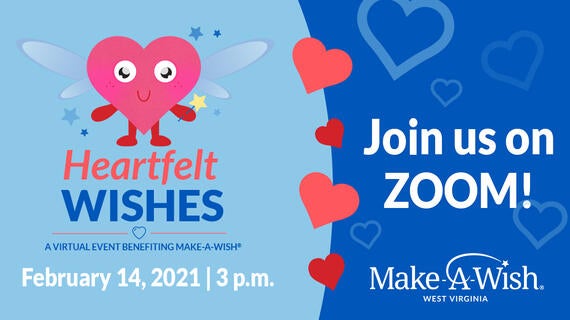 Join us for Heartfelt Wishes, a virtual family Valentine's Day event benefiting Make-A-Wish® Greater Pennsylvania and West Virginia.
We invite families to celebrate a day of love on Zoom at our first-ever Heartfelt Wishes event. This event will include crafts, contests  and a special guest visit from Cupid himself. Families who register will receive a decorated package with crafts supplies, recipes and everything they will need for the event.
Cost to participate is $40 plus processing fee (Wish family discount $30 plus processing fee).
For more information, contact Jackie Auten at [email protected] or call 304.342.9474.