I wish to have a shopping spree
Alexis
17
cystic fibrosis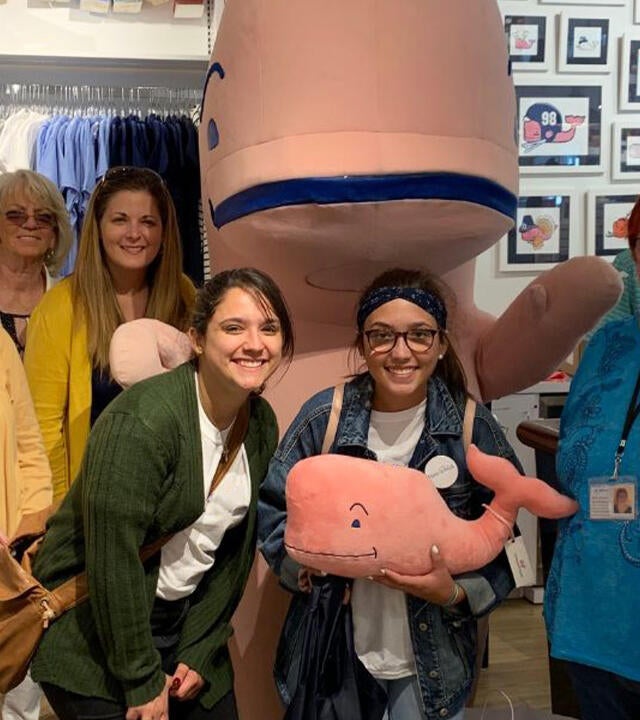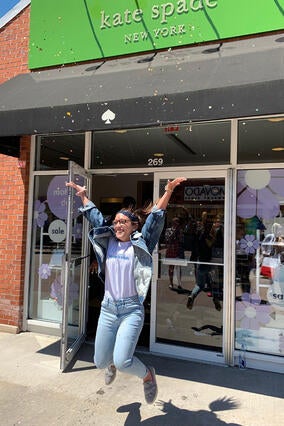 When Alexis was a little girl, her favorite thing to do was play dress up. "I love fashion," she said. "I used to change three times a day."
Now 18, Alexis still feels the best when she is strutting in style. For her, this means more than just looking good – it's about feeling good. For as long as she can remember, Alexis has been battling cystic fibrosis, a disease that primarily affects her lung function. Between hospitalizations, doctors' visits and medications, Alexis' illness had taken over much of her life.
Thanks to Make-A-Wish® Greater Pennsylvania and West Virginia, Alexis had the chance to experience something beyond the struggles of her illness and finally received the special treatment that she deserves. This year, she had her wish granted to go on a shopping spree and had so much fun picking out her new fashion finds.
"I went with my mom, sister and grandma," Alexis said. "It was a really nice girls' trip."
Her favorite thing she bought? "Everything," she said. "I can't pick."
She bought clothes and accessories from some of her favorite designers like Kate Spade and Tory Burch and even bought a pair of Vans to match every outfit.
"I got these two Kate Spade book bags that I have not taken off since I got them," Alexis said. "I love them because I can keep my medicine in them, and it is so easy to carry."
Alexis was especially excited to enhance her wardrobe before she heads to Westchester University in the fall, where she will be studying business management. Because of her wish, she has finally found a sense of control over her life again and an excitement for her next adventure.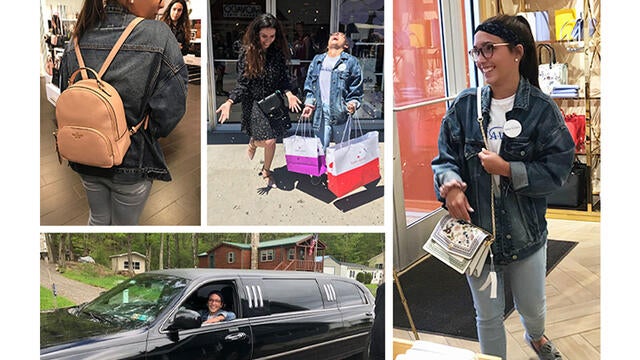 "It feels great. Now I have shoes for college. I have bags and clothes. I feel a lot more prepared," she said. "It was a totally amazing experience."
A wish can give a child the hope they need to fight harder, the strength they need to heal and a higher chance of survival. Be the start of a wish-come-true by referring a child who is between the ages of 2 ½ and 18 and is diagnosed with critical illness.