Trailblaze Challenge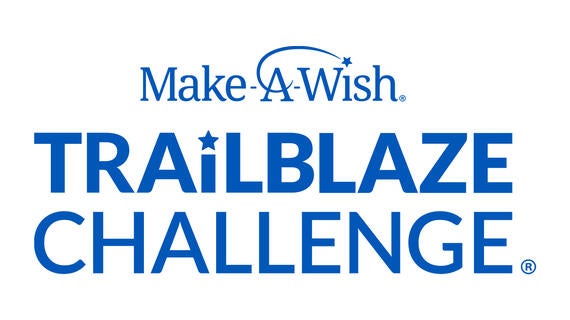 Location
99 Service Road,
Tomkins Cove ,
10986,
NY
It's Not A Race...It's A Journey
You are invited to join us on an amazing journey-the TRAILBLAZE CHALLENGE! You will hike 26 miles in one life changing day!
This is a hike, not a race, and caters to all levels from novice to advanced outdoor enthusiasts. As well as being an extraordinary physical test, the real challenge is to raise much needed funds to grant the wishes of children in Connecticut with life-threatening medical conditions to enrich their lives with hope, strength and joy. By supporting the Trailblaze Challenge, you will help Make-A-Wish Connecticut grant all the wishes that have been placed on hold due to COVID-19 related postponements!
Hike Information
Friday, June 11 - Sunday, June 13, 2021
Bear Mountain in Tompkins Cove, NY
The first step in your journey is to register for a virtual information session at trailblazechallengect.org where you'll learn more about the hike weekend and winter/spring training support.
Our 2021 Info Session schedule is below:
Tuesday, February 23 @12:30 pm
Thursday, February 25 @8:00 pm
Saturday, February 27 @12:00 pm
Tuesday, March 2 @6:00 pm
Wednesday, March 3 @12:00 pm
Thursday, March 4 @11:00 am
Saturday, March 6 @11:00 am
Tuesday, March 9 @7:00 pm
Sunday, March 14 @9:00 am
For more information, contact [email protected]