WOW: Wonder of Wishes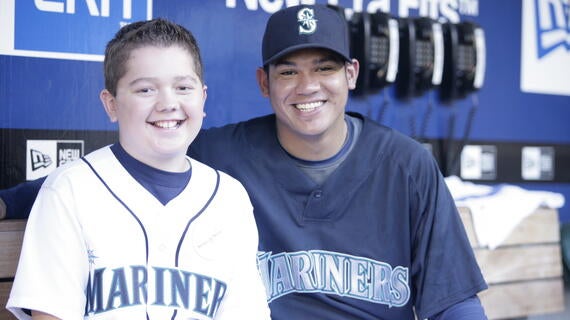 Experience WOW: Wonder of Wishes airing now through November 30th! 
WOW: Wonder of Wishes virtual event premiered on October 22. If you saw it, please share it with your network and help us reach our fundraising goal. If you didn't see it, you are in for a treat as you'll get a peek behind the wish-granting curtain and what it takes to grant wishes!
Our program highlights our partnership with the Seattle Mariners and the lasting impact wishes have not only on the kids, but also the players. You'll be inspired and will walk away with a new understanding of wish granting. 
Experience WOW from 10/22 through 11/30 on YouTube and help grant wishes by donating online today!
We can't thank you enough for your support of this fundraiser which will help grant wishes for kids who are currently waiting for their wishes.  
Save the date for next year's WOW: Wonder of Wishes on November 9, 2021.
Special Thanks to our 2020 WOW Sponsors:
Title Sponsor

Official Airline Partner

Wish Visionary Sponsor

Wish Granter Sponsor

Wish Partner Sponsor
Bill & Melinda Gates Foundation
Special thanks to: