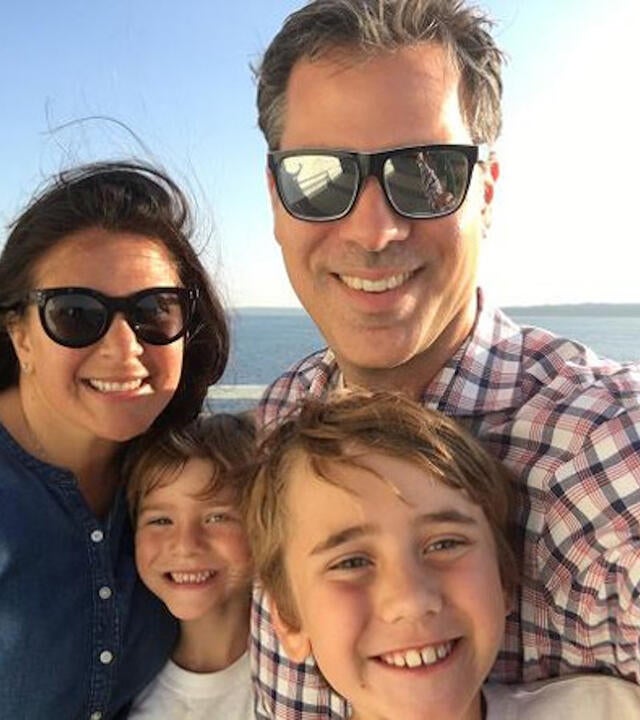 Make-A-Wish is a bright spot in nurse practitioner's day 
Nurse Practitioner Roberta Romero has spent more than two decades helping children and families facing the toughest battles of their lives. In the midst of the challenges, Roberta finds a bright spot when she can give children news that changes their lives for the better: they can receive a Make-A-Wish experience. 
We recently chatted with Roberta to get to know her more. Her interview follows. 
 
Where do you work and what do you like about your job? 
I am a Nurse Practitioner at Seattle Children's Hospital in hematology/oncology. I love that in my job I am learning and being challenged on a daily basis, and it is rewarding to get to know the children and their families. I love working with them to optimize their health and quality of life. Another great thing about my job is that I provide care as part of a team. I've always been fortunate to work with the best doctors, nurses, social workers, medical assistants, and nutritionists, who are also passionate about their work. 
 
How long have you been referring children to Make-A-Wish Alaska & Washington?  
I have been referring patients to Make-A-Wish for more than 15 years. 
 
Why do you refer children to Make-A-Wish? 
I refer kids to Make-A-Wish because it is absolutely amazing. It is a dream come true for the kids and their families. There are days when it feels like we are doing nothing but giving people bad news, but Make-A-Wish makes it possible for the children to have something to look forward to. It also makes our team happy to get them ready for their wishes, and see their pictures and the amazing memories they made. I don't think people realize the financial strain having a chronic or life-threatening condition has on families. Make-A-Wish provides some of these families with a vacation or wish that would never have been attainable otherwise. It is not only lasting memories for the children, but for their families as well. 
 
Do you have a favorite wish story? 
I have seen so many amazing wishes granted, but one of my recent favorites is a child who wished to visit castles in Ireland.