Planned Giving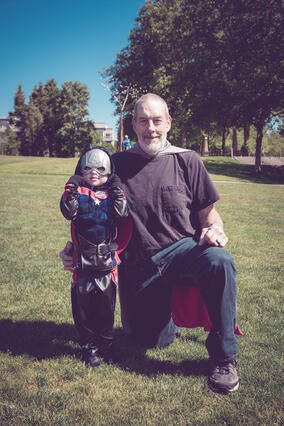 Thirty-five years ago, our chapter's founders paved the way to grant thousands of wishes to local children when they began Make-A-Wish Alaska and Washington.  
Today, you can pick up that torch and continue their vision -- while leaving your own legacy for years to come -- by including Make-A-Wish Alaska and Washington in your estate plans. Your thoughtful and generous gifts can provide the resources necessary to grant inspiring wishes for children now and in the future. 
Questions? Please contact Lauren Martin at 206.623.5314.  
Have you named us in your will? Let us know by submitting the form below.
Enrollment Form
Bequeath Airline Miles 
Currently, more than 80 percent of local wishes involve travel. You can add language to your estate plans to transfer unused miles to Make-A-Wish Alaska and Washington. 
I give the balance of my [Alaska Airlines, Delta Air Lines or United Airlines] frequent flier miles, Account #___________ to the Make-A-Wish Foundation® of Alaska and Washington, 811 1st Ave #620, Seattle, WA 98104 (tax id: 91-1329433) to be used or disposed of as its Board of Trustees deems appropriate in its sole discretion.