I wish to have a pottery studio, wish granted 2016
Mila
8
brain tumor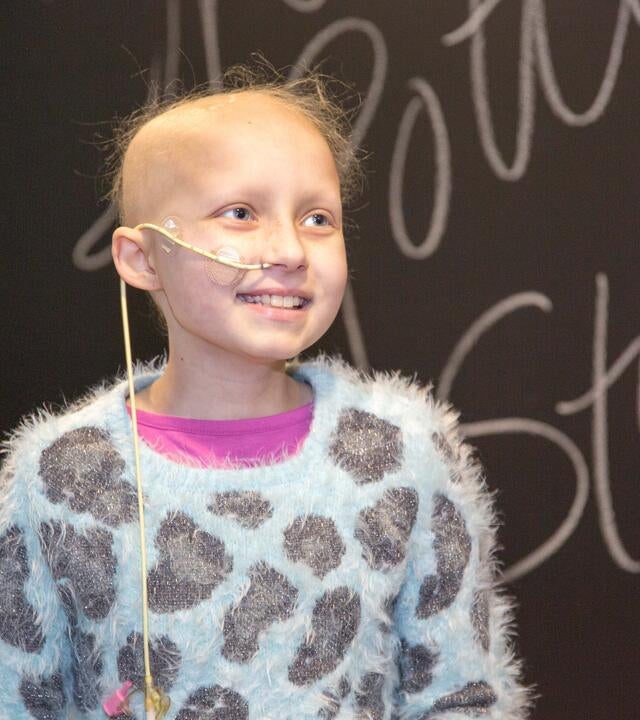 Mila's mom, Teresa, describes her daughter as beautifully silly. "She's just a super loving, connecting person," Teresa said. "Mila loves giving and making the world happier and funnier." 
She's happiest when she's creating art. But instead of carefree days playing with color, shapes and clay, Mila's days are spent between hospital visits, chemotherapy appointments and managing a plethora of side effects. And her mom is there, holding her hand every moment. 
Mila is undergoing treatment for a brain tumor. 
Her diagnosis came out of the blue: one day, she was at gymnastics doing flips. Two days later, she was at the hospital undergoing CAT scans and tests. Mila had surgery to remove the tumor and six weeks of radiation. She's now going through chemotherapy treatments. 
Through it all, Mila and Teresa have grown closer and more connected. 
"I've never seen the two apart," said Seattle Children's Hospital social worker Gretchen Bowers, who referred Mila for her wish. "They are a tight-knit, supportive family." 
Thanks to you, Mila's wish to make art with her mom in her very own in-home pottery studio came true.  
"Art is like Mila's happy place."
Teresa
Mila's mom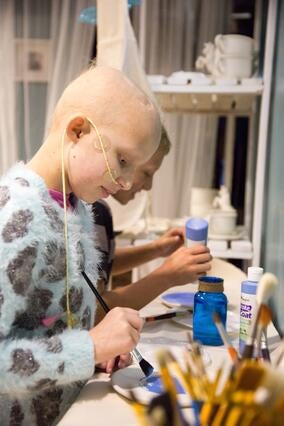 "I wished for a pottery studio because I love to squish stuff," Mila said. "It gives me something happy to think about when I'm feeling sad." 
A wish provides children and their families with something positive to look forward to and is a great distraction from treatment. "Having a wish gives kids a little bit of hope, a little bit of normalcy when they feel overwhelmed," said Gretchen.  
Mila's art studio has a kiln so she can fire her pottery, a wheel and plenty of glazes and brushes and books. But most importantly, Mila's pottery studio is a place she can spend time with her mom. 
"I love it that when she can't go to school, which is regularly, that there is this place we can go together," said Teresa. "And it's so fun to make stuff with her that I feel like those moments are precious."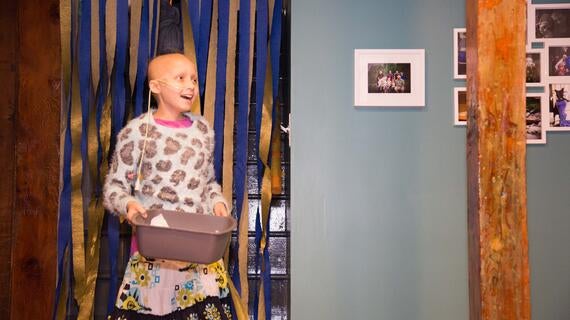 Mila's wish
Join us in celebrating moms like Teresa whose unconditional love knows no boundaries. Your support can make special moments possible for kids like Mila and their moms when they need it most. Donate in honor of Mila and mom's like Teresa.   
Special thanks to wish-granting volunteers Lisa Fugelo and Katherine Brown, Adopt-A-Wish sponsor Merrill Lynch Wealth Management, probono photography and videography by Idea Decanter and EW Design.