I wish to create a cartoon documenting my cancer journey, wish granted 2015
Alexis
6
acute lymphoblastic leukemia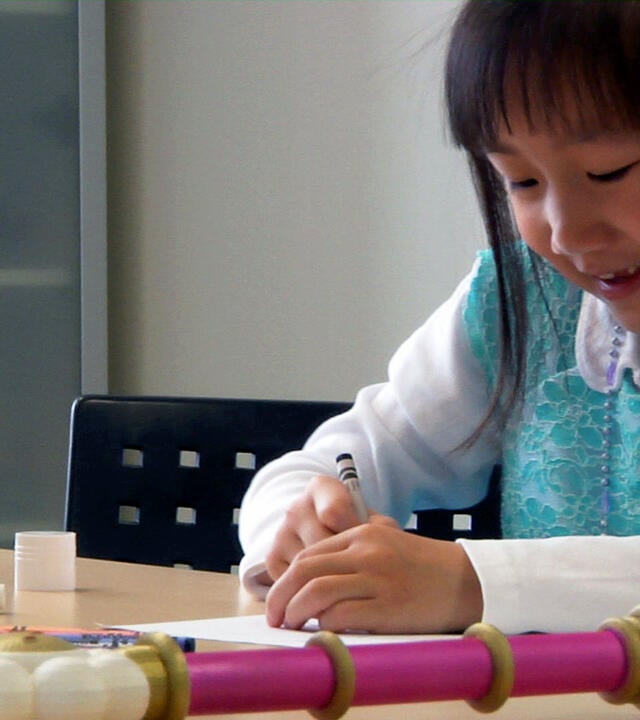 Alexis' Wish
Alexis Wishes to Share her Journey
Nearly three years ago, Alexis was sent home from daycare with what seemed to be a simple fever.
"She was very pale and more tired than usual," said Angela, Alexis's mom. But after tiny red dots, called petechiae, appeared on her body, doctors saw cause for concern. Several tests later the results revealed something her parents never expected. Alexis had acute lymphoblastic leukemia (ALL).
"It was a complete shock to us and still is," Angela said.
Alexis and her family rushed to Seattle Children's Hospital where their journey with cancer began.
Two and a half years into treatment, Alexis is nearly finished with chemo, taking numerous pills, being poked by long and painful needles and the continual hospital visits. "We finally feel like our lives are becoming normal and [we're] enjoying not having to check Alexis's temperature twice a day," said Angela.
It's been a long few years to get to this point and there have been many ups and downs along the way. But, one of those bright spots has been her Make-A-Wish experience. 
When it came time for Alexis to choose her wish, she surprised everyone by selecting a wish far beyond her years. Instead of a tangible gift or a vacation for her wish, she thought of something more abstract. She thought of the Charlie Brown episode called, "Why, Charlie Brown, Why," in which the show follows Janice, Charlie's friend, and her journey with cancer – from finding out she's sick, to losing her hair, to missing school and the reactions from fellow students.
Alexis decided she, too, wanted to document her journey in the form of an animated cartoon to raise awareness of pediatric cancer. Teaming with talented animators, copy writers and artists from World Famous, a Seattle-based creative agency, Alexis and her team are hard at work bringing her story to life. Hit play and see how creative professionals take the imagination of a four year old to create her cartoon character.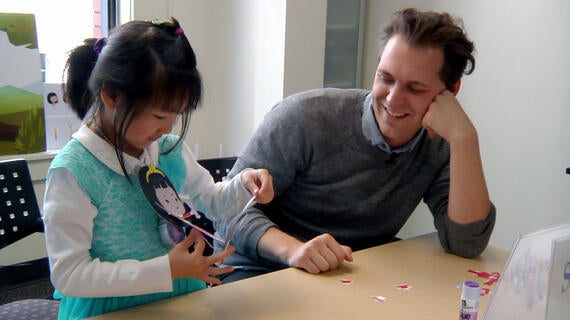 Sneak peek: Alexis's big wish is coming true!
Take a look behind the curtain of Alexis's wish
Have you ever wondered what it takes to put together your favorite animated movie? Wish kid, Alexis, now knows.
Her wish to have her journey with cancer shared with other kids through a cartoon is nearly complete after almost one year.
Check out this behind-the-scenes video that shows what the team at World Famous, the company who is making her wish come to life, has been up to. #wishprincess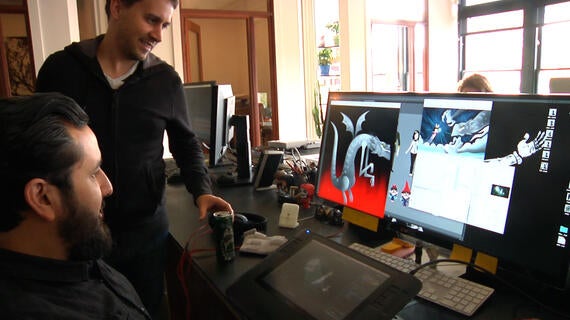 Behind the scenes: The making of Alexis' cartoon
You helped Alexis find her voice
When wish kid Alexis dreamed of creating a cartoon for her wish, she just thought it would be neat to see her life's story told on the big screen. Never in her wildest imagination did she think she would have a chance to voice her character. See what happens when you give a six-year-old a microphone and a sound booth!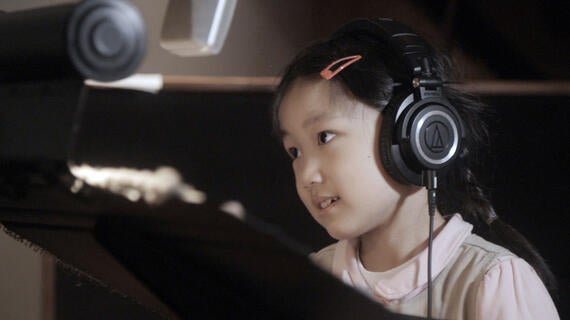 Behind the scenes: Alexis records her voice-over
Getting glam for the big wish day
Outfitting a princess can be a daunting task, but our friends at Macy's in Bellevue did a fantastic job.
Check out this behind-the-scenes video of wish kid Alexis's picking out her dress, shoes and other accessories as she gets ready for her wish day; a red carpet event featuring the 3-minute cartoon short about her battle with cancer!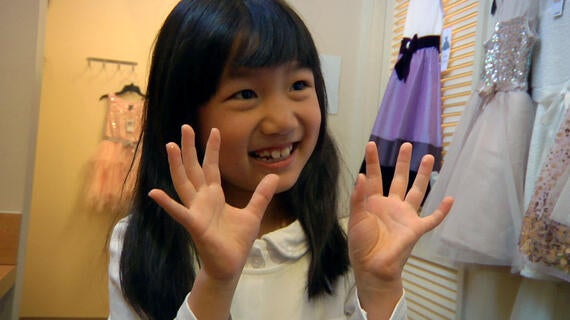 Alexis prepares for her red carpet premiere!
We need your help in making Alexis's wish go world wide
When six-year-old wish kid Alexis was diagnosed with leukemia three years ago, her family imagined that she would battle it and prevail.
But, they didn't think her journey with cancer would impact so many other lives.
Although she was just three-years-old, Alexis was touched after watching a Charlie Brown episode in which his friend gets leukemia and she knew she wanted to do something to help others suffering with cancer. She wanted other kids to know that they weren't alone in their fight and to give them hope for healing. And, she wanted to raise awareness about pediatric cancer.
So, how does a preschooler to that? By having her own story translated into an animated short for the silver screen.
There were months of planning meetings, hours in the animation and voiceover studios, appointments to get outfitted for the world premiere, and many other magical moments that punctuated her journey with cancer with excitement rather than fear. That's Make-A-Wish at its best. 
"This wish has definitely helped Alexis throughout her treatment," said her mom and dad, Angela and John. "No matter how difficult the treatment gets, whenever we talk to Alexis about her wish coming true, it always brings a smile."
That smile didn't fade on the day of the premiere, Alexis pulled up to the Cinerama to throngs of fans shouting her name from the side of the red carpet. "Prince Charming" was there to escort her into the theater. After some more pomp and circumstance, the lights dimmed and her vision stole the show as the big screen came alive with her animated story.
"The wish has definitely been worth the long wait," said Angela and John. "Though we knew exactly what Alexis wished for, we were truly surprised at the unveiling."
Help us make Alexis's wish gain worldwide attention to raise awareness of pediatric cancer by forwarding the link to her video via social media.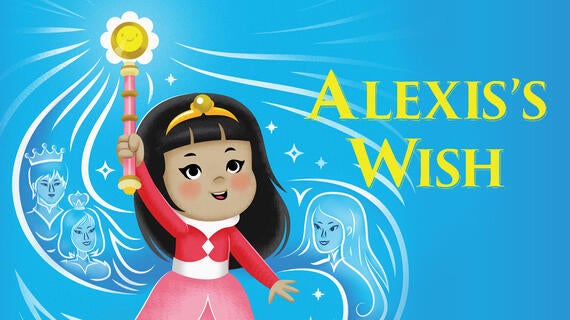 Princess Alexis' wish comes true
Special thanks to wish-granting volunteers Monica Shih and Jamie Ruppert, World Famous, Cinerama, Seattle Sounders FC, Gary Manuel Salon, Revolution Marketing, Jamie Chung, Bayview Limousines, Macy's, Seattle Children's Theater, Tri-Film, Ronald Yeh Photography, Warwick Hotel, Pederson's Rentals and Ramona Wood.