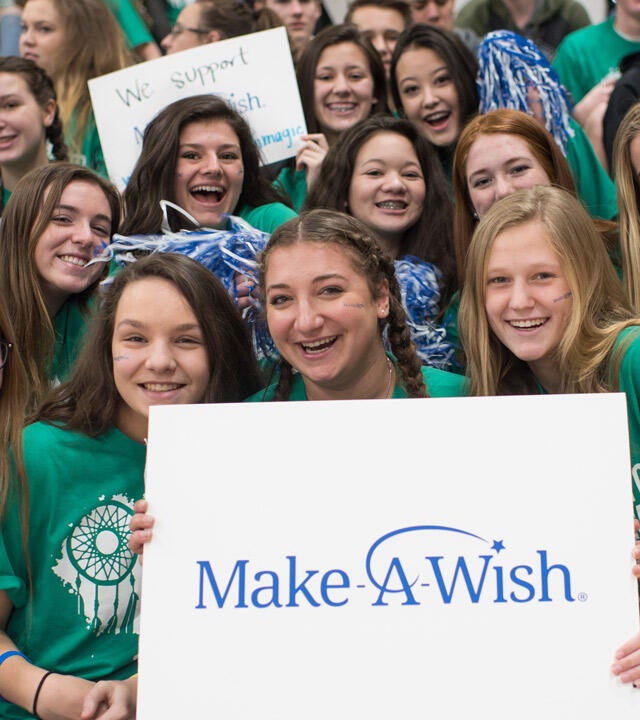 Colorado Schools Break Chapter and Program Record
Make-A-Wish® Colorado is thrilled to share that the more than 150 Colorado schools participating in the Kids For Wish Kids® program collectively raised nearly $1.1 million in the 2017-2018 school year – a chapter and program record. Over the past three years, they have raised more than $2.5 million!
"That is simply amazing," said David Williams, former president and CEO of Make-A-Wish America. "Make-A-Wish Colorado has been a leader in Kids For Wish Kids for a long time. The reality is that [we] are engaging young people in the work of Make-A-Wish. I promise you – all those kids not only have a great feeling toward Make-A-Wish, but some of them are going to be our future employees, our future wish granters, our future board members, our future donors."
Kids For Wish Kids is a nationwide program that invites students of all ages (through grade 12) to creatively raise money for Make-A-Wish and help grant more wishes. From danceathons to bake sales to Wish Week℠ (a full week of fundraising and/or awareness activities) and more, Kids For Wish Kids puts kids in charge. They take the lead to brainstorm fundraising ideas, create action plans and manage events from start to finish.
The reality is that [we] are engaging young people in our work...some of them are going to be our future employees, our future wish granters, our future board members, our future donors
David Williams
Former President and CEO, Make-A-Wish America
Teachers often serve as advisors in the Kids For Wish Kids program, but ownership of the project belongs solely to the students involved. Taking ownership helps students see how their hard work and enthusiasm can transform the lives of children in their community who are battling critical illnesses.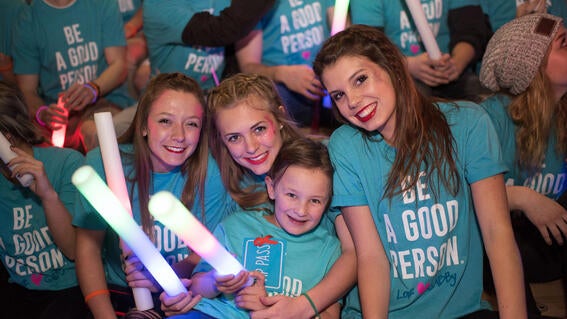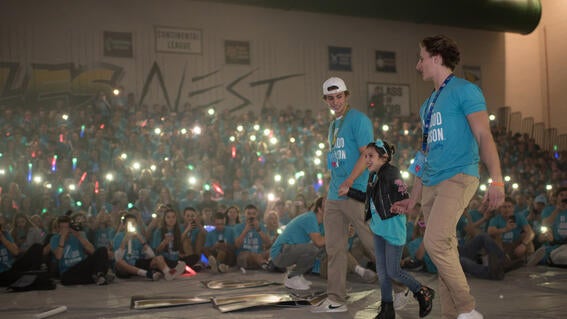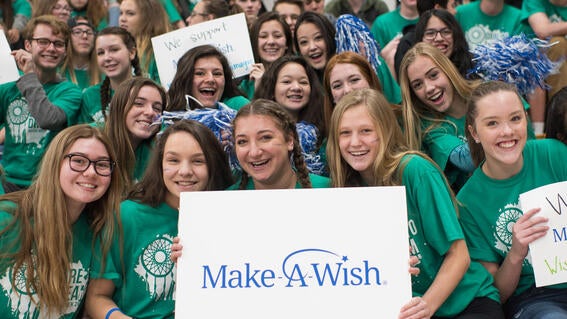 "We started with the Make-A-Wish Foundation six years ago and it has been a tremendous change in the overall vibe and energy in our entire school," said Lindsey Jaffe, who serves as Student Leadership Advisor at Mountain Vista High School. As the top fundraising school in Colorado, Mountain Vista raised more than $147,000 through their 2017-2018 Wish Week campaign.
Once Wish Week starts, the entire school all of a sudden comes together. We don't have cliques anymore, we don't have groups anymore. It's about everyone coming together to support this
Lindsey Jaffe
Mountain Vista High School Student
Kids For Wish Kids can also create a better understanding of:
The Value of Community Service
Volunteerism
Leadership skills
Entrepreneurship
Money management
School spirit
Teamwork
There are few limits to Kids For Wish Kids fundraisers. Kids can even combine their efforts with existing school events, such as Spirit Week or Field Day. Here are some other fun ways to encourage students to raise money for wish kids:
Elementary
Walkathon
Pajama Day
Family Game Night
Middle School
Candy Sale
Talent Show
Make-A-Wish Star Sales
High School
Miracle Minute Coin Drive
Wish Week
Sports Tournament
Wishes have proven physical and emotional benefits that can give kids with critical illnesses a higher chance of survival. And wishes not only help these children – they also have far-reaching, positive impacts on their families and communities. By participating in and supporting Kids For Wish Kids, students are helping Make-A-Wish get one step closer to granting the wish of every eligible child.
Get Involved Today
Visit the Kids For Wish Kids page and choose "Get Started." Then, share your information to get connected to your local chapter and learn more!