I wish to go to Paris
Mischa
8
cancer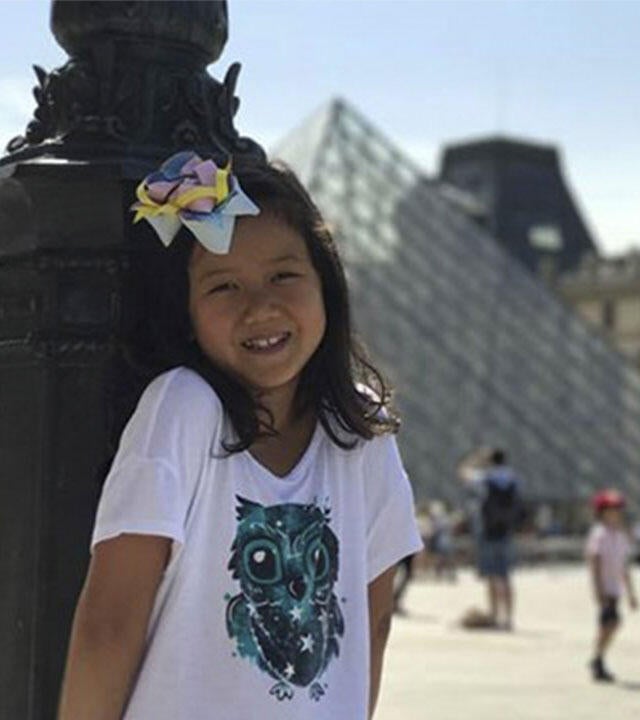 United Airlines® Turns Mischa's Wish to Visit Paris Into Reality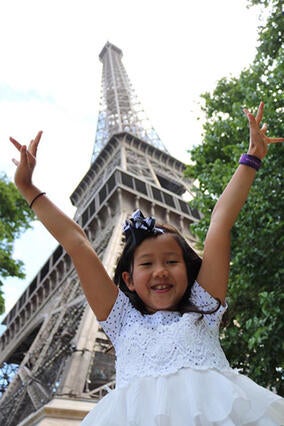 Mischa is like many 8-year-old girls. She loves reading, fashion and playing with her dolls. But unlike many girls her age, Mischa is battling a rare liver cancer that occurs in infants and children.  
Following her diagnosis, Mischa's family rallied to keep her company during long stays in the hospital and grueling chemotherapy sessions. Mischa adores being around her family, so their commitment to her recovery played a huge role in her emotional and physical well-being.  
When Mischa was asked what her one true wish would be, her face lit up with pure joy: she wanted to visit Paris with her her family! Notably, her uncle works in Paris as a photographer, and Mischa also wanted him to "take pretty pictures" of her during her visit.  
Once in Paris, Mischa and her family took in the sights and sounds of the city. They laughed and enjoyed each other's company while leaving the bad days behind.  
"My favorite part of the wish was the Fat Tire Bike Tour around Paris," said Mischa. "I never got to ride a bike on the city streets like that [before]. It was so fun! I saw the Louvre Museum, the Eiffel Tower and other cool places. It was awesome!" 
Even Mischa's parents noticed a difference in her demeanor while they were abroad. She was full of joy and energy.  
"She could not stop doing her cartwheels everywhere we stopped," Mischa's parents said. "Our favorite part of the wish was walking hand-in-hand together almost every day along the Seine River, feeling the peacefulness and seeing little Mischa's joy." 
Seeing the joy in our daughter's eyes, the endless energy, and hearing the mesmerized 'wows' while she ran from shop to shop in the marketplace was priceless.
Mischa's parents
Since 1986, United Airlines has helped make travel wishes a reality for kids such as Mischa and their families. Make-A-Wish redeems tens of millions of MilagePlus® Miles each year through United Airlines. In 2018 alone, wish kids flew on 35 million donated MilelagePlus Miles, helping Make-A-Wish save more than $619,000 in travel expenses. In addition to the miles donated by its customers, United also provides $140,000 in travel to Make-A-Wish America.
Thank you, United Airlines! Sponsors like you help children such as Mischa experience life beyond illness.  
Donate your airline miles and points, and give a child with a critical illness a world of hope by helping a wish take flight.