I wish to go to Turks and Caicos
Michael
7
cancer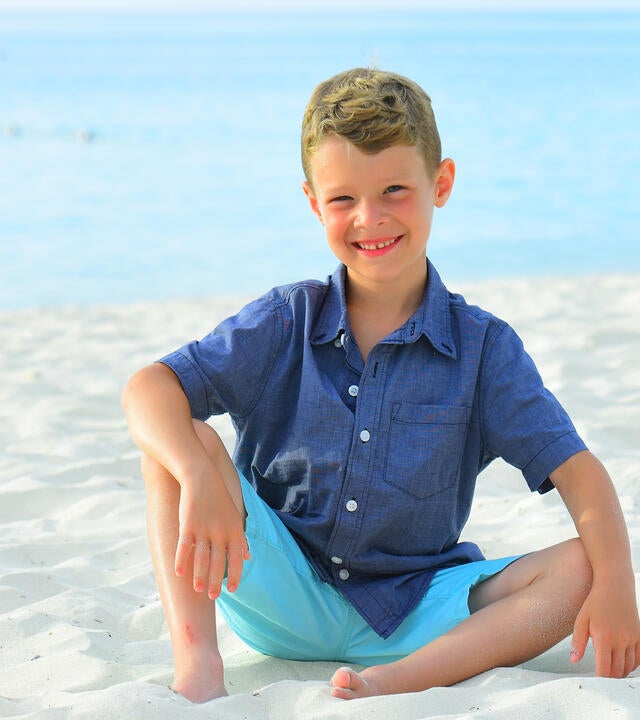 JetBlue Gives Wish Family a Flight to Remember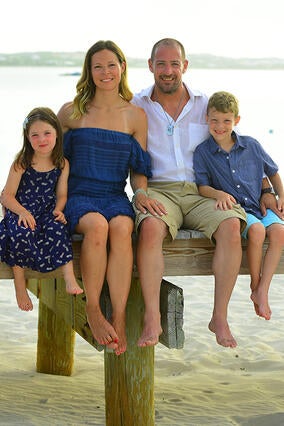 When Michael was diagnosed with cancer, his family's world turned upside-down. "2018 was a very terrible year," said Michael's mom, Julia. Michael's chemotherapy and surgery consumed nine intense months of their lives.
During his treatment in the summer of 2018, all 7-year-old Michael wanted to do was go to a beach with his sister and swim in beautiful, clear blue water. One day, he saw a commercial for a resort in Turks and Caicos, and Michael immediately wished to go there. Throughout the remainder of his treatments, Michael's family reminded him to stay strong so that his wish to go to Turks and Caicos would come true. They talked about his wish every single day, and by October 2018, Michael went into remission and has been feeling better since.
The wish gave Michael an opportunity to be a care-free kid again with no worries in the world and all of us an opportunity to reconnect as a family and just have lots of fun together!
Michael's family
JetBlue, an airline sponsor of Make-A-Wish, helped make Michael's wish come true by flying him to Turks and Caicos. JetBlue donates more than $1 million in flights for Make-A-Wish kids and their families each year. Seventy-seven percent of wishes require air travel, so airline partners such as JetBlue are invaluable to our mission of granting life-changing wishes for children with critical illnesses. Make-A-Wish depends on JetBlue to safely transport wish kids like Michael far away from hospital rooms, procedures and painful memories, to wish destinations that offer renewed energy and strength. 
Once in Turks and Caicos, Michael couldn't stop smiling. "He was in a great mood the whole time," Julia said. "He enjoyed snorkeling and playing water sports." He even swam with his dad and drifted down a lazy river with his sister. And since returning from his wish trip, Michael no longer worries about his future. He is full of optimism and enjoys just living in the moment. Julia said that the trip was also helpful for their whole family, as it took away a lot of stress. "This was a perfect way to end treatment and say goodbye" to that dark time in their lives.
"Thank you from the bottom of our hearts for granting Michael's wish to go to beautiful Turks and Caicos," Michael's family said. "We are forever grateful to Make-A-Wish for giving Michael something to dream about and look forward to while he was going through his tough treatments. This family time was much needed."
Thank you, JetBlue! Your support helps transform lives, one wish at a time.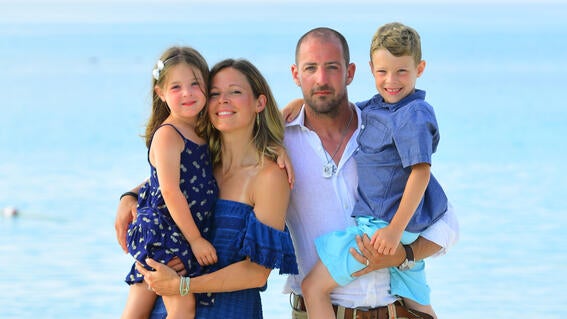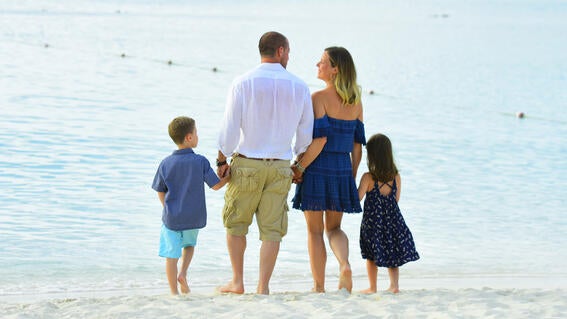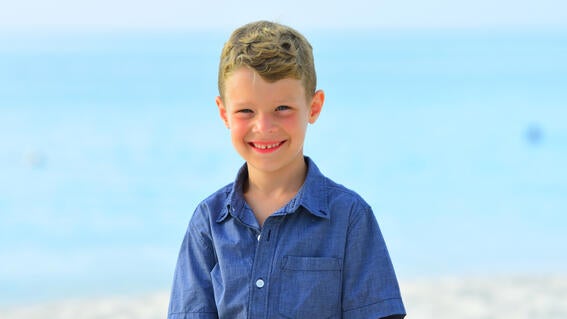 Donate your airline miles and points, and give a child like Michael a world of hope by helping a wish take flight.