I wish to be a pilot
Anthony
wish granted 2001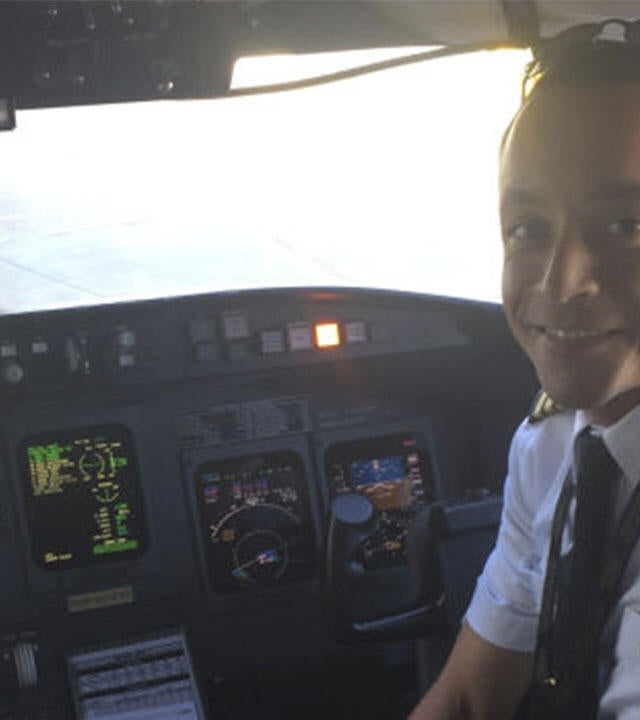 Delta Connection® Air Captain Credits Pilot Wish for Giving Him Strength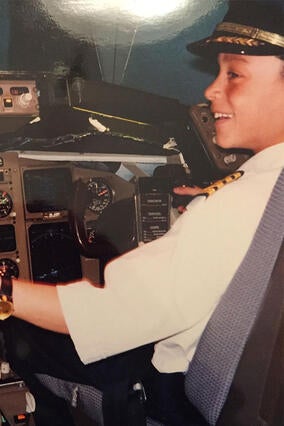 Growing up with a gastrointestinal disorder presented a number of challenges for Anthony. "Anything I would eat, my body wouldn't take the nutrients from that food," he said. "I would get malnourished." Anthony endured a number of surgeries that helped only temporarily, and he had to miss out on a lot of school.
"Out of all the variables I had to face, the only consistent variable was that I loved airplanes," Anthony said. "I had this model airplane in my hospital room, and when I'd get released from the hospital it'd go back in my bedroom. If I went back to the hospital, it went back with me."
For Anthony, that model airplane wasn't only a reminder of his passion – it was a symbol of hope and resilience. Because despite his health care challenges, Anthony was determined to one day become a pilot. "That airplane made me take everything head-on and do my best to make that a reality," he said.
A wish is a platform, a step in the right direction to help you on your way.
Anthony
wish granted 2001
Around age 12, a "miracle surgery" gave Anthony permanent relief, and he learned that Make-A-Wish® would be granting his wish to be a pilot. Anthony flew in uniform round-trip from Minneapolis to Milwaukee on Northwest Airlines, which has since merged with Delta Air Lines®. "It was a whole day full of amazing memories that I will never forget," Anthony said.
Today, Anthony is an air captain for SkyWest Airlines, a Delta Connection. He even flies his wish route monthly. Anthony credits his wish for helping him believe in his future in the cockpit.
"It gave me the ability believe that if you can think it, you can achieve it. It cultivated this idea that I don't have to take no for an answer. That wish helped me realize that at a very young age," Anthony said. "A wish is a platform, a step in the right direction to help you on your way."
Anthony encourages airline miles donations to Make-A-Wish because he knows that when a wish comes true, it creates, strength, hope and transformation. "The experiences that travel gives you are experiences for a lifetime," he said. "The donated miles will better a child with a critical illness who needs them. Otherwise, these kids may not be able to have those experiences."
Delta Air Lines has been a dedicated partner with Make-A-Wish since 1996. In 2018 alone, Delta Air Lines contributed $3.1 million to granting life-changing wishes for children with critical illnesses.
Thank you, Delta Air Lines! Your support is showing wish recipients like Anthony that the impossible is possible.
Travel is a privilege given to very few, but I think that everyone should experience it.
Anthony
wish granted 2001
Donate your airline miles and points, and give a child with a critical illness a world of hope by helping a wish take flight.