I wish to learn how to Hula dance in Hawaii
Ava
7
leukemia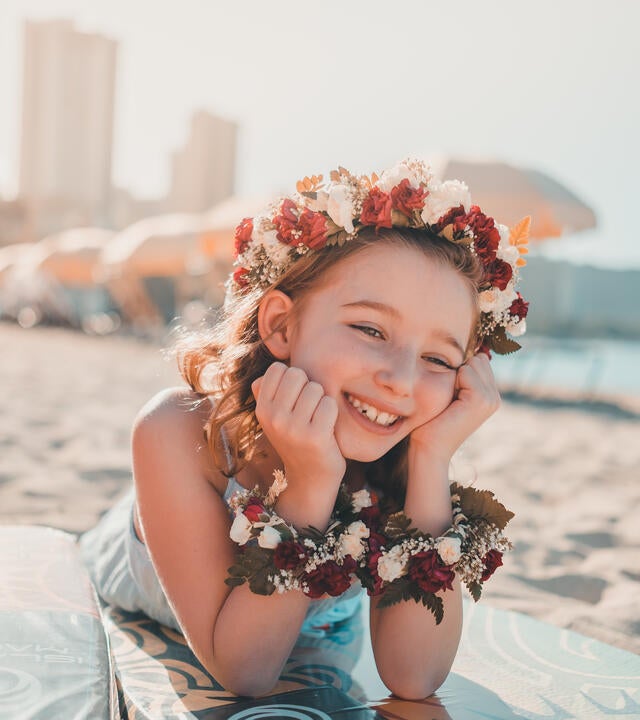 Ava's wish to learn how to Hula dance in Hawaii 
When wish child Ava was 3.5 years old, her family had just moved into a new home and were looking forward to creating fun memories as a family.  
What they were not expecting, was just a day after moving in, for Ava to lose the ability to walk and to have her spend the next six weeks in the hospital.  
An MRI confirmed that she was diagnosed with a rare and aggressive form of cancer (acute lymphoblastic leukemia). Their lives were flipped upside down. 
During this difficult time, Ava was referred to Make-A-Wish Hudson Valley and wish granting volunteers visited her to help grant her most heartfelt wish. Ava soon shared that she wanted her wish was to be to learn how to hula dance in Hawaii!   
From the start of the wish experience, the family knew the wish was going to be unforgettable when a big luxury bus showed up at the house to pick up Ava, her brother Jack, and their parents.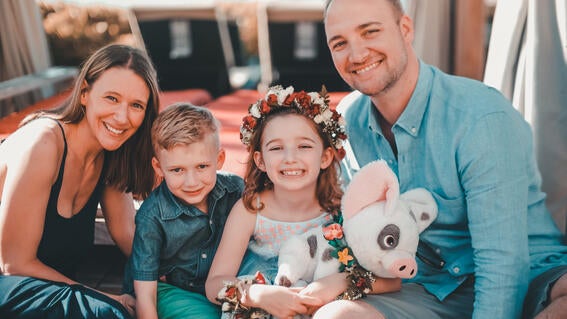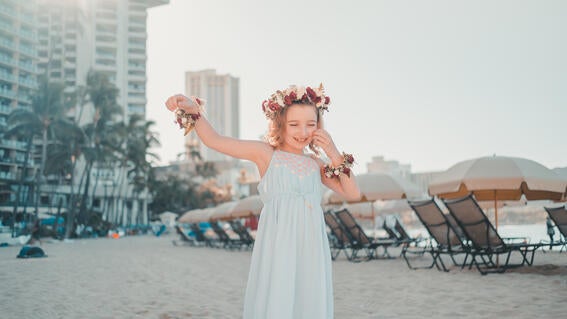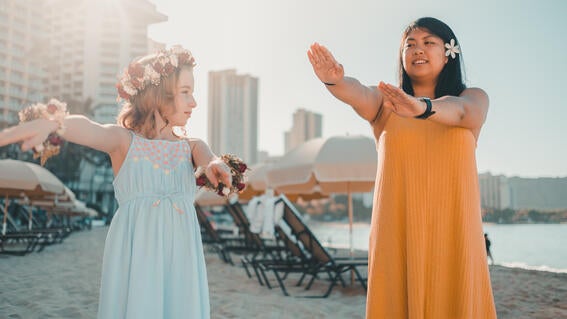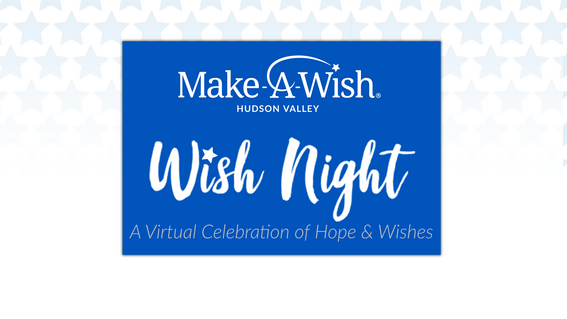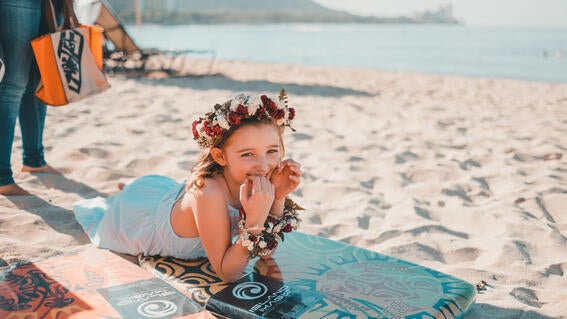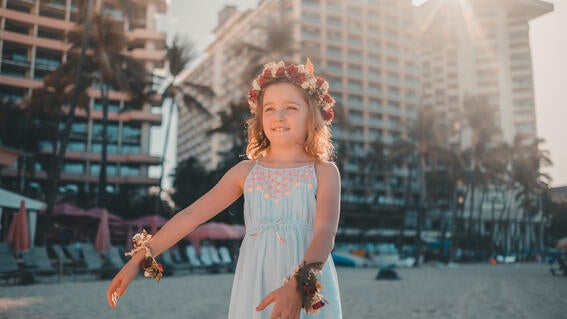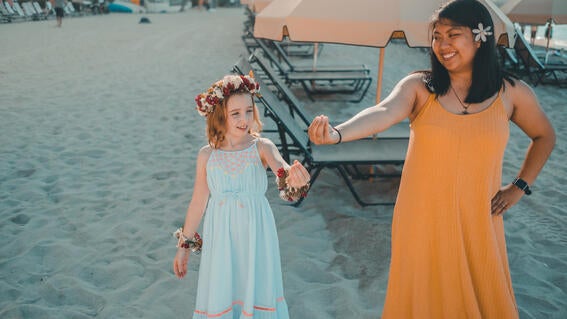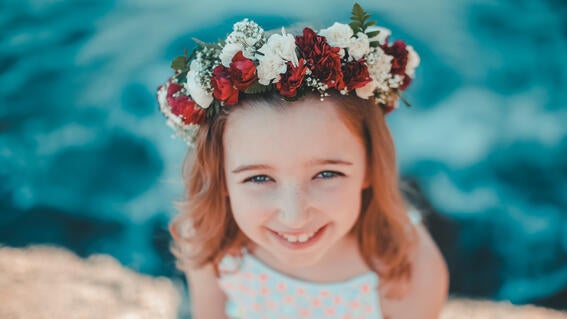 Once they arrived at the Waikiki Sheridan, Ava and her little brother, Jack, were given an amazing gift when each was handed a bag and was told they could fill them with whatever they wanted from the gift shop. The kids thought this was the best thing ever! 
While in Hawaii, Mom says it was amazing for Ava to "walk, laugh, and have the color back in her face."   
On the beautiful beach of Waikiki, Ava was taught how to hula dance by a real hula dancer while brother Jack spent his day building sandcastles in the sand. Later in the evening, the family were treated like royalty and given front row seats at an amazing Luau. Ava really became part of the show when she was also given the honor of wearing a crown of flowers to wear!  
Ava's mom feels it was a "truly special night as Ava and her brother ran around and danced together…they had a ball."   
Since Ava's wish, she's ready to move past cancer and put it all behind her. However, the wish is something Ava and her family will never forget as it helped bring fun memories they could share as a family - together!