I wish to be a paleontologist
Frankie
9
congenital heart disorder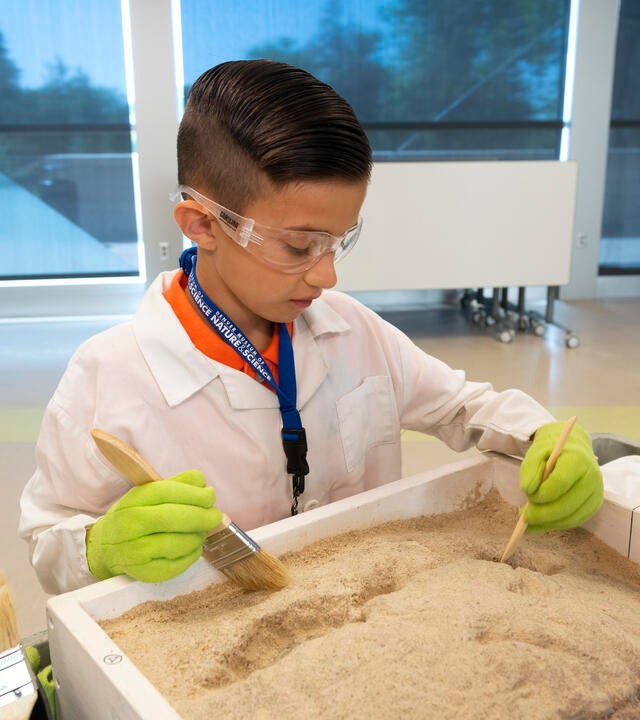 Frankie's wish to be a paleontologist
 
For 9-year-old Frankie, his battles with a congenital heart disorder (Tetralogy of Fallot), started at birth. He's had an open heart surgery, takes many medications, and has to keep a steady schedule of cardiology appointments - his life is full of constant monitoring. And likely always will. 
Despite these challenges, Frankie has persisted not only in his education but in activities outside the classroom. He plays soccer, loves interactive video games, and is fascinated with dinosaurs. 
His mother, Victoria, recalls him amassing a large collection of dino toys before he was 3-years-old.
"It just got more involved as he got older," she recalls, laughing while confessing that, "He can tell you the names of them. He can pronounce their names better than I can." 
While some kids go through their wish journey and want to meet celebrities or get a VIP Walt Disney World experience, this budding paleontologist went a different path: a VIP day-long tour of the Royal Gorge Dinosaur Experience museum in Canon City, Colorado. 
While there, he received a special merit badge, received a lifetime Royal Gorge membership, and even had the opportunity to sponsor an Allosaurus (his favorite dino).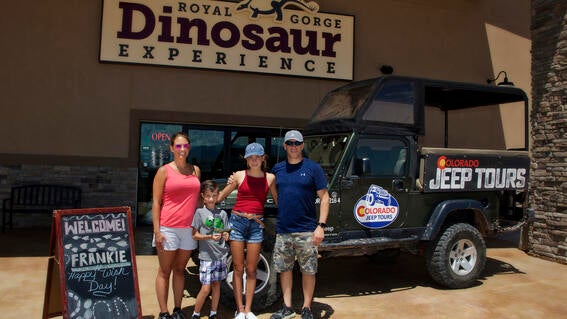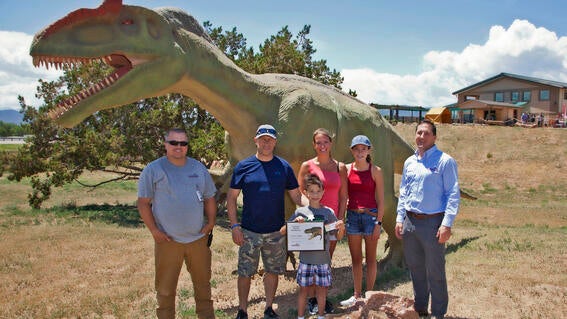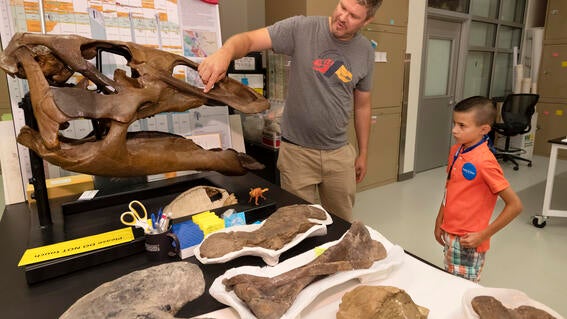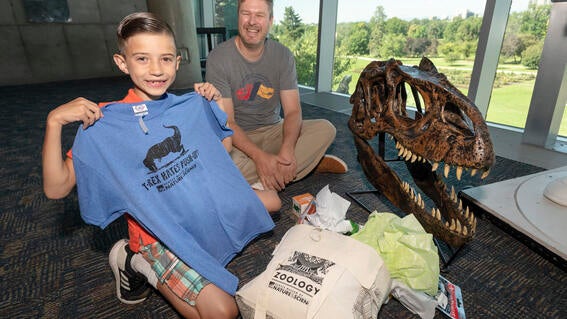 Frankie was able to be hands-on with numerous exhibits, including a simulated fossil dig and Dinosaur Wild Walk featuring life-sized animatronic dinosaurs roaming through a recreated desert forest. For Frankie, it was dino heaven!
While exploring the Wild Walk, Frankie was urged to pick out his favorite creature. Not surprisingly, he went straight for the Allosaurus. As it turned out, the Royal Gorge staff were given a heads up about Frankie's favorite dino by the Make-A-Wish staff and had a special plaque made up in Frankie's honor. They placed it permanently by the Allosaurus display for all future visitors to see the impact of a wish. 
"We have that moment on video," beams Victoria. "That's really what it's all about. That made his day complete."
"It was very cool seeing all the dinosaur bones and learning about them," confirms Frankie, who gushes recollecting how, "I met a real paleontologist." 
Victoria, however, can attest to how every moment made a lasting impact on Frankie, and the care with which Make-A-Wish's volunteers and staff attended to him — left an impression grander than a stegosaurus' footprint. 
"He was off the charts," she says of his reaction to first receiving his wish. "The hand-slapping, everything. He got very excited." And from the instant they arrived in Colorado, Victoria says, "Everywhere we went, from the airport to the hotel, people greeted him and had something for him. There was stuff at the Wild Walk Experience he'll never forgot. He was like, 'Mommy, it feels like my birthday every day.' And that really gave me the chills. That's what it was all about: making him feel special."