I wish to have a sensory playroom
Matthew
3
nervous system disorder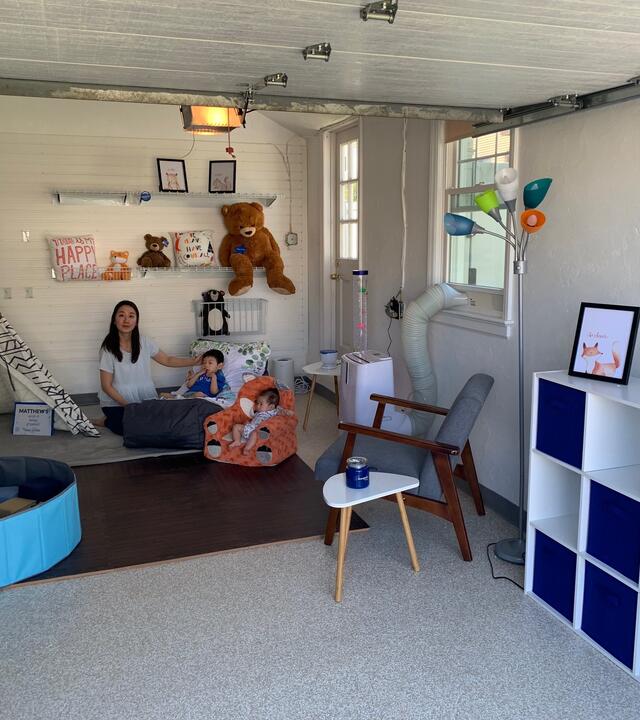 Matthew's Wish Creates A Special Place To Play 
Below is a heartfelt letter from Matthew's mom, Sarah. 
Can you imagine having a child with 80-90 seizures a month throughout most of infancy? 
Our son Matthew seemed to be healthy the first three months of his life. There were no signs that he was born with a genetic condition called Dravet Syndrome until his very first seizure in August of 2016. He was a tiny baby, and to witness his body stiffen and change color was terrifying! We rushed him to the hospital and ran many tests before it was discovered that Matthew has a drug-resistant form of epilepsy. 
Today, at three years old, we are miraculously seeing far less seizures, usually occurring in the teens, and this gives us an opportunity to focus on getting him physically stronger! When asked what wish Matthew wished for, my husband and I had to think long and hard. Due to his condition, Matthew has significant developmental delays. He is nonverbal and unable to voice his wants and needs. We wanted Matthew's wish to be something on Matthew's behalf that would be beneficial to him long-term.
We thought it would be a neat idea to turn our garage into a sensory playroom and gym for Matthew. This amazing sensory playroom allows for us to invite in his therapists so that Matthew can receive PT, OT, and speech therapy in the comforts of our home. Matthew receives seven therapies throughout the week, so it has been nice to also use the garage as his therapy room. Make- A-Wish brought in professionals to refinish the garage floor, paint the walls, and volunteers came together to build a warm and inviting environment with a "forest animals" theme for our son. When Matthew is not working with the therapists, my husband and I love to read him books under the canopy or play with the jumbo blocks which were also gifted to him. He really enjoys watching the fish moving inside the sensory fish tank and playing with the colorful balls inside the ball pit. Make-A-Wish graciously turned an unusable part of our house into a space that Matthew utilizes every single day! 
Through Matthew's condition, we have realized just how many amazing people are out there to look after him! Thank you to the wonderful team at Make-A-Wish for positively changing the lives of children like Matthew. Our family is extremely grateful that an organization like Make-A-Wish exists to brighten up the lives of each warrior fighting an illness. 
We are also very thankful to all the therapists and doctors who work arduously to make Matthew better and stronger each day, and our Grace Community Chapel community for being with us each and every step of the way on this journey. Even during this season of our lives we count our blessings and we know that God has hand-picked all these specific individuals to help us get through this time." 
— Sarah, Matthew's mom