I wish to have a cello
Ava
16
cardiac condition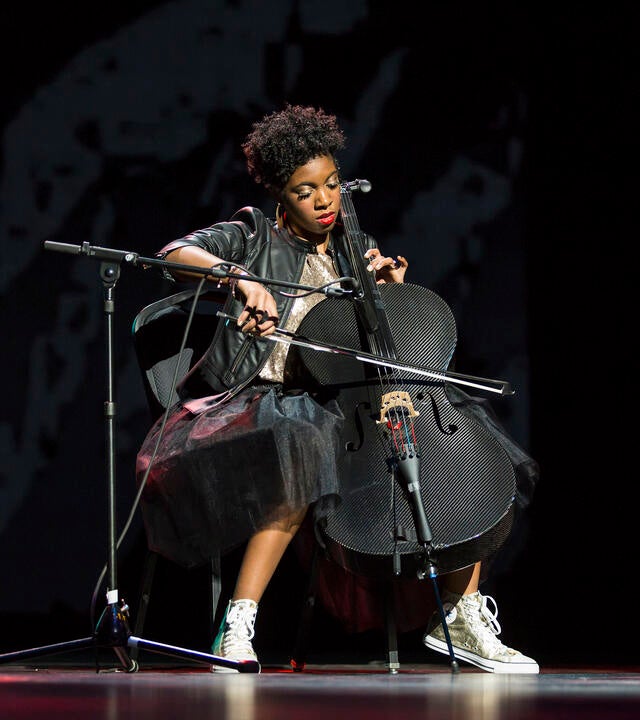 Ava's Cello Helps Her Find Her Voice 
16-year-old Ava's greatest wish may seem simple to some. All she wanted was a brand new cello - her favorite instrument - to call her own. For Ava, this wish meant everything. 
Growing up, Ava had two passions: music and sports.  Not only had she been playing the cello since elementary school, but she was also an avid runner. Up until last year, she was an active member of her high school track team. For Ava, running gave her a sense of freedom and excitement. But it was one particular track practice that Ava's life would change forever. 
Ava's heart stopped beating while running on the track. She was quickly revived by her coaches and rushed to the hospital. After open-heart surgery and a pacemaker, Ava survived that terrifying day. But her life had changed forever.
Her wish for this beautiful cello was more than just a gift – it is her passion.  You created a life-changing moment for our daughter when she needed it most.
Tamisa
Ava's Mom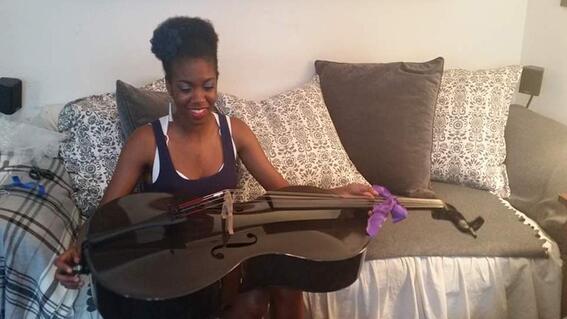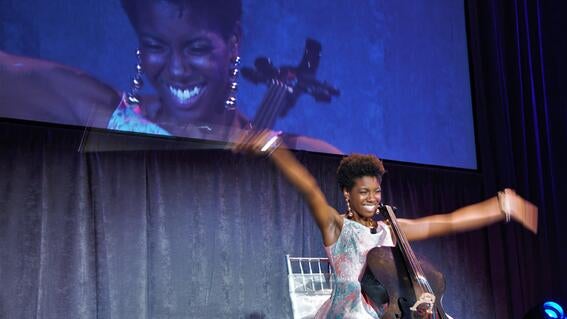 Ava's newly-diagnosed heart condition has altered her life drastically. She can no longer run, she can no longer play contact sports. But she can play the cello. 
Ava immersed herself in her music, and embraced the cello as a way of communicating her thoughts and feelings. For Ava, music quickly became a way of defining who she had become. 
So when Ava was asked by her Make-A-Wish volunteers that oh-so powerful question - "if you could wish for anything in the world, what would it be?" - she knew right away what she wanted. Ava wished for a professional-grade cello to call her own.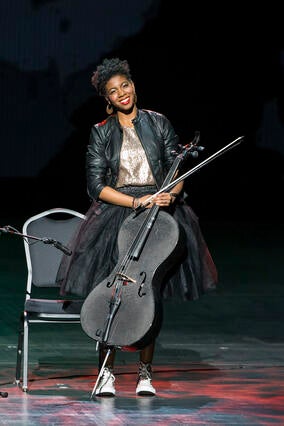 "For me, it has the perfect sound, shape and size," Ava said of why she likes to play. "I am the happiest when I play the cello." 
Make-A-Wish turned Ava's dream into a reality, providing her with a carbon-fiber constructed cello in a lavender case. 
"We saw a whole new person emerging from behind her music," shared Tamisa, Ava's mother. "She was expressing herself in ways we've never seen, and there was a joy coming out of her we'd thought was all but gone." 
But the wish did not stop with just receiving a cello. If performing her music on the cello was what gave Ava her deepest sense of hope, strength and joy, then it was important to give her that opportunity as well. 
Through Make-A-Wish and its partnering charities, Ava has performed at Macy's during the holidays, at Galas, and even on the famous Radio City Music Hall stage. 
"I am overjoyed to see others listen to my music with smiles," Ava said. "I am so thankful to Make-A-Wish New Jersey for this wonderful gift; one I will use every day and cherish for my life." 
"To all of you at Make-A-Wish, you played a vital role in helping Ava find herself," continued Tamisa. "Her wish for this beautiful cello was more than just a gift – it is her passion.  You created a life-changing moment for our daughter when she needed it most."