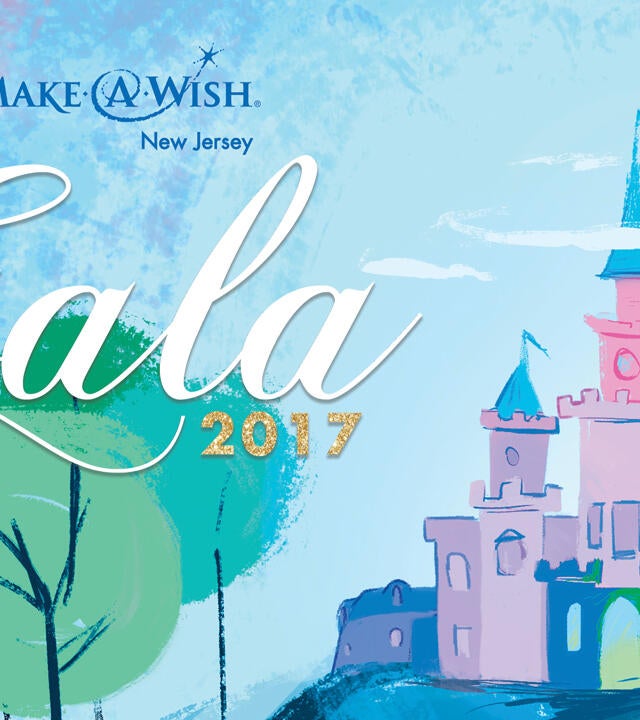 Our annual gala was held at the Samuel & Josephine Plumeri Wishing Place on Thursday, June 8th. Thanks to over 700 of our closest friends, we raised over $1.1 million to support upcoming wishes!
We thank those who supported our gala—especially our wish children and their families—for making this a magical and memorable evening.
We also thank our wonderful honorees,
 Daniel Straus
Chairman & CEO
CareOne
Humanitarian of the Year 
Elizabeth Straus
Executive Vice President 
CareOne
Humanitarian of the Year 
For their role in making this night one of the most special nights of our year.
 
We were also thrilled to welcome a special musical performance - none other than New Jersey's own Rock and Roll Hall of Famer, Max Weinberg, of the great E Street Band! Max and his special friends, making up a 12-piece band, brought their signature magical sound to the castle to close out our program.
And a special thank you to our numerous 2017 gala sponsors who helped to make the gala a tremendous success!
To see more photos from the event, please click here!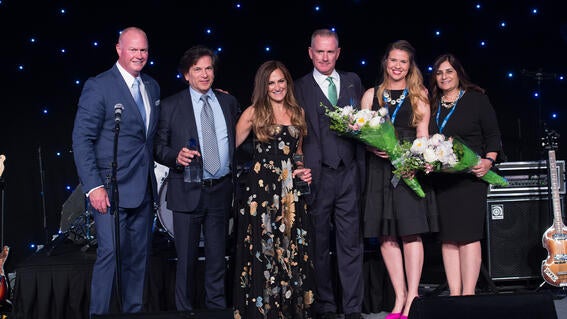 Daniel and Elizabeth Straus of CareOne accept Humanitarian of the Year Award at annual Make-A-Wish New Jersey Gala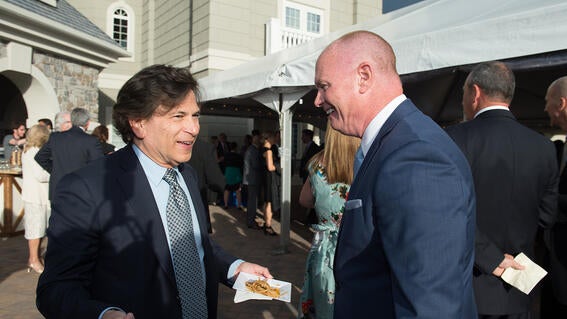 Make-A-Wish New Jersey President & CEO Tom Weatherall greets CareOne CEO and Humanitarian of the Year Daniel Straus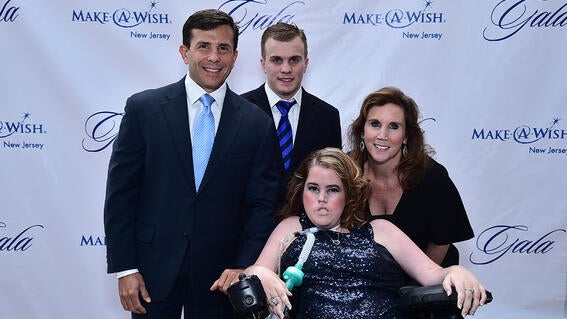 John Crowley, Chairman and Chief Executive Officer of Amicus Therapeutics, Inc. and former National Board Chair for Make-A-Wish America, with his son John Crowley, Jr., daughter and wish kid Megan Crowley, and wife Aileen Crowley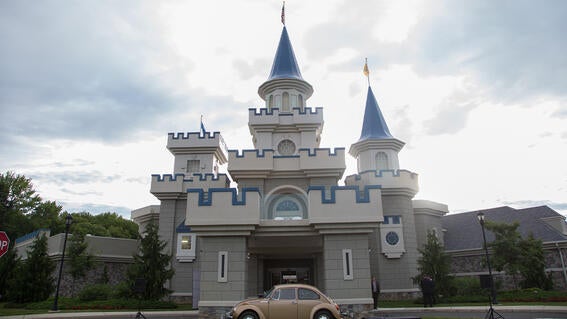 The Samuel & Josephine Plumeri Wishing Place, Monroe Township New Jersey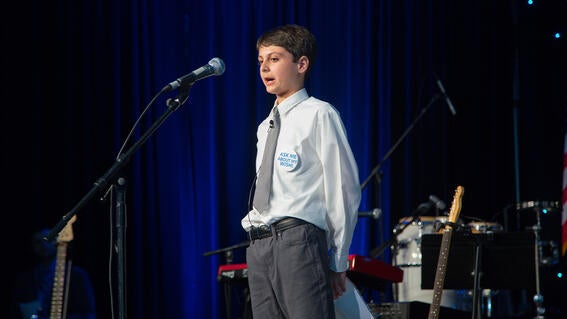 Wish kid Ryland Mishura, age 11, gives a weather forecast to start the evening's program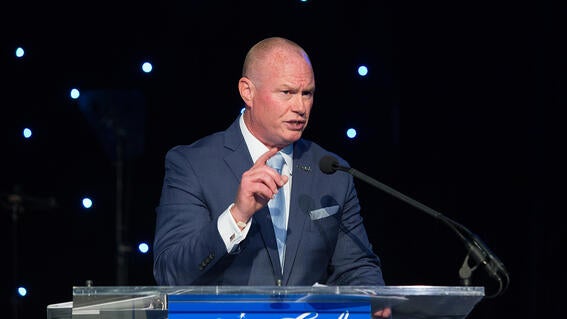 Make-A-Wish New Jersey President & CEO Tom Weatherall addresses a crowd of 700 guests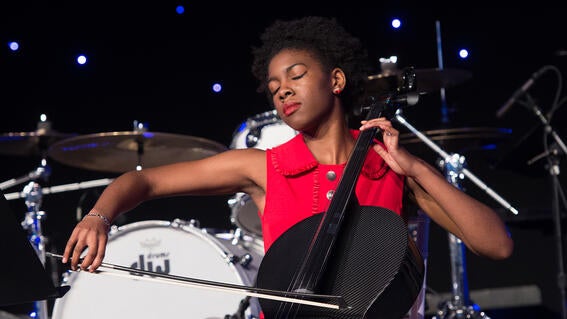 Wish kid Ava Covington, age 16, receives a standing ovation for her cello performance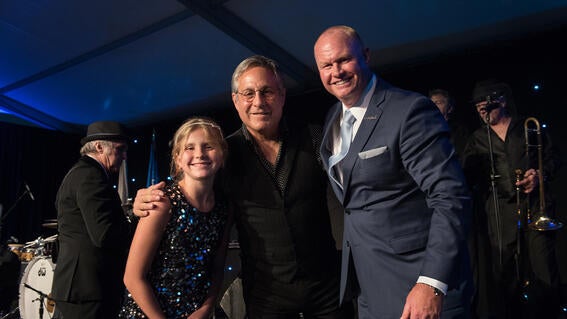 Make-A-Wish New Jersey President & CEO Tom Weatherall with Rock and Roll Hall of Famer Max Weinberg and Vianna Schibell, special guest of Make-A-Wish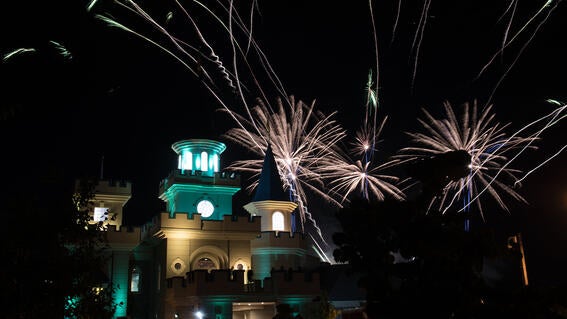 Fireworks over the Samuel & Josephine Plumeri Wishing Place