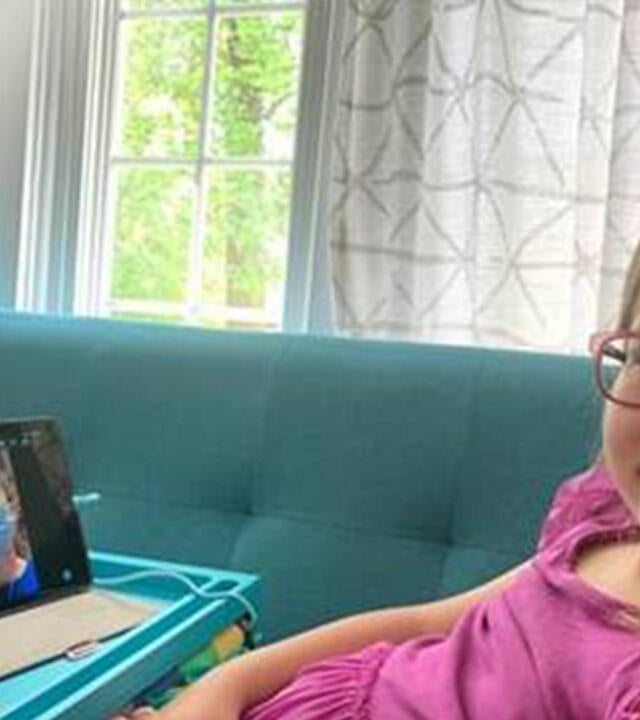 Live from New York! It's Grace and Ramona!
We are all looking for ways to help each other through this time. Wish alumni, Grace Aroune, saw a NYC wish postponed and found a way to share a bit of the Big Apple and a lot of joy.
"So, there I was on an Amtrak train, heading down to Manhattan from Buffalo to pack up my apartment. I had recently relocated for a new job after graduation and was returning for the weekend. As most things in life seem to be right now, it was another jarring part of our new reality – a trip that is normally full of people now had a fraction of the passengers, and all wearing masks.
Halfway through the ride I was scrolling through Instagram and I came upon Make-A-Wish Metro New York's most recent post which featured Ramona, a 9-year-old wish kid from Illinois. Her wish was to visit New York City, see the sights, and go to the Broadway musical, Wicked. Due to the COVID-19 outbreak and Manhattan's current state, her trip had been postponed. To cheer her up as she waited for her wish to be granted, her Illinois wish-granting volunteer, Corey Schieler, created a virtual trip for her. Using Photoshop, he created a series of photos showing Ramona "visiting" NYC via green screen – flying in front of the skyline, riding the Staten Island ferry, performing onstage in Wicked.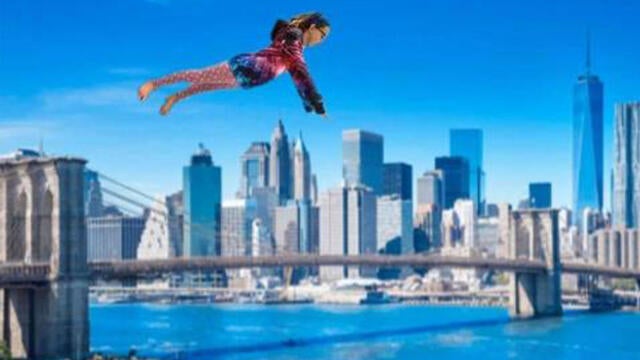 It was a lovely sentiment, and Ramona looked so happy (and stylish! So many outfit changes!), but my heart ached knowing this little girl wasn't getting her full wish experience as planned. As a former wish kid, I look back fondly on my wish experience and everything it gave me, both in the moment it was granted and in tenfold for years to come. My wish allowed me to reclaim the sense of power, confidence, and control that was taken from me by my illness, while giving me a sense of normalcy during a time where my life felt anything but. To hear that Ramona's wish and opportunity to be a care-free kid was postponed during a time when the entire world is lacking normalcy made me frantic to do something to help out. It was absolute perfect timing that I happened to be traveling to exactly where Ramona wanted to be.
The new lifestyle we have become accustomed to is virtual – from birthday parties to friendly gatherings to office meetings. Everything is conducted online now, and I felt my being in New York City had the potential to give Ramona that same virtual experience. I emailed the Metro New York chapter immediately after seeing the post, and said that I would love to take Ramona on a live virtual tour of NYC – showing her Times Square, Rockefeller Center, even the theater where she was supposed to see Wicked. I tested positive for COVID-19 back in March and quarantined, so the virus factor was not an issue for me, and I had masks and gloves with me. I was so excited at the possibility of this happening that I physically couldn't sit still the rest of the train ride - I was already planning the tour.
The Metro New York chapter connected with the Illinois chapter, and to my delight, Ramona and her family were on board. I can't express how excited I was when I found out this was happening. I was elated to tour her around and show her Manhattan. We connected over Zoom on a Sunday morning, and visited Times Square, Radio City Music Hall, Rockefeller Center, St. Patrick's Cathedral, Central Park, and finally ended up at The Met. I used up my phone battery right until the last minute, when my phone died while outside The Met! It was an amazing hour and a half getting to walk around the city, sharing "insider secrets" about the Big Apple, and learning about how amazing Ramona is. She shared her love for theater - from Shakespeare to costuming to playwrighting, she loves it all (look out, Broadway!). She followed along back in Illinois with her Guide Book, tracking where we walked in Central Park, and making note of places we saw that she plans on visiting when she comes to the city herself (she loved the LEGO® store – but who wouldn't?). Decked out with an 'I Love NY' sticker and an even bigger smile, Ramona is a really cool kid who is going to do amazing things.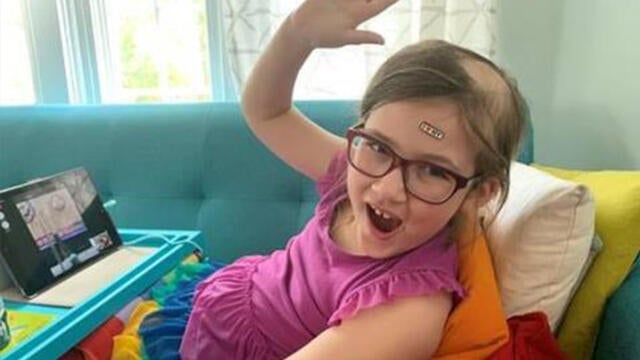 In a time of uncertainty, I have found that it's easy to feel hopeless. I'm not a trained doctor, and as a recent college graduate, I can only donate so much to COVID relief funds while still managing my own finances. This virtual tour was as equally rewarding for me as it was enjoyable to Ramona. As selfish as it sounds, it allowed me to feel like I was making a difference during these uncertain times, in helping to make this 9-year-old girl feel some sense of normalcy, which is a key component of having your wish granted. This experience was a great reminder for me that the simple acts of kindness we express to one another, no matter how small, are just as important and necessary during a time when everyone's world has been turned upside down. It reaffirms that sense of community that is easy to forget right now – no matter where you are in the world. Thank you, Ramona, for letting me be a part of your wish journey, for making me smile, and for reminding me of the power of a wish!"