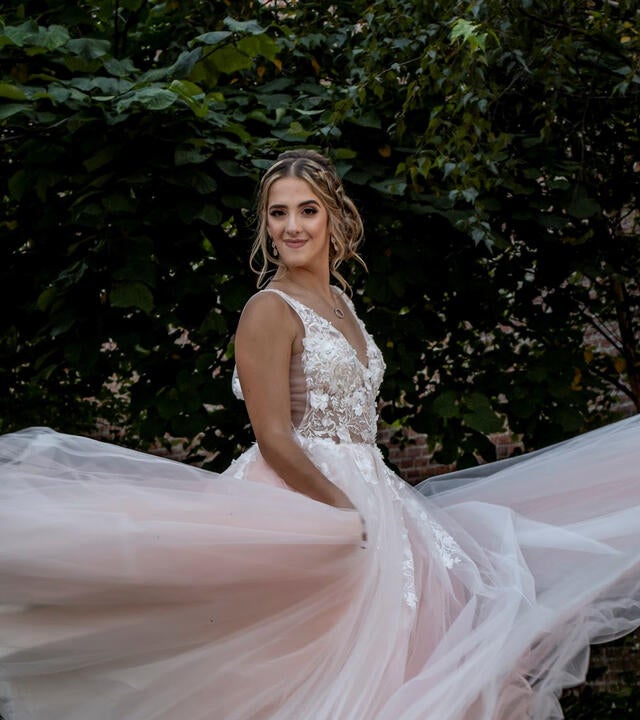 My wish wasn't just a moment of joy - it was a turning point in my life.
December 18th marks five years since Stephanie Consiglio was diagnosed with cancer. Although it was a moment that shook the family to its core, it's a milestone they celebrates as they reflect on how much life has changed since her diagnosis and since her wish was granted a few months after she achieved remission at 12 years old.
Steph's wish was to travel to LA and have a photo shoot with renowned dance photographer, Sharkcookie. At that time her hair had just started to grow back and having her wish granted not only gave her something to look forward to while in the hospital, it also helped her regain her confidence after treatment.
Having her wish granted changed Stephanie's life in many ways, paving the way for the decisions she made in the following years. She continued to train daily in dance and went on to work with many well-known dance photographers. She began high school as a dancer major at the famed Fiorello LaGuardia HS in NYC and trains full time in all styles of dance in and around NYC as well. She uses her love of dance to help raise money for childhood cancer and often volunteers her time with various charities that help children in need. 
Steph recently celebrated her Sweet 16 with a photoshoot and small gathering that included her closest family and friends after her larger celebration was cancelled due to COVID-19. 
The future is bright for Steph who is not only training in dance but also teaching and choreographing. She would like to travel the world with dance and plans to continue to use her love of dance to help others and give back to her community. She is forever grateful to Make-A-Wish for changing her life in such a positive way and for making such a huge impact in her life.