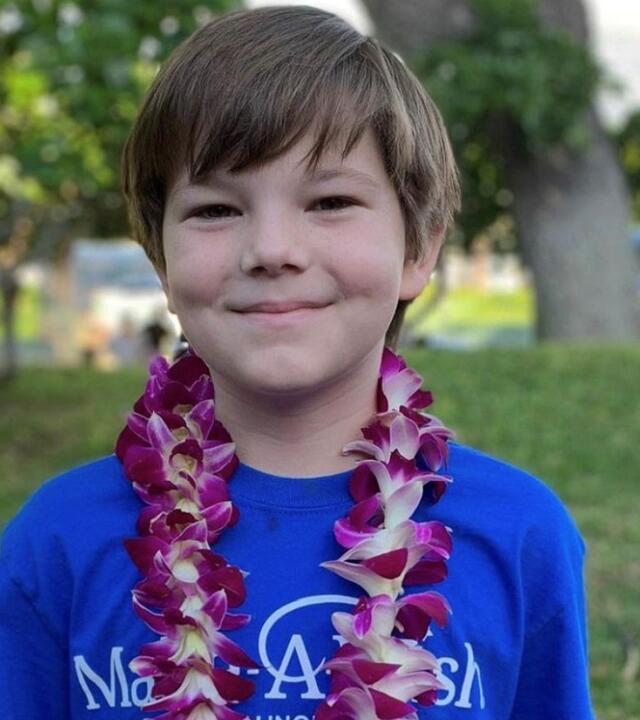 Loving a Child Who's Sick - A Wish Sister's Story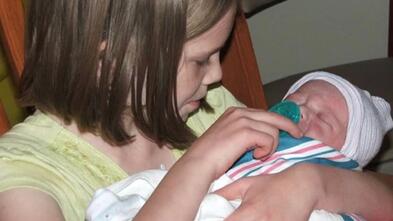 I held Asher Jayce Ford, who I would nickname "my buddy," seconds after he was born; my face was one of the first to welcome him to the world.
I held Asher seconds after his second cardiac arrest when he was unconscious and his body forgot how to breathe. Clinically, he was dead. During nights when he was scared and couldn't sleep, I held his hand and stroked his hair. I promised to take all his nightmares so I would have them instead. Holding my baby brother when he was scared or sick and finding ways to brighten the hospital rooms and doctors' offices that served as a central setting for his childhood became a core part of mine.
When I moved to New York City to attend college, the harshest adjustment was not the rats or the broken subways cars. Instead, it was my inability to hold my buddy when I knew he needed me and needed to be held. Instead, I held a pencil so tightly that it broke in half while taking a final exam when he was in an emergency heart surgery. I didn't want to be in class, I wanted to be in the hospital with him. I was torn between knowing that I needed to go to college in order to pursue the work I want to do and wanting to forget school and jump on a plane.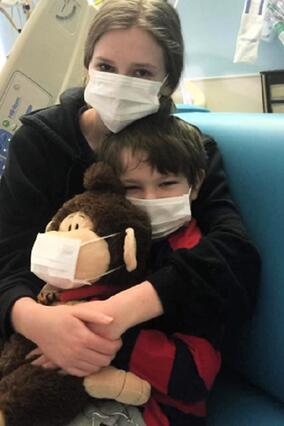 When Asher was what I consider a baby and what most people would call a preschooler, he was diagnosed with Sudden Arrhythmic Death Syndrome, Prolonged QT Syndrome Type 1 and Type 5, a diagnosis whose name alone was difficult to explain. Essentially, it meant that his heart is very sensitive and he is prone to cardiac arrests. One of the implications was that he would have to forgo many of the risks children take to have fun.
Instead of learning a sport, he gained an excess of knowledge centered around hospital rooms and surgeries that gave him a reason to ask me questions such as "if God puts angels around me to protect me, why do they keep letting me hit my head?" That is not a question babies should ask and as the oldest of seven kids, I treasure childhood and have witnessed beautiful moments. Watching Asher grow up so quickly broke my heart.
Asher is eleven now and since those scary younger years he has become much more stable. His heart is armed with a defibrillator, pacemaker, several surgical saves, and A.E.D. always on hand. But the threat of a cardiac arrest still looms and the years of being sick have left scars deeper than the ones that decorate his chest.
When my mom called me and told me Asher qualified to have a wish granted, I celebrated for him, but the second she hung up I cried. I thought that this meant that Asher was very, very sick. At my request, my parents scheduled the visit with the volunteers during my spring break so that I could be there.
In a life full of lists of what he could not do, Make-A-Wish provided a chance for him to really enjoy participating in being alive.
I flew home and sat in the living room with Asher as the volunteers asked about his favorite things. They had decorated the room with Star Wars-themed balloons and a box of cookies sat on the counter. To me, it mattered that the cookies had his favorite character on them. They showed that someone who didn't even know Asher cared about going out of their way to make him happy.
As the process of Asher's wish continued, I realized that this was not a negative thing. Through researching Make-A-Wish, I learned that the fact that he was granted a wish did not mean that his condition was worsening. Instead, it was a hopeful gift. It made him feel better. In a life full of lists of what he could not do, Make-A-Wish provided a chance for him to really enjoy participating in being alive. His Make-A-Wish trip was an opportunity for him to have something that was his own choice and he was allowed to participate completely in.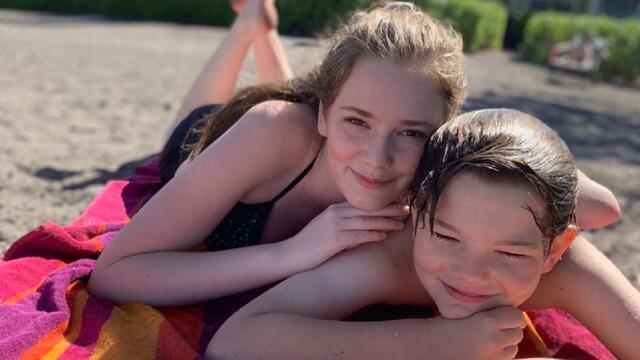 As his big sister, I spent the entire week full of gratitude because the experience allowed him to be a little kid. Wide-eyed at a luau, kissing a dolphin and donning a bright blue Make-A-Wish T-shirt, Asher glowed with the kiss of the Hawaiian December sun and pure happiness. To Asher, it felt like magic. The people who worked hard to put together the wish experience for Asher truly did beautiful and good work that will have a lasting impact on the quality of Asher's life. A large smile painted itself across his face the whole week.
That week was full of life and reminded Asher that, despite milestones missed and holiday seasons spent in hospitals, his life was good and there was a reason to hope. It inspired him to keep fighting and protecting his life, but also to enjoy the moments he has on this gorgeous planet. People worked tirelessly to make a dream a reality and I realized that I wanted to be a part of that work. When I found out I was accepted to work as an intern at Make-A-Wish Metro New York, I was honored and excited.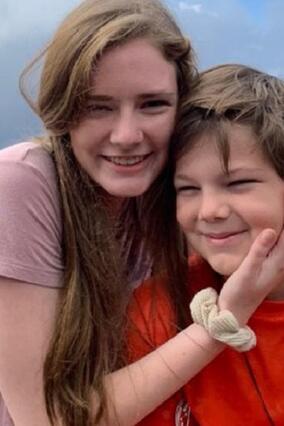 I learned more from my summer internship than any classroom. Beyond spreadsheets and systems, I learned how to better live as a sister juggling loves. My love for New York and love for my buddy no longer seem at odds. I feel more secure than ever because I learned how to do the things I have to do in life - work and learn and pursue independence - while holding the people who are my core. Even from a distance.
Make-A-Wish provided more than a wonderful vacation for my entire family, it provided hope. I deeply believe that hope is the most powerful gift anyone can give and Make-A-Wish does an incredible job of matching children in pain to hopeful experiences. I was able to work with Wish It Forward, a new program for wish alumni families, and speak to families directly. It is such an honor to hear and hold their stories.
I cannot think of an organization that has handed Asher more hope and happiness than Make-A-Wish and I believe it has the power to do that for so many other families. Granting a child a wish is much more than donating money to them, it is crafting an experience carefully designed to make that child feel seen and understood and special. It is a gift for a child who, like Asher, might need to be reminded that, although sometimes painful, life is beautiful and it can be so good and there is so much to fall in love with about being a part of it no matter how painful things can seem.
I know that loving a child who is sick can be heartbreaking, I know the pain of telling someone over and over again that they cannot do something because of their health. But I have witnessed the spark of hope a child can feel when their wish is granted. I want to help grant wishes for other children and be a part of spreading hope.