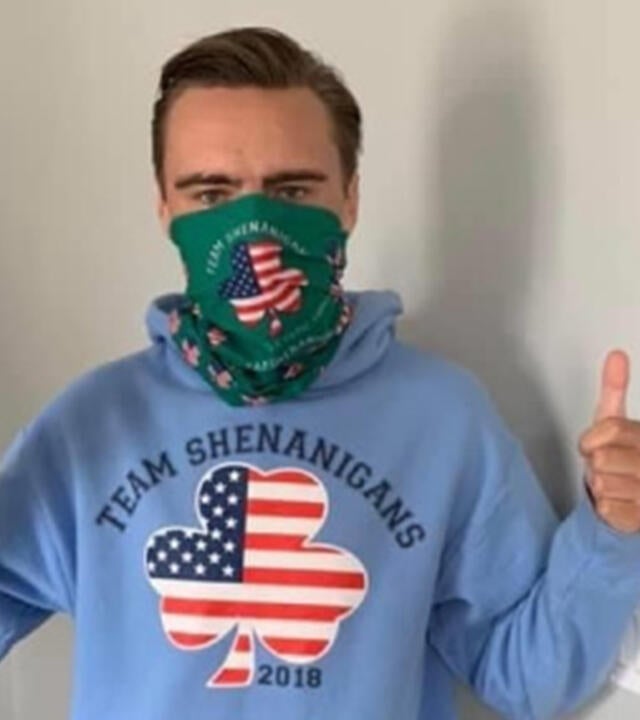 I am so thankful to call myself a "Wish Kid"
John J. Byrne had his wish granted for a Stur-dee Boat in October of 2016. Being on the water helps him with the anxiety and health issues related to his cystic fibrosis (CF)- a rare genetic disease that affects the lungs and other parts of the body. Now 20, he has his sights set on eventually being elected mayor of his beloved hometown, the Village of Island Park - a community that is intertwined with bays - and a small boat is the best way to visit his future constituents. Knowing that Covid-19 is particularly isolating for patients with CF, we checked in with John to see how his summer is going. It's no surprise that he is staying healthy on his boat and making a difference in his community – as an advocate and fundraiser. Read his update below, in John's own words, how his wish continues to enhance his life.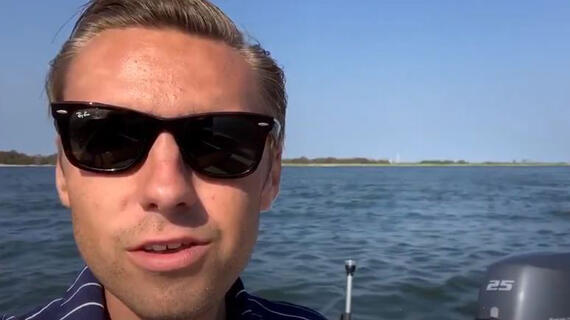 "When going through life we are all given challenges, but I was given an extra challenge being a cystic fibrosis patient. Cystic fibrosis is a rare genetic disease that affects the lungs and other parts of the body making it hard to breathe with every breath. Extended hospital stays, frequent doctor visits, daily "vest therapy" and time missed from both work and school are a part of my experience. It is only because of the good work of the team at NYU Winthrop Pediatric Pulmonary and Dr. Melodi Pirzada and adhering to their regiments of medication, therapy, and exercise. I know in the future my health journey will be a challenge. All I hope is that I can overcome and grow in grace because of them. This COVID-19 world that we are all immersed in has added new challenges, extreme risk factors, and heightened fear and anxiety levels to my journey. I am just so grateful that so far, I have not been affected by this horrible disease.  
Growing up and living in the small Village of Island Park (Long Island, New York) our community and our culture is intertwined with the bays that surround our village. True to our name, Island Park is in fact an island and in my humble opinion a most beautiful island. As a young child my family always had a boat and reflecting on those fond memories and my love of the water while knowing the positive impact on my physical and mental health a boat may have sparked me to wish for my boat. Specifically, the Stur-Dee Boat Co. Dory came to the forefront as a quality American-made vessel that fit both my needs and taste. Little did I know all the great memories I would make, and all the benefits it would have.
Recently I have been blessed to be successful in my health journey. I credit this to many different elements and the boat is no doubt one of them. It gives me time to  relieve much of my health-related anxiety and other, general anxiety. The boat keeps me physically and mentally active and the salt water works wonders in opening up my lungs. Island Park revolves around the water and it is such a privilege to see my community and neighbors from the water. It has put an even bigger drive in me to love and serve my community.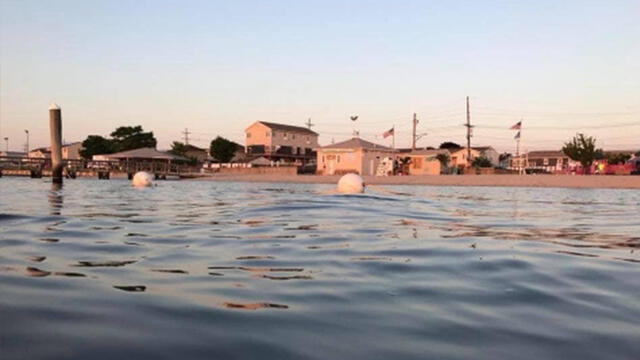 I know that going forward I'll have many challenges - health, academics, professional, political and even spiritual - but as long as I overcome them and come closer to my goals I will be forever grateful. For the past few years, I have worked for the municipal government of the Village of Island Park in different capacities, my parish of Sacred Heart Church and many other community organizations. I feel that my greatest accomplishment is the work I do for my close community, in an effort to cure cystic fibrosis. My greatest accomplishment to date is raising over $40,000 through my Team Shenanigans for the Cystic Fibrosis Great Strides Walk  and I plan to continue this work until a cure is found. The values of the community of Island Park, and the Vincentian mission of St. John's University where I am currently a junior have driven me to strive for a future in public service.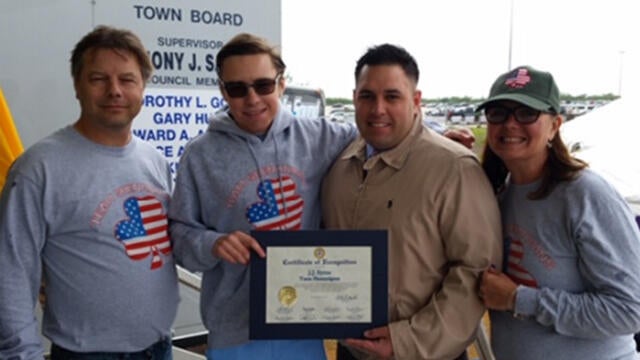 The efforts of Make-A-Wish in not only granting my wish, but thousands upon thousands of other wishes, is absolutely amazing. It makes me so happy knowing that an organization such as this works so hard to make a positive impact on the lives of those who have been given an extra challenge to bear. I forever will have a debt of gratitude to Make-A-Wish and I am so thankful to call myself a 'Wish Kid.'
- John J. Byrne