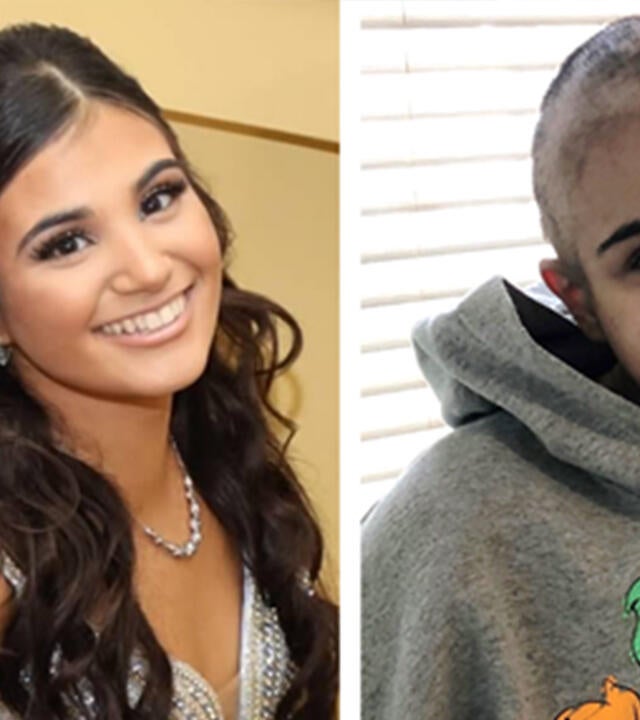 Cancer, Coronavirus and Resilience: Isabella's Story 
"I'm going to have a really good college essay."
This was one of the first things sixteen-year-old Isabella said when she found out she had cancer. Wise beyond her years and with the heart of a lion, Isabella faced her recent cancer diagnosis head on.
Diagnosed with Hodgkin lymphoma in late February, her journey hasn't been an easy one. Her first round of chemotherapy in early March left her extremely sick, feverish and unable to eat or drink. Her white blood levels crashed.
Subsequent rounds of bi-monthly chemo haven't been as bad, but during her "on" week she is still nauseous and weak. She rebounds a bit during the second week and tries to catch up on schoolwork. She's also tried her hand at learning new skills. "I'm learning how to bake and to draw," she explained. "I figured I might as well make the most of this time stuck in the house." For her first baking adventure she tackled macarons, which are notoriously difficult to make. "I had no idea I could do it!" Talk about making lemonade out of lemons.
She was also determined not to let losing her hair from the chemo get to her. If she was going to lose her hair, it was going to be on her terms. Originally, she planned to have a head shaving party with her friends. That was sidelined by Covid-19, so she gathered with her parents and two siblings and they each took a turn with the clippers. When asked if it made her sad, she said it was fine because it was her choice.
"I know something good is going to come from this." 
Isabella
Wish Kid
Going for cancer treatment during a global pandemic might seem like the scariest thing in the world but Isabella and her mom Tracey feel very safe when they visit Memorial Sloan Kettering Cancer Center. Absolutely everyone wears masks and are spaced very far apart. She is swabbed for a Covid-19 test every time she goes for chemo. "I think they're digging deeper and deeper each time," she says with a laugh. She also sees a purpose in what she's going through. "I know something good is going to come from this experience," she said. "I feel like it's given me a direction in life. I wasn't sure what I wanted to do with my life but after spending time at MSK, I know that I want to be a nurse or a social worker – someone who helps and cares for other people."
Isabella was surprised and extremely excited to learn that she qualified for a wish. She, like many others, thought Make-A-Wish was only for kids with terminal illnesses. Finding out that she could have a wish was a real bright spot in this situation. "It's amazing that I have this to look forward to. I haven't completely decided on my wish, but I think I really want to take a big trip with my family. Maybe to Italy – it looks so beautiful. But the most important part is being together with my family," she said.
Tracey says her daughter is truly a ray of sunshine. "She always smiling," she said. "She actually cheers US up." Not surprisingly, Isabella is already interested in becoming a Make-A-Wish volunteer.
Welcome to the Make-A-Wish family, Isabella!