Evening of Wishes: Hope from Home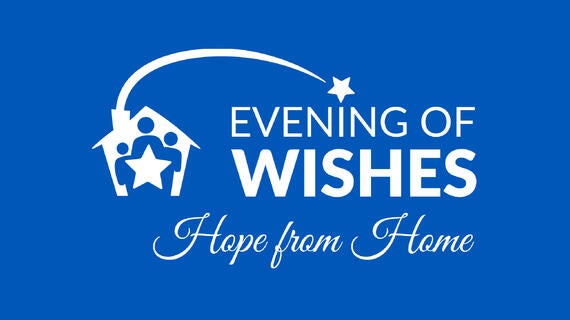 Time
Sunday, February 28, 2021 at 5:00 PM
Evening of Wishes: Hope from Home will be a spectacular
virtual event featuring unforgettable wish experiences,
must-have auction items and special surprises along the
way. With family-friendly programming, it will be a night
you and your kids don't want to miss! Please join us for this
inspirational evening and the chance to hear how lives are
transformed through wishes and how your family can bring
hope to local families that have children with critical illnesses.