I wish to play baseball with Mickey Mouse
Jaxon
4
leukemia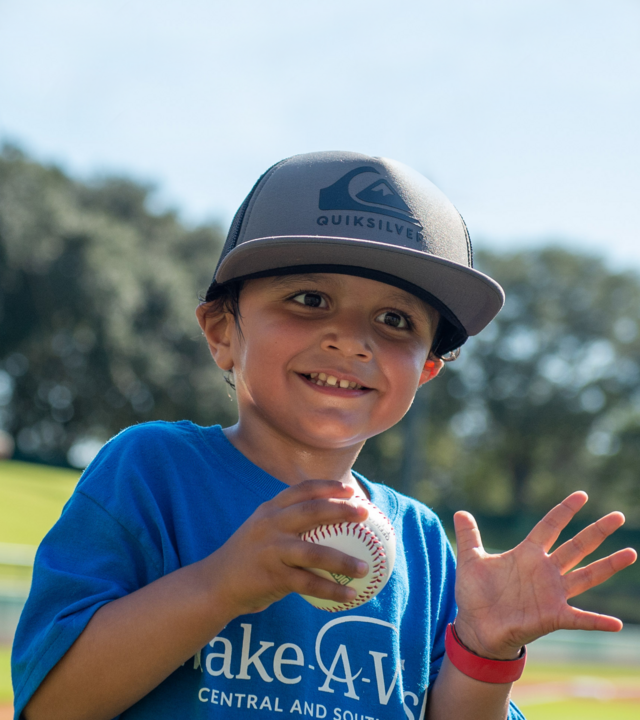 Jaxon's Wish is a Home Run of Newfound Hope
Four-year-old Jaxon has a unique passion for the game of baseball. 
This love grew from watching his older brother, Jaedon, play baseball as well as going on fun family trips to watch games. These outings were the best of times for the family. But in the spring of 2018, when Jaxon was just two-years-old, a visit to the doctor changed everything. 
"We didn't see it coming," said Shayna, Jaxon's mom. "Nobody really expects to be told, 'Your child has cancer.'" 
Jaxon's diagnosis brought painful upheaval to the family dynamic. Along with the sudden treatments, Jaxon's parents took him out of preschool as a health precaution. Jaxon went from spending hours playing with his friends to being in isolation. Watching his favorite show, "Mickey Mouse Clubhouse," became his only escape.  
When the family was introduced to Make-A-Wish®, a light returned to Jaxon's eyes. For his one true wish, Jaxon decided to combine his two favorite things: playing baseball with his best friend, Mickey Mouse.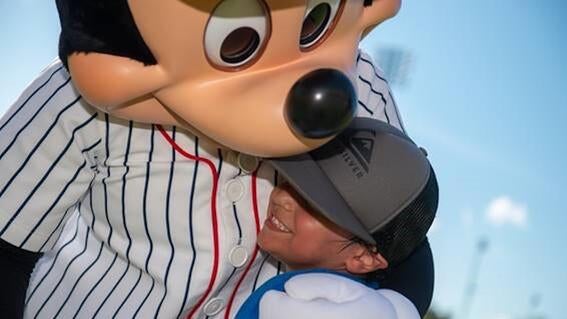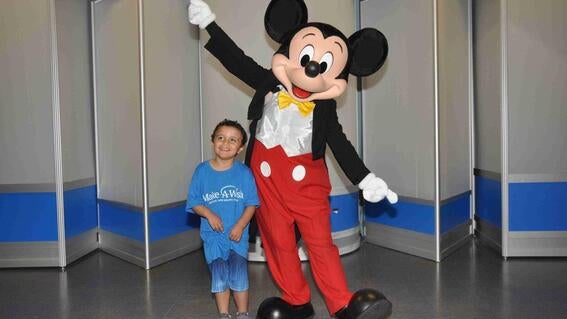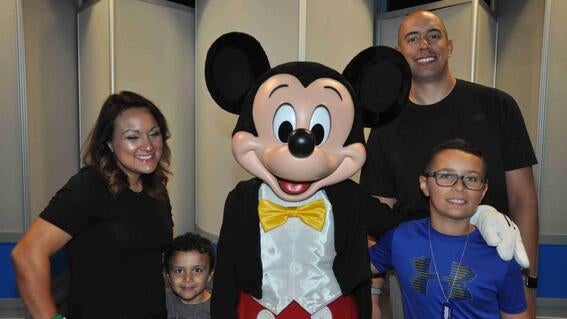 "Jaxon's excitement took [us] away from this world of medicine…and allowed us to embrace ourselves as family."
Shayna
Jaxon's mom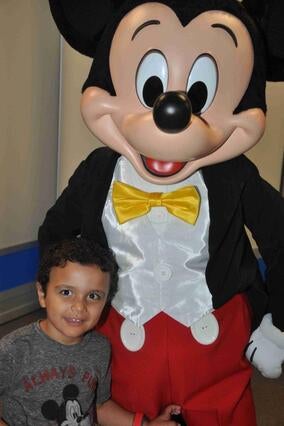 Thanks to our friends at Disney, the family jetted to sunny Orlando, where they were special guests at a ballgame at the ESPN Wide World of Sports complex. Upon seeing Mickey stroll onto the field, Jaxon excitedly bolted from the dugout and gave his best friend the biggest hug ever. "Jaxon's excitement took [us] away from this world of medicine and allowed us to embrace ourselves as family," Shayna said. 
Alongside his brother Jaedon, Jaxon had the time of his life. They got to run the bases, hit the ball and pitch to Mickey – it was more fun than Game 7 of the World Series. "It was so magical," Shayna said. "It was an amazing feeling seeing Jaxon just get to be a kid again." 
Not only did Jaxon's unique wish transform his spirit, it shined a light of newfound hope and joy on the entire family. "We really just got to embrace ourselves," Shayna said, "Just being able to have fun together and be a family again was priceless." 
For the past 40 years, Disney and Make-A-Wish have been providing magic to wish kids and their families when they need it most. Together, we've made more than 140,000 wishes come true for children around the world just like Jaxon, and we're just getting started.