Corporate Sponsors
Our corporate sponsors help make wishes possible for local children with critical illnesses. 
Through innovative consumer-facing campaigns, cause marketing programs, generous financial contributions and mission-critical in-kind support, life-changing wishes are being granted right here in Hawaii.   
Together, with your employees, customers and communities, you can make the impossible possible.  
To learn more, please contact Arden Salassa, Corporate Relations Manager, at [email protected].  
Corporate Giving Spotlights: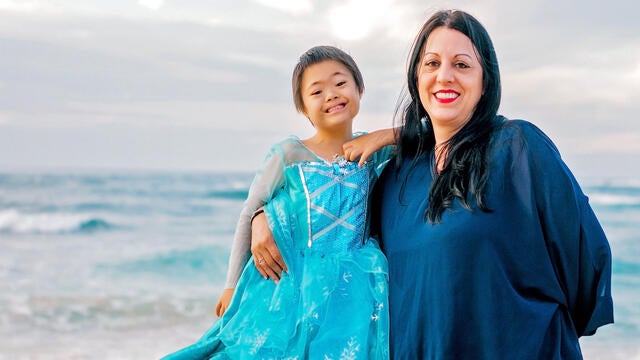 First American Title
Every year First American Title chooses a local charity to donate to. Last year, the company chose Make-A-Wish Hawaii and generously matched their employees' innovative fundraising efforts dollar-for-dollar, resulting in a $10,000 gift, enough to grant Maui wish kid Paige's wish to dance with Anna and Elsa at Walt Disney World. The experience was truly life-changing for Paige. "While on the trip, Paige was so active and happy," wish dad Jordan says. "Our family noticed how much of an effect it had on her. The wish is something we will always cherish and remember."  
 We see how we can make a difference in someone's life—in a whole family's lives.
Maya Harada
First American Title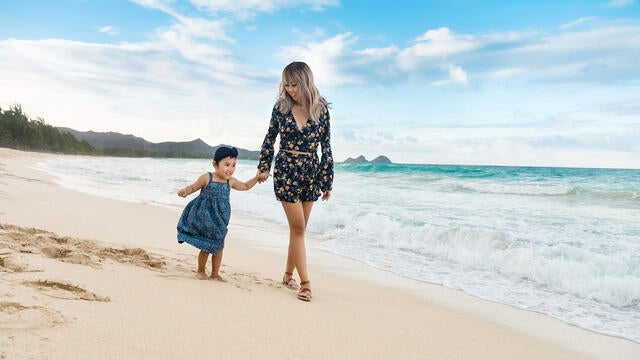 HawaiiUSA Federal Credit Union
When the amazing team at HawaiiUSA Federal Credit Union heard about 3-year-old Waipahu wish kid Xzylie, they knew they wanted to make a difference. In addition to generously adopting Xzylie's wish to meet the princesses at Walt Disney World, the team also put together this video for her! We are so grateful for community partners like Hawaii USA Federal Credit Union!  
My daughter really enjoyed her wish—I could just tell by the smile she had on her face. It was the BEST trip we ever had as a family, and everything about it was special and magical.
Wish Mom Crystal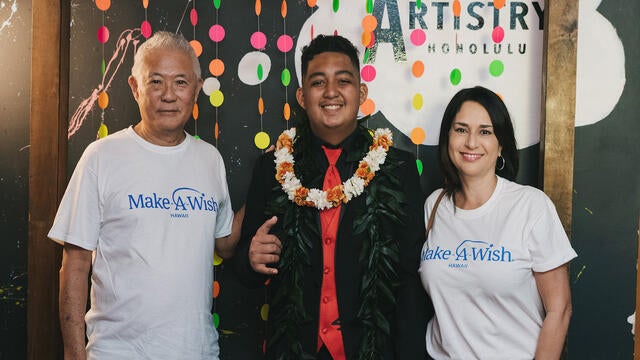 Leadership Works
Debbie and Glenn Furuya of Leadership Works were first touched by the Make-A-Wish Hawaii mission years ago at our annual Jingle Rock Run community walk, when a chance encounter set off a chain of events that would forever change their lives—and the lives of local wish children like Christhor. The couple had met a wish child named Reece, who told them all about his wish to go to Walt Disney World® and the impact it had on his life. Debbie and Glenn made a sizable donation to Make-A-Wish Hawaii in Reece's name shortly thereafter, beginning a longstanding partnership in transforming the lives of more local children fighting critical illnesses. Debbie and Glenn were recently touched by Honolulu wish kid Christhor's wish to have a 16th birthday bash, in particular.
It was a very selfless wish. He wanted to do something for his family and to be with his friends, loved ones, and his church—and that's really special.
Glenn Furuya
Leadership Works