I wish to have a blue electric guitar
Deonna
12
brain tumor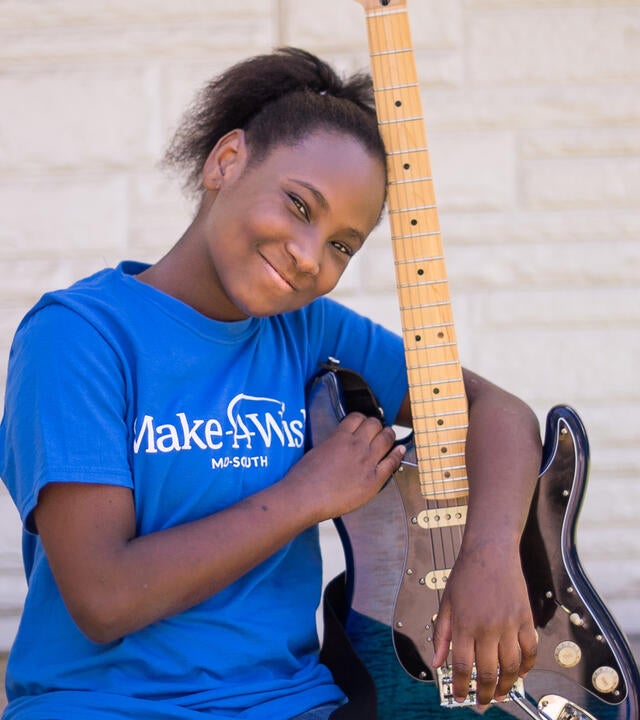 Deonna's Wish Brings Gifts of Music and Hope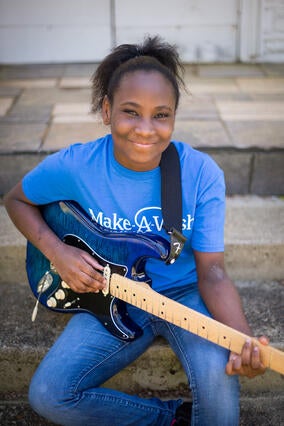 Deonna loves music.
Her favorite musicians inspire her to make her own music, and they have provided a soothing soundtrack for her darkest days fighting a brain tumor. But her illness hasn't held her back from her dreams.
"I love music — and hearing and producing music," Deonna said. "When I grow up, I want to be a music producer [and] write my own songs."
According to her grandmother, Maxine, Deonna is naturally gifted. Deonna has learned to play keyboards and acoustic guitar, and she can learn songs by ear. But like any well-rounded producer, she wanted to add another instrument to her toolbox. When it came time for her to identify her one true wish, Deonna knew she wanted an electric guitar. But not just any electric guitar.
"Blue is my favorite color, so I wanted a blue guitar," Deonna said.
"I know that my wish for this guitar is a steppingstone to something greater in the future."
Deonna
wish kid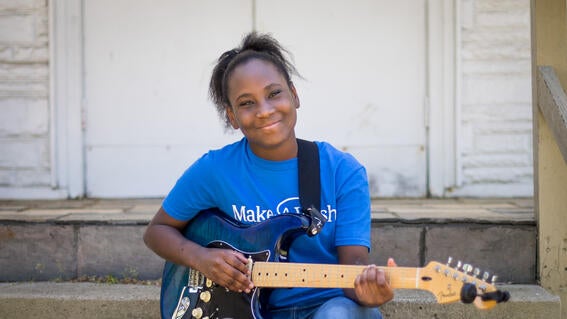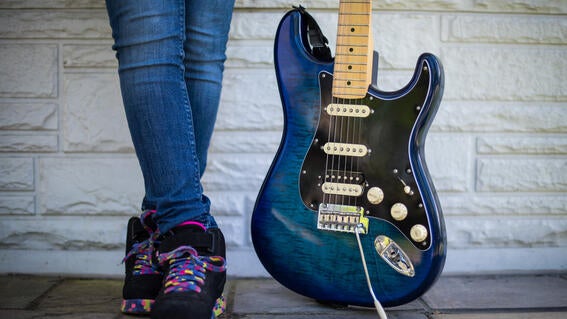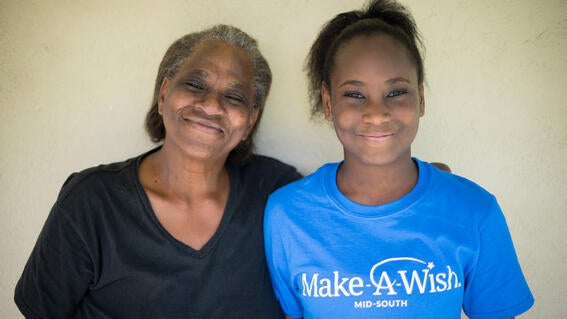 Deonna's wish for an electric guitar came at a crucial time. Due to current quarantine circumstances, Deonna has been afraid to go outside, and, combined with her health condition, she has felt extra isolated. When her new instrument arrived – a gorgeous blue Fender Stratocaster – on her doorstep, a light of hope and joy instantly returned to Deonna's eyes. She hasn't put down her guitar ever since.
"The guitar has given her a lot to do and brought her a lot of peace," Maxine said. "She's been concentrating on getting better and recording her music videos. She just loves playing it."
With everyone having to stay inside, Deonna's talents have helped entertain the entire family during some of their darkest days. Once conditions return to normal, Deonna can't wait to shine brightly on a bigger stage.
"She wants to play the guitar at church once we're all able to go to church again," Maxine said.
At a time when she needed it most, Deonna's electric guitar has given her a sense of renewed strength in the fight against her critical illness. It has also unleashed her imagination and given her an opportunity to envision the impossible as possible.
"Without my wish, I would be bored and just spending time alone in my house," Deonna said. "I know that my wish for this guitar is a steppingstone to something greater in the future."