Young Professionals Council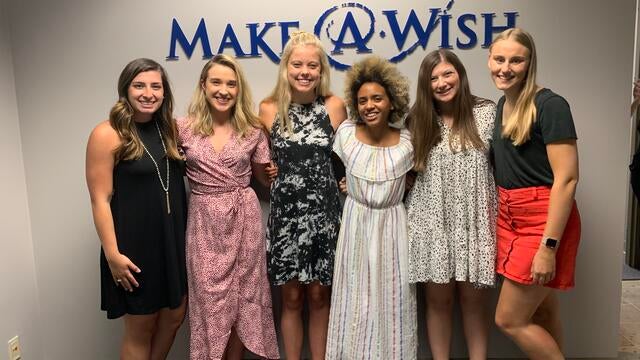 Mission & Purpose
The Young Professionals Council of Make-A-Wish Central & South Texas unites diverse young professionals in the Austin and San Antonio area to support Make-A-Wish children by transforming their lives one wish at a time. The Young Professional Council creates an avenue of philanthropy through personal giving, event-based fundraising and volunteering.
YPC Expectations
Advocate for our wish children in the community.
Leverage personal and professional networks in support of Young Professionals Council fundraising goals.
Speak on behalf of Make-A-Wish at events and/or speaking engagements.
Suggest possible nominees to the Young Professionals Council.
Stay up to date with current wish granting process through training.
Identify and cultivate local corporate relationships, community funding and outreach opportunities.
YPC Time & Financial Commitment
Attend and participate in 75% or more of Young Professional Council meetings annually.
Commit 1-2 hours weekly for two years.
Make an annual contribution to Make-A-Wish Central & South Texas of $100/month or $1200 annually. This can be fulfilled through personal giving, event sponsorship, in-kind donations of good or services, ticket sales for events, etc.
Young Professionals Council will plan, organize and staff our San Antonio Big Give and Amplify Austin events to bring in new contributions and supporters. Big Give and Amplify Austin are the annual giving days supporting nonprofits in Central & South Texas.