Kids For Wish Kids®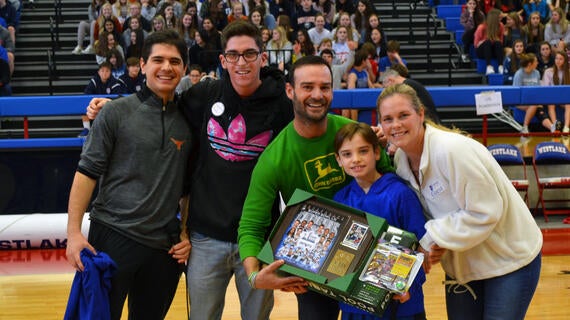 See all of the fun you can have when you join Kids for Wish Kids!
Your Passion Can Transform Lives  
Kids For Wish Kids is a unique program managed by kids, for kids. 
Inspiring kids, just like you, can have an impact in right in our community. The Kids For Wish Kids program engages students, schools and youth organizations in philanthropy and service activities in partnership with Make-A-Wish. The program encourages community service, leadership, volunteerism and teamwork. It builds team spirit and gives students hands-on experience fundraising to help create life-changing wishes for kids fighting critical illnesses. 
Kids For Wish Kids puts kids in charge. They take the lead to brainstorm fundraising ideas, create action plans and manage everything from start to finish. Students can even combine their efforts for existing school events, such as spirit week or field day.
Now more than ever, hope is essential! We are facing a record number of wishes waiting to be granted as a result of the COVID-19 pandemic, and we need your help to ensure that no child waits even one unnecessary day to experience the hope and joy that a wish brings. Wishes have proven physical and emotional benefits that can give kids the strength need to fight against and even overcome a critical illness. Your support will bring Make-A-Wish Colorado one step closer to the goal of fulfilling the wish of every eligible child.
Get Started 
Connect with Make-A-Wish today to get started. 
Sarah Gaye Conner (south Texas) - [email protected] 
Jael Flores (central Texas) - [email protected] 
 
Fundraising Ideas 
Get creative! There are many fun ways to get others involved. 
Make-A-Wish Virtual Wish Week Sample Ideas.pdf
 
Online Toolkit 
To help, we have lots of great resources to share, including our online resource toolkit, samples from other schools, and more! 
KFWK Virtual Fundraising Toolkit School Year 2020-2021 (002) (002).pdf
Macy's Believe
From Oct. 26 to Dec. 24, Macy's invites students of all ages to help grant wishes by writing letters to Santa. Macy's will donate $1 to Make-A-Wish for every letter received, up to $1 million. Write your letter online at http://bit.ly/KFWKBelieve20  or drop it off in-store at a Macy's red letterbox. The Believe campaign offers a unique opportunity for kids to bring hope and joy into the lives of children with critical illnesses!
Macy's Believe Parent Teacher Engagement Kit_FINAL (003).pdf