I wish to have a virtual shopping spree
Khonner
4
brain tumor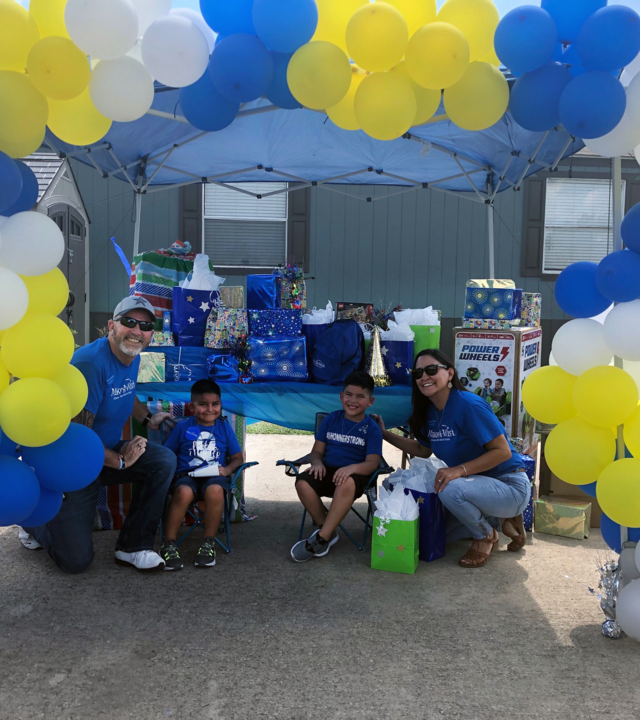 Khonner's Car Parade and Shopping Spree
For Khonner and his family, his wish is the perfect culmination of everything Khonner loves and a celebration of his continued strength and perseverance. 
4-year-old Khonner is the sweetest little boy you'll ever meet and has a smile that will light up your whole day. His favorite color is purple, favorite fruit is pineapple and favorite food is chicken wings. He loves watching Paw Patrol, and his best friend is his big brother, Koda. 
"Describing [Khonner] with one word would be impossible because he is all of them," said Alyssa, Khonner's mom. "He's amazing, kind, affectionate, caring, devoted, graceful, passionate, funny, strong, RESILIENT, respectful, heartfelt, creative, gentle, smart, sweet and adorable." 
Khonner was diagnosed with a brain tumor, and his treatment has impacted him in many ways. He no longer has the endurance and strength to keep up with kids his age 
"He's so afraid of missing out that he doesn't take the time to rest in the middle of the day," Alyssa said. "I always live in fear now, I find myself letting all my fears of his condition swarm in all at once." 
After a long fight, this wish is the perfect celebration of everything he's been through and a motivation to keep fighting.
Alyssa, Khonner's Mom
But despite his challenges, Khonner's unbreakable spirit shines through. 
"He just had a scan last month and everything was clear, we pray for more clear scans in the future." Alyssa said. "He's built up a lot of strength since his diagnosis. You wouldn't even know by looking at him that he's been through all this." 
And it's clear where Khonner finds his strength – through the love and support of his family. 
"We've become closer as a family, we value each other a lot more," Alyssa said. "We have most importantly become closer to God; we know because of him Khonner is here with us today." 
When Khonner was asked for his one heartfelt wish, he had no trouble coming up with many ideas. To celebrate his many interests – from Paw Patrol to chicken wings - a virtual shopping spree proved to be the perfect wish for him. 
With the help of Khonner's family and the community, Make-A-Wish granted his wish in true social distance style - with a car parade! Khonner was filled with joy and excitement as he watched police, motorcycles, and his loved ones drive by his house with signs of encouragement. He was then surprised with all the gifts he wished for and much more!  
"He deserves this and it makes me so happy to see him receive all this love and attention" Alyssa said. "After a long fight, this wish is the perfect celebration of everything he's been through and a motivation to keep fighting. It means a lot to Khonner and our family."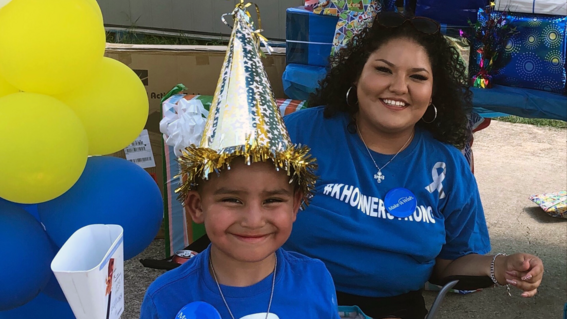 Khonner with a cowbell and party had smiling with his mom.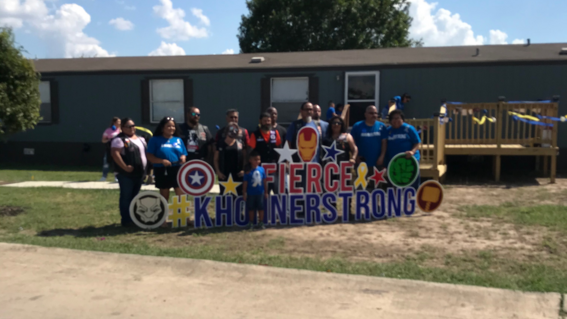 Khonner and the Motorcycle Club posing by a #KhonnerStrong yard sign.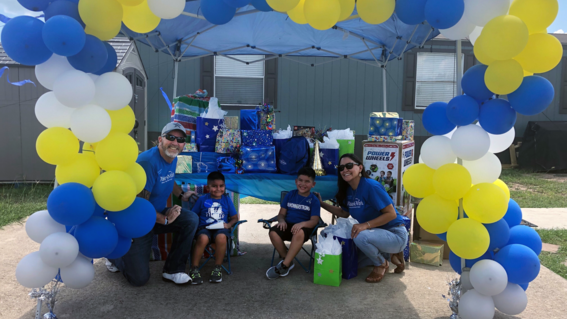 Khonner and brother Koda with his wish volunteers.