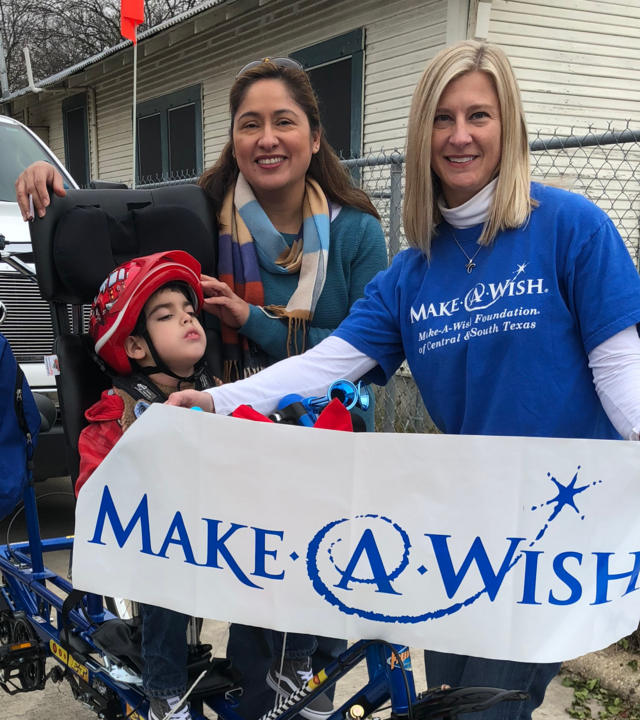 Finding Joy in Volunteering
After spending 5 years on the state-wide and local board for the Children's Advocacy Centers for Texas, Sarah discovered her passion for serving children going through difficult times. Sarah had always looked for an opportunity to volunteer with an organization whose mission was to support children and she thought Make-A-Wish was a "natural fit." Through volunteering with Make-A-Wish Central and South Texas, Sarah's loving heart and aspiration to give back to the community has allowed her to be a part of making timeless memories with wish kids and their families.
Sarah has been a volunteer since 2010 and says that, "By far, the best part of volunteering is to meet the wish kids. Whether they have conquered their battle, or it has just begun, their courage and humor is unmatched."
In the past ten years, Sarah has witnessed first-hand the community that comes with being a volunteer for Make-A-Wish and what that means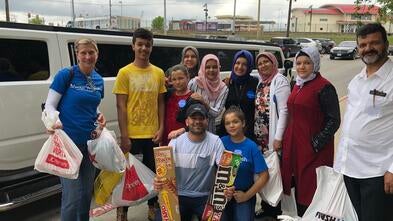 "I enjoy the friendships I have developed with other wish granters," Sarah said. "In the past, when we signed up for wish interviews online, I loved looking for my wish friends to conduct the interview with. There is something about volunteering to grant wishes to children with critical illnesses that bonds the volunteers together."
Sarah's most memorable wish was when she traveled to Eagle Pass to go on a shopping spree with a wish kid and his family. She explained the way that the family was treated at each store was inspiring and that, "It gives me chills to recall how Walmart treated this family... The family, to include the sister, felt completed spoiled and loved. While at GameStop, the manager of Whataburger, who had learned of the shopping spree, walked across the parking lot with several gift cards for the family. Whataburger wasn't even one of our stops! So much of this spree were items the family needed, yet it delighted them to no end. They were so grateful."
It is a blessing to be on the journey with these wish families, the part of the journey filled with happiness and hope.
Sarah, Volunteer
She loves meeting every wish kid she serves. "It never gets old. While every child I meet is a wish kid, their story, their battle, and their resolve is different and unique… It is a blessing to be on the journey with these wish families, the part of the journey filled with happiness and hope." Sarah has found so much joy in helping to give these wish kids and families an experience that they will never forget.
Nearly 40,000 volunteers across the United States and its territories help Make-A-wish grant tens of thousands of wishes each year. Volunteers like Sarah make this possible and continue to help Make-A-Wish pursue their vision of granting a wish to every eligible child diagnosed with a critical illness.