I wish to go to Disney World
Max
4
respiratory failure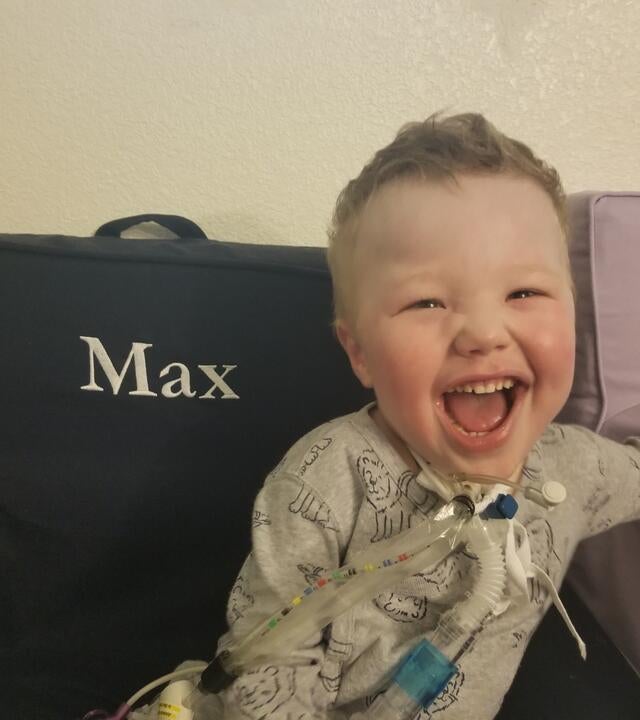 Imagination is the beginning of the Make-A-Wish journey. For four-year-old Max, he had a little help from his entire family to imagine the perfect wish trip.
Due to Max's condition, his speech is limited but there is certainly no limitation to his expression of joy and happiness. They started by thinking of all the things that Max loves like being outside in the warm weather, music, color, lights, movement and of course his favorite movies – Coco and Moana.  It was clear that the perfect experience would be at Walt Disney World both for Max and the entire family.
"Until now, time has been marked in Max's life by surgeries, medical procedures and admissions," since his diagnosis of chronic respiratory failure shared Max's Mom, Katherine. "But for this week we were able to focus all the attention on Max and celebrate him without any medical interventions." Max got to eat ice cream for breakfast at Give Kids the World, a resort for only wish families. He and his family didn't have to wait in lines thanks to the Genie Pass and Max got to just be a kid.
Thanks for giving us the gift of hope, the gift of family togetherness.
Katherine  
Max's Mom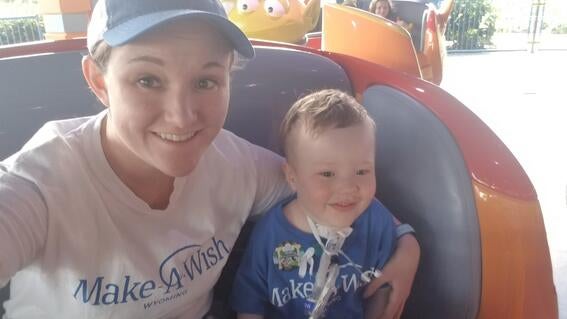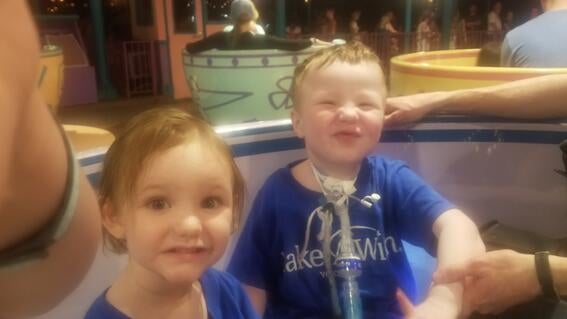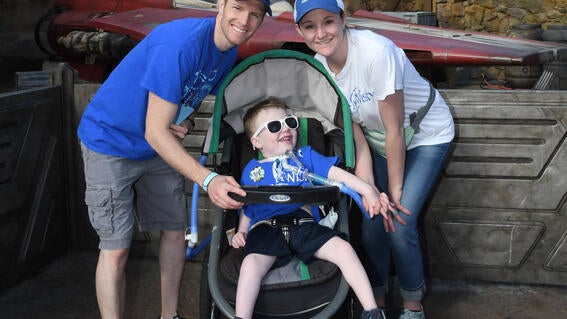 Max's mom said that every year there is a carnival that comes to their hometown of Laramie, and Max watches as his siblings get to ride the carnival rides that aren't safe or accessible enough for Max to enjoy. When he got to Disney, he got to ride his very first ride. His face lit up immediately and the family snapped the pictures above right after. Some of his mother's favorite memories of the entire trip, the day Max got to experience the world without anything holding him back.
For Max's mom, she hopes the wish can serve as an important reminder that a wish is an experience that lasts forever. "I would love for people to know how life-changing the wishes are and how much hope they inspire," she shared. A wish is "not just for one amazing week," but it lasts far longer for everyone involved. "I think if people could see the lasting effect of the wish," they would know that you're not coming back to your regular life. "It totally changes your perspective," she described. A wish was something the family talked about for months in anticipation and now, looking back, the family talks about the joy it continues to bring them each day.