W.I.S.H. Society
The W.I.S.H. Society brings together the community's most dynamic and inspiring women – women who believe in making a difference – and empowers them to act on that belief in a fulfilling and measurable way.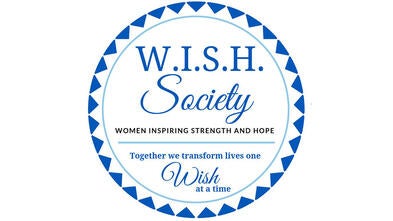 Nominated for professional success, civic achievements, and commitment to philanthropy; each year, inspiring local women are recognized as W.I.S.H. Society Honorees.
Over the course of a two-month campaign, they make a lasting impact by raising funds to grant the wishes of children in their community. At the close of the campaign, these outstanding Fairy Godmothers are honored during the Annual W.I.S.H. Society Luncheon; an awards presentation to recognize each Honoree's achievements and name the W.I.S.H. Society Woman of the Year. 
Honoree Opportunities
Make a lasting impact in a child's life by funding a wish in our community

 

Network with the area's most inspiring professional and philanthropic women

 

Gain inspiration from a local child and family who will share their wish experience to encourage and motivate you and your fellow Honorees

 

Prestige of being recognized as a W.I.S.H. Society Honoree 

 

Engage acquaintances in your efforts - an excellent opportunity to bond with peers, team-build, and make an impact on the local community

 

As an Alumna, you'll receive special invitations to continue networking with members and further engage with the chapter

 
If you or someone you know would be interested in joining the W.I.S.H. Society, please email Nikki Eliason at: [email protected].