Corporate Sponsors
Our corporate sponsors help make wishes possible for local children with critical illnesses. 
Through innovative consumer-facing campaigns, cause marketing programs, generous financial contributions and mission-critical in-kind support, life-changing wishes are being granted right here in your community. 
Together, with your employees, customers and communities, you can make the impossible possible. 
Our Corporate Sponsors
The Fred & Jean Allegretti Foundation provides financial support to various domestic charitable organizations and institutions that work to improve the lives, minds, health and well being of children, adults, the elderly, animals and those physically challenged. It is our goal to provide a quality of life and dignity through humanitarian support, medical treatment, housing, education and the arts.  
 
An annual $10,000 grant has allowed the Southwest Florida Youth Leadership Committee to continue to be challenged to reach higher levels of excellence. Using tools from the past award, the group was able to double its effectiveness in fundraising to over $40,000 per year.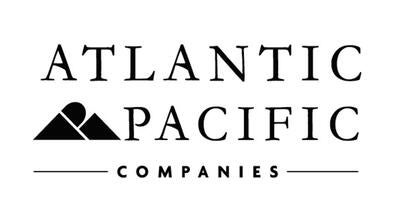 This year, for the very first time, Make-A-Wish Southern Florida joined forces with Atlantic Pacific Companies (A|P) to grant wishes for children battling critical illnesses, right here in our Southern Florida community. The entire team at A|P engaged in a season-long fundraising campaign, demonstrating both a company-wide mission for giving back to the community and the employees' deep-seated passion for changing the lives of the children and families that our organization serves. We are truly grateful for their unparalleled support and we look forward to granting wishes together for years to come!  
 
A|P is active in acquisitions, asset management, construction, development, property management and leasing of multi-family communities throughout the United States. Currently, A|P owns and/or manages more than 41,000 units and employs more than 1,500 skilled professionals dedicated to the highest level of support and satisfaction found within the industry. A|P is a fully integrated real estate operating company skilled at renovating, repositioning, and managing multi-family communities. For more information, visit www.apcompanies.com.  
Due to a chance encounter at the Kick-off celebration of the 2018 Wishmaker's Ball, Mary and Patrick McClain started their involvement as guests of the Ball and since have adopted 7 wishes. They have become members of the Cornerstone Society, pledging to support our mission for the next 5 years.  
 
Mary is a member of the Southwest Florida Advisory Board, and an active wish granting volunteer.  
 
The Mary and Patrick McClain Foundation is also recognized as the founding member of the Benefactor Society. The Benefactor Society is dedicated to making our largest fundraising events in Southwest Florida a success. These supporters underwrite the costs of events so that more funds can directly go toward making children's wishes come true. The intent of the Benefactor Society is the enlist business, civic, and philanthropic leaders who will pledge a designated amount for the next 5 years. This gift will allow Make-A-Wish Southern Florida to change the lives of even more children and families in our local community. 
 
The Mary and Patrick McClain Foundation's support has and will continue to change the lives of many children in the Southwest Florida community.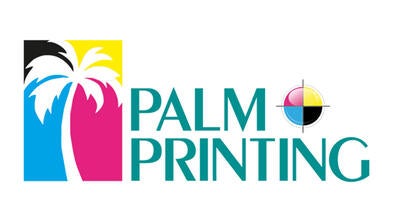 Committed to philanthropic causes, Palm Printing consistently supports Make-A-Wish Southern Florida by providing printing services for the organization's needs, including events, chapter-wide campaigns and annual appeals. Co-owner, Renee Phinney, has a specific passion for Make-A-Wish and she serves as the Chair of the Suncoast Advisory Board. Always willing to jump in and lend her team's talents and design to create collateral such as invitations, posters, mailing, Palm Printing helps us keep our expenses down and put funds directly toward granting wishes.  
 
To learn more about Palm Printing, click here.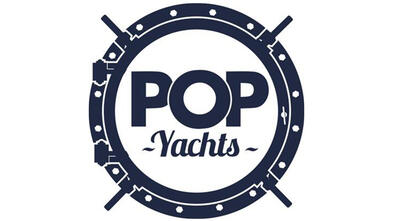 "Make-A-Wish is how I learned what my purpose in my community is. At some point, we all need our community to stand up for us." – Nick Owens  
 
In 2018, as Director of IT/Marketing of POP Yachts & POP RVs and a Suncoast advisory board member, Nick began a proprietary program to allow his employees the opportunity to give back to the organization he felt so passionate about. Since then, Make-A-Wish Southern Florida has received regular financial support from the company, and they adopt at least one wish per fiscal year. Additionally, the company acts as a universal team player by generously donating their space for meetings, volunteer trainings, wish reveals and anything else we may need. They lead a team with a philanthropic vision, and encourage their staff to give back to their community.  
To learn more about POP Yachts & POP RVs, click here.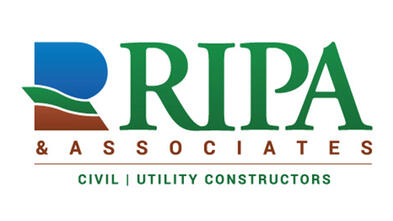 RIPA & Associates first became involved with Make-A-Wish in 2015 when Vice President, John Flinn joined the Tampa Bay Advisory Board. He had a dream to build a fishing tournament that grows year after year, since its inception in 2015 – the annual "Fishing for Wishes" fishing tournament has raised over $700,000. John is currently the chair of the Tampa Bay Advisory Board and an integral part of our mission. CEO, Chris LaFace and his family have also become involved with Make-A-Wish by donating from their foundation and is also chairing our 2020/2021 Wishmaker's Ball.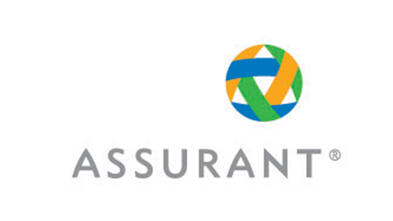 Assurant is a leading provider of housing and lifestyle solutions. We help our global clients protect and support the major purchases consumers make in new and different ways. Our purpose - to protect what matters most - is not just about the things we protect, it's about the people we serve. Guided by our core values – common sense, common decency, uncommon thinking, uncommon results – our actions are inspired by our commitment to be a responsible corporate citizen. We adhere to unwavering standards for ethics and integrity. We strive to be a responsible, progressive employer that values diversity and promotes inclusion. We also operate our business with a meaningful environmental commitment. We strengthen the communities where we live and work globally through charitable giving, employee volunteerism and social impact investments. The Assurant Foundation Trust provides about $4 million annually through grants, disaster relief support, matching gifts and in-kind donations.  
Make-A-Wish and Make-A-Wish International are longtime core charitable partners of Assurant. Employee volunteers in Miami, greater Atlanta, as well as in Puerto Rico, Brazil and France organize exciting wish celebration events with the Make-A-Wish families and their local chapters. We've partnered with Make-A-Wish Southern Florida for five years to support the important mission of granting the wishes of every eligible child, serving as the corporate presenting sponsor for events like the annual Walk for Wishes 5K and granting life-changing wishes to children with critical illnesses. 
To learn more about Assurant, click here.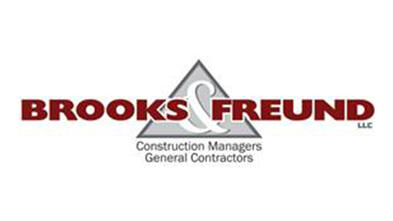 Brooks & Freund maintains a reputation that reflects a strong set of values that are exemplified in both the integrity of our work, and a commitment to supporting the community. For over a decade, Brooks & Freund has proved to be a valuable corporate partner to the Make-A-Wish community. Through Cornerstone Society pledges and building a Walk For Wishes team year after year, the employees at Brooks & Freund have come to know our mission closely. With the backing of the company, their Walk For Wishes team raised nearly $39,000. This company's passion for helping the community shows through every single employee's dedication to giving back.  
 
Brooks & Freund was awarded the Corporation of the Year at the Southwest Florida Donor Celebration in 2019.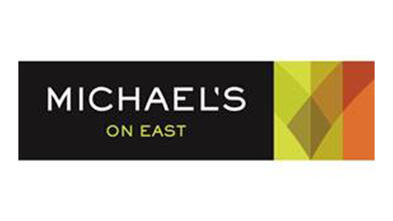 The Michael's on East name is synonymous with community philanthropy and dedication. Well known for their unwavering support of local non-profits, co-proprietors Michael Klauber and Phil Mancini, along with Michael's wife Terri, have been involved with Make-A-Wish Southern Florida since 2011. The restaurant generously supports the organization by hosting annual fundraising events, providing space for committees, wish reveals or Advisory Board meetings, and championing happy-hour giveback opportunities at the main restaurant. In conjunction with Terri's commitment serving on the Suncoast advisory board, Michael's On East works to ensure expenses stay low and fundraising dollars are focused on granting wishes.  
 
When asked about their commitment to the organization, Michael & Terri report, "We are so proud and honored to be a part of such a wonderful organization, and we believe that you always get back more than you give."  
 
To learn more about Michael's On East, click here.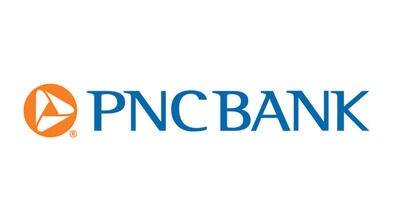 Since 2011, PNC Bank has supported Make-A-Wish in the Tampa Bay region. They have been the presenting sponsor of our Wishmaker's Ball for several years.  
PNC has sponsored all four of our Tampa Bay region events since C.J. joined our advisory board. C.J. Mintrone, Senior VP, Corporate Banking Manager – West & Central Florida, has been a member of our advisory board since 2011. He has served as chair for Wedges for Wishes and was the advisory board chair in FY17. C.J. was added to our Hope Hall of Fame in 2018 for his commitment to our chapter.  
Why is it important to give back to your community in general? 
I love supporting Make-A-Wish with my time and financial contributions because I can clearly see the impact a wish has on a child. It is tangible. With three young girls of my own, my heart breaks for the families who are facing insurmountable challenges every moment of the day with an ill child. I can only imagine how difficult and sometimes devastating a sick child must feel with a critical illness.  
I love seeing the kid's faces come alive with smiles from ear-to-ear when they get their wish! I know the special wish we're able to provide offers some much needed respite to forget about the worries and troubles of the day for the entire family. Often, the hope and excitement of the upcoming wish coming true gives the child enough of a boost needed to make them better. The experience changes the lives of the child and family for the better in a huge way.  
And fortunately, PNC is a Main Street bank that has a long history of partnering with local organizations that strengthen and enrich the lives of our communities, like Make-A-Wish. We understand that a healthy, happy, culturally engaged community is a significant driver of Florida's economic success. Tampa Bay is all the better because of this exceptional organization.  
Why do you specifically give to Make-A-Wish Southern Florida? 
Make-A-Wish of Southern Florida is very important to this community. What they do every day strengthens and enriches the lives of Tampa Bay residents and families throughout Florida. Make-A-Wish provides hope and inspiration to hundreds of children with critical illnesses and contributes every day to improving the lives of Tampa Bay residents, but also the lives of individuals and families throughout Florida.  
What is the most rewarding part of your affiliation with Make-A-Wish?  
Serving on the board as chairman among other roles on the board and sponsoring Make-A-Wish events both through PNC and personally has given me a first-hand perspective to how Make-A-Wish brings families together and changes the dynamics of their outlook on life. Seeing the smiling faces of the children we help is unlike any other feeling. Making a dream come true for a family that may have lost a little hope is priceless.  
For more information about PNC Bank, click here.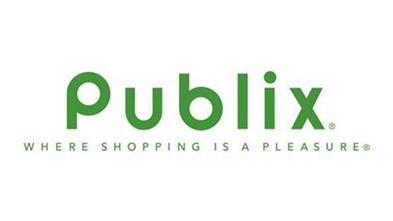 In 1966, Publix Super Markets founder George W. Jenkins, affectionately known as Mr. George, established a charitable foundation with the intention of caring for his community—and with a vision that the giving would continue long after he was gone. Today, under the leadership of Mr. George's daughter, Carol Jenkins Barnett, Publix Super Markets Charities remains committed to serving the communities in which Publix operates. And the legacy of giving continues.  
 
At Publix Charities, dedication to serving others is at the heart of everything they do. It's also in the hearts of the thousands of Publix associates who consistently donate their time, talents, and treasures to improve the lives of others. Publix Charities helps people and nonprofit organizations build healthier communities for years to come.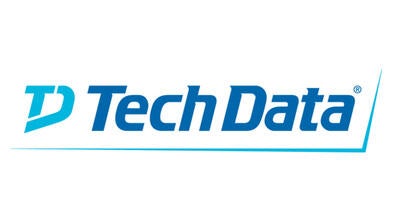 For over 10 years, Tech Data has been supporting Make-A-Wish donating more than $500,000, including in support of all Tampa Bay special events. Marty Bauerlein, Senior VP, Commercial & Retail Solutions, North America. hosts a Tech Data golf tournament each year. The funds from this tournament directly support Make-A-Wish. Tech Data, former CEO Robert Dutkowsky and his family were honored at our 2017 Wishmaker's Ball as our Wishmaker of the Year.  
 
To learn more about Tech Data, click here.