Youth Leadership Committee
Introduction & Contact Info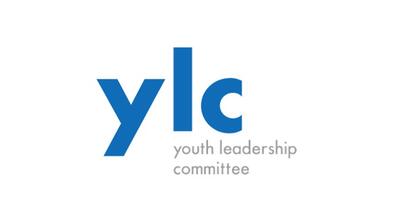 The Youth Leadership Committee is a youth leadership opportunity in Southern Florida. Committee members of the group attend monthly meetings, elect officers and work together on fundraising projects to help make wishes come true.
Through this committee, students learn valuable skills such as leadership, organization, budgeting and planning, that will be helpful in college, at work and beyond. Started in 2014, the YLC raised more than $200,000 to grant life-changing wishes! Our goal is to grow this program into a network of youth across Southern Florida that will ensure that every eligible child's wish is granted.  
***The Youth Leadership Committee is currently accepting applications in Broward/Miami-Dade counties. See below for membership requirements. Click here for an application if you live in Broward/Miami-Dade counties. ***  
If you'd like to learn more about the Youth Leadership Committee, please contact:  
Jackie Perl, Senior Special Events Coordinator 
Miami-Dade, Broward, Palm Beach, Martin, St. Lucie,  
Indian River, Okeechobee, Monroe, Highlands 
954-967-9474 ext. 323 
[email protected] 
Taylor Norman, Special Events Coordinator - Southwest Florida 
Collier, Hendry, Lee, Glades 
239-992-9474 ext. 24 
[email protected] 
Membership Requirements
In order to be a member, you must: 
Live in Miami-Dade, Broward, Palm Beach, Collier or Lee County and be passionate about helping kids with critical illnesses 
Commit to activities on a one-year term basis. Membership terms will run July 1 to May 31. Member may opt to reapply for another term  
Interview will be held in early July 
Attend monthly meetings during your term to learn about the mission, brand standards, and fundraising procedures at Make-A-Wish  
Have a committed adult advisor (parent, teacher, or counselor) who is willing to help you during your term and attend meetings  
Create and execute your own fundraiser with support from your advisor, the Youth Leadership Committee, and Make-A-Wish mentors  
Be willing to communicate quickly and effectively by phone and email 
Work together with the YLC to advertise and organize several fundraisers each semester with the goal of funding more wishes 
Why join? 
As a member, you will have the opportunity to: 
Network with Make-A-Wish staff, business professionals, and other youth who are passionate about volunteering and philanthropy  
Develop leadership skills that will help in a future job search or college applications  
Make a difference in the lives of children with critical illnesses  
Earn volunteer hours  
Receive a certificate of completion 
Have a lot of fun! 
Supporters
Jazz Night at Sandoval 
Maddie Young, a student at Cape Coral High School and veteran of the YLC utilizes her community's clubhouse to host a Jazz Night with food, music and fun. The event continuously raises over $1,000 for Make-A-Wish Southern Florida. 
Mac & Cheese Challenge 
The Mac & Cheese Challenge is organized by the Southwest Florida YLC each year. Chefs from around the region bring their best recipes and compete for the community's vote. From crab mac to fried mac & cheese balls, guests are tempted with delicious bites while enjoying music, games and raffle. The event has raised over $22,000 since its inception and continues to grow each year.  
 An Evening in France and Tennis Tournament 
LouIsa Cadiou, a 15-year-old whose brother was a wish child, held five private dinners at her house as well as a tennis tournament at the Veranda Golf Community. Together, her efforts have amounted to $25,000 for Make-A-Wish Southern Florida. The money she raised is enough to grant five wishes!  
Southeast Florida Youth Leadership Committee
Riya Babu  
Cooper Bakos  
Maxwell Bergman  
Ricardo Bowen  
Ariella Ciuraru- President  
Ryan Clarke  
Alex Diament- Treasurer  
Hannah Elbahri  
Noa Elbahri  
Nicholas Gomez  
Jack Gonzalez  
Lindsey Greene  
Rebecca Harkins  
Aditya Kapadia- Marketing Chair  
Hannah Kelly  
Ahmed Martinez  
Michelle Martinez  
Dylan Minevich  
Ilham Mukati  
Hanya Mukati  
Nabeel Mukati  
Sofia Nicastro  
Ben Redler  
Morgan Rosen  
Sophie Rubinowitz- Vice President  
Skyller Sacks  
Leah Schneider  
Southwest Florida Youth Leadership Committee
Ava Aloia  
Ben Axline  
Chris Axline  
Carson Batcheller Kirchgessner  
Alyssa Bernhardt  
Justin Braverman  
Angelina Crawford Frantz  
Anthony D'Aquino  
Marissa Diaz  
Hailey Gervais  
Madisyn Goodman  
Sara Goodwich  
Quinn Hepler  
Addie Jenkinson – President  
Jonathan Jordan  
Caroline Juda  
Grant Juda  
Lauren Juda  
Kate Kramer  
Lianna Larson  
Thamar Lundy  
Lauren Major  
Victoria Mena  
Leanne Millikan  
Gracie Mitchell  
Makenzie Mumaw  
Trisha Phan  
Bailey Reum  
Olivia Rose  
Grace Scharlacken  
Delaney Shovlin  
Berklie Simmering  
Madison Young  
Payton Ziegler – Vice President  
Samantha Zimmer