I wish to be a professional soccer player
Izaak
13
kidney disease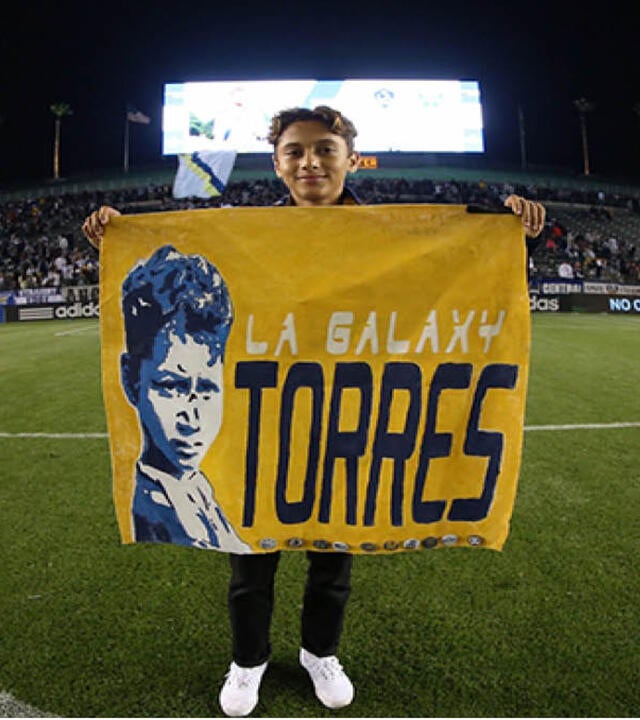 As 13-year-old Izaak walked out onto midfield where the legendary LA Galaxy soccer team has played so many times, he tried to hold back tears of joy.
His wish of becoming a professional soccer player was finally coming true.
As an infant, Izaak was diagnosed with kidney disease.  This required him to get a transplant because without it the loss of function in his kidneys could have been potentially fatal.  Regardless of his condition, Izaak has tried to remain as active as possible.  To his family he is a sports fanatic, especially when it comes to soccer.  He played for several years as a striker and was even selected as an All-Star this past season.
Recently, his wish to be a soccer player. To make his wish even more special he was able to meet his favorite soccer team—the LA Galaxy.  It wasn't just your normal "meet and greet" experience.  He trained with all of the players, got his very own jersey and a signed pair of cleats from his favorite player Steven Gerrard.  He was really able to experience being a part of a professional soccer team.  Upon meeting Izaak, the team described him as a legend, an icon and a true champion.
"People get put into the champion category far too easily in this day and age," said midfielder Steven Gerrard. "But when you look at this unique guy, who pushes himself and stays strong and upbeat, he deserves every bit of praise he gets."
Izaak was part of the #ThisisLA night which features sports culture in Los Angles.  For the LA Galaxy it really was about allowing soccer to bring the community together through its history.  And what better person to do this than Izaak!
This was a once in a lifetime experience for him to fulfill his dream of being a soccer player!  He was brought onto the field with Captain Robbie Keane and the rest of the starting lineup. They introduced Izaak as the legend that he is, as the crowd applauded him.  He stood there in utter disbelief—keeping his overwhelming emotions at bay.
"People always ask the question, 'What is a champion?'" Keane told LAGalaxy.com. "A champion is someone who can overcome things, have the mental strength to do whatever they want and achieve whatever they want. There are big champions in LA, but for me there is only one champion and that's Izaak."
Izaak stands for the strength and courage it takes to overcome hardships in life.  His wish allowed him to see that even though things haven't been easy, he truly is a legend in his own right.  He will always remember this experience and how it gave him the hope and determination to pursue all of his dreams.
** Make-A-Wish would like to thank the LA Galaxy and Make-A-Wish Greater Los Angeles for making Izaak's wish come true.