I wish to be a zookeeper
Paxton
9
cancer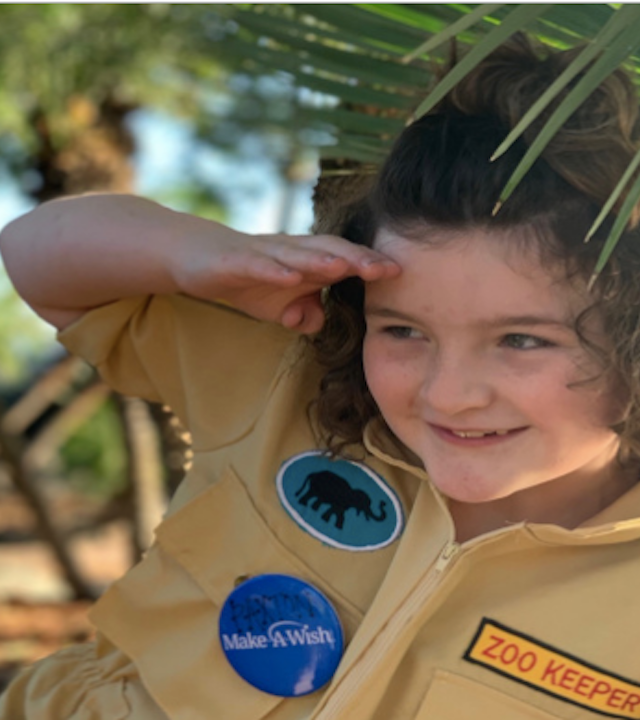 Paxton's Wish to be a Junior Zookeeper
Paxton's greatest love is animals. She loves learning about new animals, and zoos and aquariums are some of her favorite places on earth!
"From the time that she was old enough to play, she has always been completely in love with animals. Taking care of animals, making habitats for her stuffed animals out of every shoe box she finds. She is always pretending to be a veterinarian or a zookeeper," shared her mom Shannon. 
 
So, for Paxton's wish, she wanted to make her dreams of being a zookeeper come true, and that's exactly what happened! Shannon shared, "During her six months of treatment, thinking about the wish offered a bright spot. Something fun to think about and look forward to, in the midst of a very tough journey." As her wish finally approached, her wish granters threw a celebration at the local Main Event. During the reveal party, Paxton received her very own junior zookeeper uniform and a sloth stuffed animal – her favorite animal! 
...a bright spot in the midst of a very tough journey.
Shannon
wish mom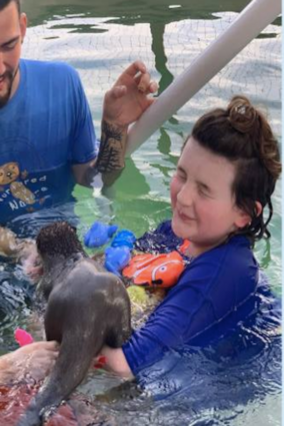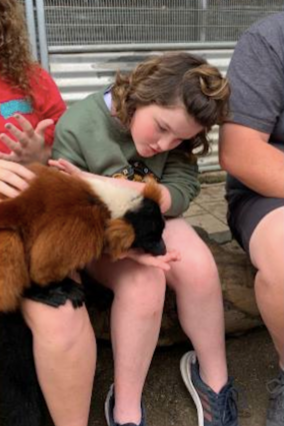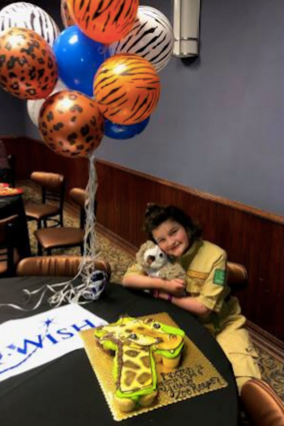 Paxton's wish took her to the San Diego Zoo, where zoo employees were waiting to give her the zoo experience of a lifetime. Paxton's trip throughout the zoo was filled with animal interactions where she met Paloma the sloth and fed the giraffes. Another highlight of the trip was a day at Nurtured by Nature, where she got to hold Chloe, the sloth, pet a porcupine, kiss a kangaroo, and swim with otters! "These animal interactions were something that Paxton has always dreamed of. She was ecstatic! Thank you so much for creating such an opportunity for Paxton," said Shannon. 
 
Paxton got a little taste of what it would be like to be a real zookeeper, and she can't wait to grow up and have her dream job! Whether she grows to be a veterinarian or a zookeeper, Paxton knows she wants to work with animals, and this wish brought her one step closer to making her dreams a reality. 
 
"When we went on our wish trip, Paxton had been cancer-free for 15 months, and had regained her strength and stamina. It was Paxton's dream experience and that was great. But for us, it was a dream, too: a healthy daughter, fully able to enjoy her dream," said Shannon.