I wish to meet my friend Ellie
Brynne
6
trichohepatoenteric syndrome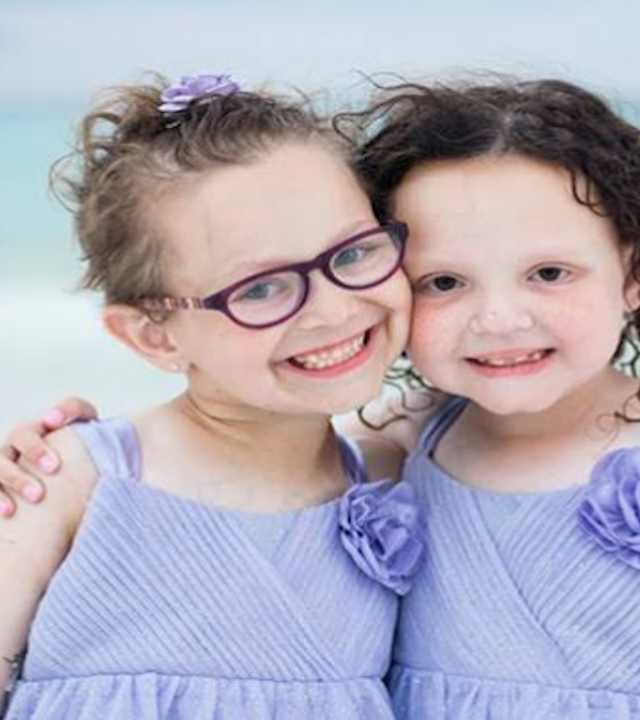 Brynne's Wish to Meet her Friend Ellie
Nearly 2,000 miles apart, six-year-old Brynne of Texas and seven-year-old Ellie of Ottawa both live with an extremely rare condition called trichohepatoenteric syndrome (THES). 
With an estimated prevalence of 1 in 1 million, the chance that an online search for support would lead their mothers to each other on Rare Disease Day nearly four years ago was slim to none. The relationship, forged on finding familiarity in their stories and experiences, soon blossomed. They became each other's support system – helping each other cope with the obstacles their illness often brings and Skyping each other as often as possible.  
"They were diagnosed [with THES] only six months apart," said Brynne's mom, Maggie. "When we found each other, there was finally someone to bounce ideas off of that could relate."  
The girls compared everything from their treatment, to their ports, to their hair. 
"She's has the same belly like mine," explained Brynne. "She has to get shots everyday too! Just like me." 
...finally someone that could relate.
Maggie
wish mom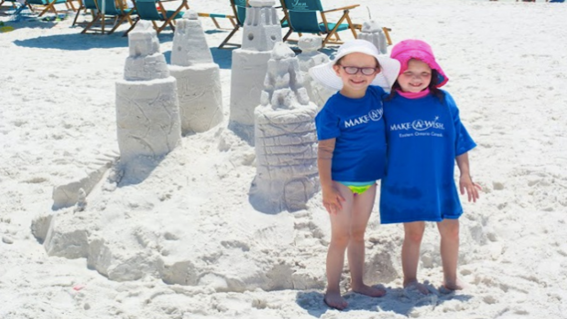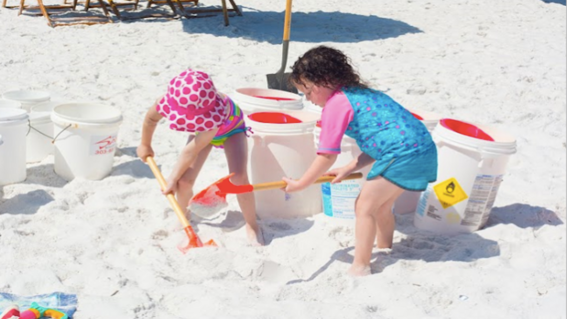 When Brynne was referred to Make-A-Wish North Texas, her only wish was to finally meet Ellie in person at the beach. THES often prevents the two from participating in water-related activities and building sandcastles would be the perfect way to celebrate their perseverance. Remarkably enough, Ellie's wish request to Make-A-Wish Eastern Ontario was exactly the same. 
Once the travel plans were coordinated and the trip was planned, each family made their way to local airports for flights to Destin, Florida. Both girls found themselves in route to spend an entire week with each other. After her arrival, Ellie anxiously awaited Brynne's flight to touch down at the airport in Florida and the two hit it off right from the start. 
Destin, notorious for its white sand beach and emerald green water, proved to be the perfect destination. The girls spent the day on the beach building spectacular sand castles with the help of patient and thorough experts, fulfilling their ocean front dreams. 
During their wish week, Brynne and Ellie also went on a dolphin sighting boat tour, visited an amusement park, shopped and were treated to manicures and pedicures. Brynne even elected to introduce Ellie to Chick-Fil-A dining because, at the time, there were no Ottawa, Canada locations. 
"We were able to fill our schedule with whatever the girls wanted to do," said Maggie. "That made the experience really easy for them." 
When the time came for Brynne to return to Texas and Ellie to board her flight to Ottawa, the girls had a hard time saying goodbye but vowed to continue to keep in touch. 
Each now have someone who can directly relate to the depths of every obstacle and the importance of every triumph they face. Their families have remained in contact and the two girls look forward to the moment they will be able to meet again. 
"It was so awesome to meet my friend Ellie," said Brynne. "I can't wait to see her again someday. I'm so happy my wish came true!" 
A special thank you to Make-A-Wish Eastern Ontario, Make-A-Wish Central and Northern Florida and TuGo for helping the wish of two brave girls come true!