I wish to be a superhero
Jackson (5) and Joell (8)
brain tumor and congenital cardiac condition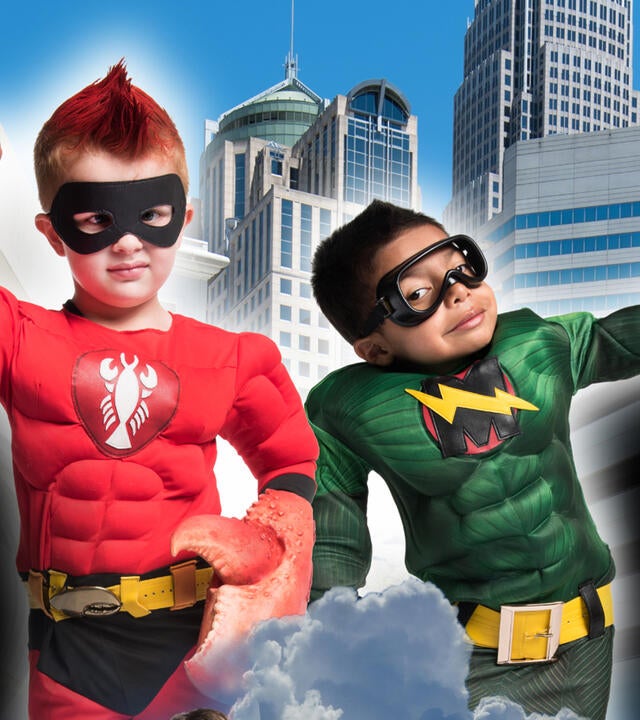 Wish Kids Turned Superheroes Join Forces to Defend the City
When a fictional bank robbery takes place in North Carolina, Master Builder and Lobsterman step in to defend the city. After battling separate critical illnesses, wish kids Jackson and Joell were both referred to Make-A-Wish and wished to be superheroes in their own movie, at the exact same time. Both considered superheroes by their families for their unbelievable strength and bravery in facing their conditions, decided to use their bravery to save North Carolina from evil villains. 
In their movie, CITY DEFENDERS, Jake Rogers, played by Joell, was exposed to a new power source while working on a construction site, which gave him super-human strength and laser vision – this is where he became Master Builder! John Pixter, played by Jackson, was also granted special powers from his previous job as a fisherman. He was pinched by a lobster that was previously exposed to radiation, which gave him unexpected powers and turned him into Lobsterman! 
After months of script writing, filming, photoshoots, editing and more, it was finally time for the world premiere of CITY DEFENDERS! It was truly a night to remember for Jackson and Joell as they pulled up to the theater in style and were greeted by adoring fans who were patiently awaiting their arrival. Upon exiting their limos, each star headed down the red carpet for pictures with fans and paparazzi, a quick stop by their Hollywood stars, and media interviews to answer questions about the making of the movie!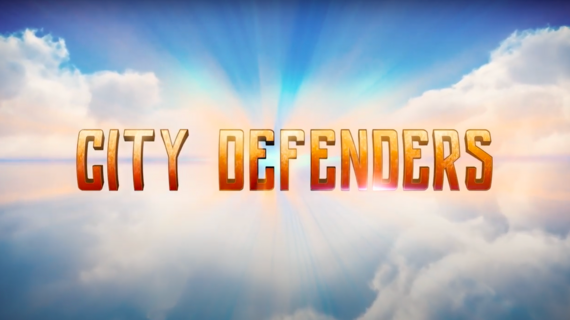 With a sold-out theater, the boys opened the evening with a warm welcome to all of their guests. Producers Demetre Gionis (Tinmachine Animation) and Chris Trausch (LunaseaMedia) helped to introduce the short film with behind the scenes stories and outtakes on the making of the movie, giving an inside look at the humor and hard work that went into the fulfillment of these two special wishes. 
In the end, Master Builder and Lobsterman team up to save the city, proving that within every wish kid lies a superhero. 
Make sure to also check out a behind the scenes making of the film!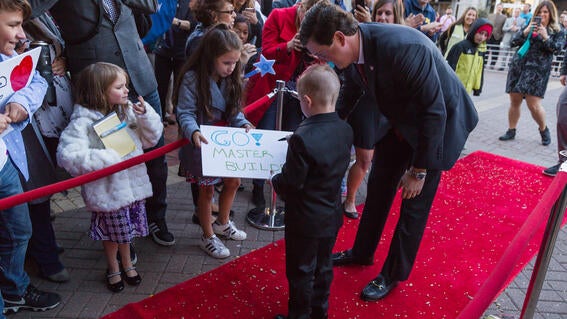 Jackson aka Lobsterman walks the red carpet and meets fans at the CITY DEFENDERS premiere.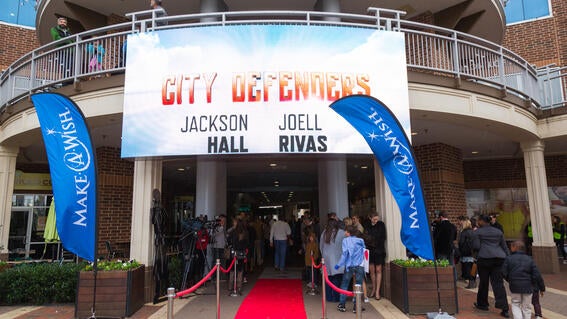 Red carpet at the premiere of CITY DEFENDERS.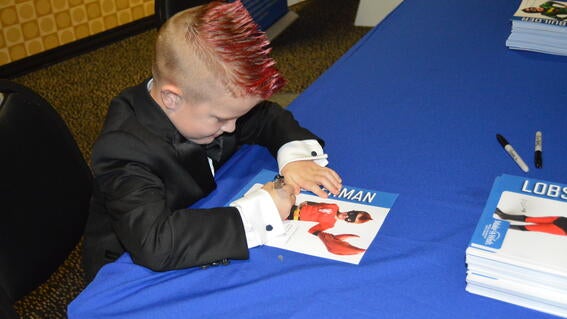 Jackson aka Lobsterman signs autographs for fans at the CITY DEFENDERS premiere.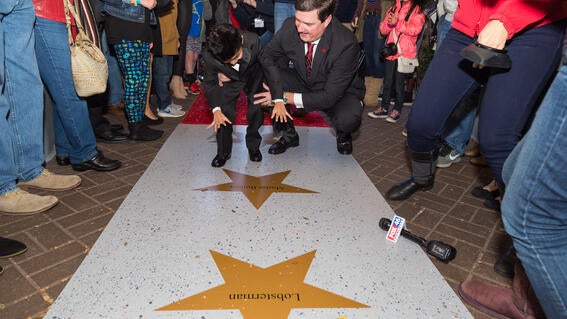 Joell aka Master Builder walks the City Defenders red carpet and sees his star on the Walk of Fame.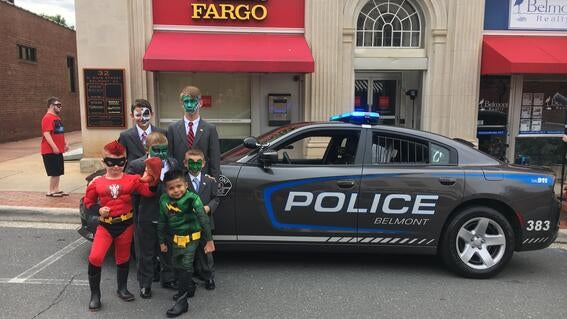 Jackson and Joell on set of their superhero movie CITY DEFENDERS.